Understanding how Trinidad is to successfully reduce its economic dependence on oil and gas

Trinidad has played a significant role over several decades as an exporter of petrochemicals and natural gas, supplying North America with 70 per cent of its demand for liquefied natural gas (LNG). More recently, however, the nation has attempted to diversify with urgency its revenue generation from the energy sector as it tackles the imminent threat of reserve depletion by 2020 (Ryder Scott Report 2010).
This year, the MET study group has the unprecedented opportunity to collaborate directly with the government of our region of focus. The Trinidad and Tobago Chamber of Industry and Commerce has stated:
"We wish to advise that the Chamber views this as a very important research project for T&T at this time, given our need to diversify the economy to complement the energy sector revenues and thus remove the volatility that currently plagues our economy."
Angella Persad, President of the Trinidad and Tobago Chamber of Industry and Commerce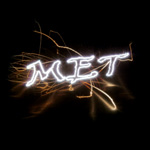 From the economic climate of Trinidad arises a multitude of questions: What steps have been taken to reduce Trinidad's dependency on oil and gas, and how successful have they been so far? With local government initiatives promoting this shift towards sustainable, technology-driven industrial development, what new opportunities have arisen for foreign investment? Will the required growth of sustainable, high value-add industries in the region ever really materialise? What can other countries learn from Trinidad's approach to these issues?
With the help of corporate sponsorship, we hope to present honest and challenging insights into these important issues. Our findings promise to deliver a detailed analysis of this region's future role in the world's manufacturing community.
Sponsorship Opportunities
Sponsors will receive up-to-date information and analysis concerning the research topic and enjoy prominent publicity both in Cambridge and abroad. All sponsors will receive a comprehensive written report detailing the project findings.
Sponsors gain unique access to Cambridge University Manufacturing Engineering students and entry to the IfM community of academics and industrialists by attending IfM events. Options for platinum and gold sponsors include the chance to hold graduate recruitment events and to promote their ideas for company-based projects directly to students. Platinum sponsors will have the opportunity to influence the research themes by meeting to discuss their particular areas of interest.
Sponsorship packages

Platinum


(>£5000)

Gold


(>£3000)

Silver


(>£1000)

Bronze


(>£500)

Acknowledgement
- Published report
- Project web site

*

*

*

*

*

*

*

*

Final report
- Two paper copies
- Electronic copy for internal distribution

*

*

*

*

*

*

*

Events
Invitation to MET design show
Invitation to IfM's annual Open Evening for industry
Invitation to pre-tour seminar

*

*

*

*

*

*

*

*

*

*

*

Recruitment
Graduate recruitment event

*
*

Enhanced company profile
- Logo on tour clothing
- Logo on year clothing
- Logo in project report
- Logo at seminars and presentations
- Company item in IfM newsletter

*

*

*

*

*

*

*

*

*

In-company student projects
- Opportunity to pitch proposals to students

*
*

Influence on research themes
- Meeting to discuss company requirements and areas of interest

*
Sponsorship in kind
Some companies may prefer to provide help in kind as part of a sponsorship package. Past examples have included discounted flights, hotel costs and printing.
Research
Many developing economies rely on revenues from oil and gas to support economic growth, for some, however, these resources are fast running out.
The MET Overseas Research Project 2011 will explore how Trinidad is trying to reduce its dependence on non-sustainable energy sources and the steps it is taking to encourage a shift towards more sustainable, technology-driven industrial sectors.
The project will look at the new opportunities these changes present for foreign investment, assess how successful Trinidad is likely to be in developing high value-add industries, and identify ways in which other countries can learn from this experience.
In particular the 10-month research project will focus on:
Current industrial capabilities: the current industrial capabilities in Trinidad and how these affect its potential for diversification in the face of fast-diminishing oil and gas reserves
Foreign direct investment and local industry: the relationship between developing local industry and encouraging foreign investment is complex.
Research will focus on the avenues for local industrial growth, the regulatory environment for foreign companies, and the implications for local society and culture of multi-national corporations' involvement in Trinidad.
Strategy and governance: how the local government is promoting and managing the transformation of its economy, how successful this has been and the implications of its experience for other economies.
Sustainability: the emergence and effectiveness of sustainable technologies within Trinidad, with particular focus on policy and benchmarking against international best practice.
Implementation and feedback
The project will be undertaken by manufacturing engineering students at the University of Cambridge. A two-week overseas study tour to Trinidad, involving visits to companies, institutions and key regional decision makers, will build on 10-months of research at the Institute for Manufacturing (IfM) in Cambridge.
The findings of the investigation will be communicated in two ways:
a comprehensive report detailing all findings
a pre-tour seminar giving sponsors, guests and academics an opportunity to discuss pre-tour research.
Contact details
Email: met-enquiries@eng.cam.ac.uk
MET Research Project 2011
Institute for Manufacturing
17 Charles Babbage Road
Cambridge CB3 0FS