Overview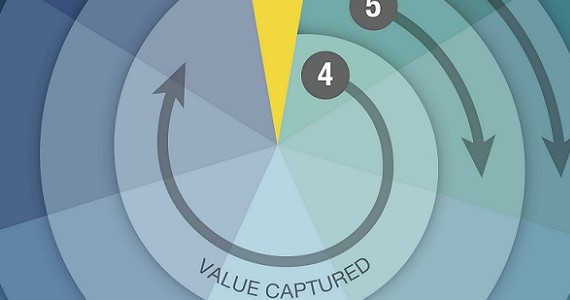 To develop more sustainable societies, industries need to better understand how to respond to environmental, economic and social challenges and transform industrial behaviour. The Centre for Industrial Sustainability (CIS) works to develop knowledge and tools that accelerate the transition towards a sustainable industrial system.
CIS works collaboratively with research centres across the IfM and with other universities and industrial partners. The Centre provides knowledge and tools to help manufacturers profit from the opportunities of a sustainable future, and we have helped over 200 companies innovate to become more sustainable.
Research Themes
Over the last seven years we have raised over £17 million to carry out research. Our current research projects can be seen here. The broad research themes are:
Eco-efficient manufacturing: Identify waste and model factory resource flows
Sustainable business innovation: Re-thinking business models, Map value to create new business models
Industrial system transformation: Visions of future industry, Mapping future industrial systems.
---
New Tools for Sustainable Businesses
The Centre has produced a number of tools to help manufacturers become more sustainable. Here are a few:
Mapping value in business networks - The Cambridge Value Mapping Tool
Finding uncaptured value across product lifecycles
Transforming businesses to capture new value
Manufacturing efficiency toolkit
Energy saving activities for factory staff
(One thousand kWh Card Game now on sale!)
Systems mapping and capability assessment
FMCG Sustainable Design Factors Framework
---
Policy Support for Decision Makers
The Centre provides considerable support to Governments, NGO's and policy makers. Recent examples are:
---
IfM Sustainability Association
The Centre leads the IfM's Sustainability Association, a membership network of manufacturing leaders and world-leading researchers looking to drive sustainable change to new levels in manufacturing organisations.
---
We are one part of an exciting and growing community of researchers at the IfM and across the University who are concerned with the impact of the industrial system and issues of sustainability. To find out more about our people click here.
We aim to work with the willing partners across industry, academia and policy to develop tools and knowledge that help accelerate the transition towards a sustainable industrial system.
We believe there are many challenges in industrial sustainability and we are lucky enough to work with many of the leading manufacturers and researchers worldwide.
---
Videos of presentations of all our annual conferences including our 5th Annual Conference, Capturing Sustainable Value, are now available on our YouTube channel including inspiring Keynotes from Dr Andy Wood OBE of Adnams, Prof Gunter Pauli of ZERI and the Blue Economy, and Mike Barry of Marks & Spencer.
IfM Review articles






For further information please contact:
Prof Steve Evans
T: 01223 339815
Share This