Digital Manufacturing at IfM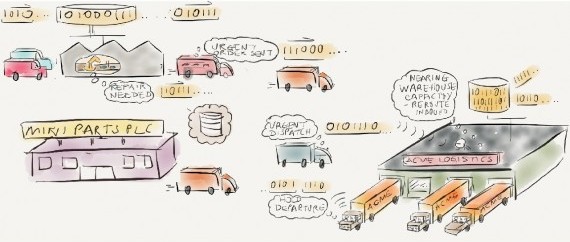 Our Digital Manufacturing research programme brings together expertise from across the IfM to support the development, integration and evaluation of next generation industrial digital capabilities.
IfM provides both thought leadership and practical support to organisations who are addressing the challenges and opportunities of digitalisation.
IfM covers the full spectrum of manufacturing R&D from technologies to policy
We have exceptional global reach, with academic networks and major industrial partners in more than 30 countries
We are working with some of the world's largest companies who are pioneers in the digitalisation of manufacturing
We are working with BSI and GS1 on developing digital standards - essential if the potential benefits of digitalisation are to be realised
We have our own knowledge transfer company, IfM Engage, that achieves real-world impact by putting IfM research into practice
IfM is at the heart of the UK's leading ICT and life-science innovation cluster.
Digital Manufacturing projects at IfM
There are more than 50 digital related projects currently running in the IfM. See the full list here.

Read the IfM Review special issue on digital manufacturing here.
For further information please contact:
Professor Duncan McFarlane/Dr Alexandra Brintrup
T: +44 (1223) 766141
Share This