'Baltic Horizons': EU Accession Of The Baltic States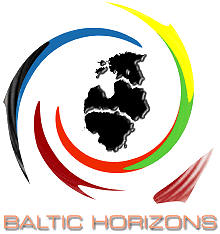 This event will be the largest expansion to date of the EU creating the largest Single Market for trade and investment in the world. The fledgling Baltic economies are also an established gateway to Russia and have strong links with the entrepreneurial countries of Scandinavia. The next few years will be critical for any party seeking to have an influence in these markets and to draw from the practices that have allowed them to change so radically.
Objectives
Investigate the implications for global industry of EU accession by Estonia, Latvia and Lithuania
Understand the nature and potential for manufacturing in the Baltic States
Critical analysis of the benefits and considerations for foreign investment in the region
Foster international links between companies of all industries and those within the area
Raise awareness of the Baltic region to multinational companies around the world.
Implementation
A team of approximately 30 Manufacturing Engineering Masters graduates and staff will complete a two-week tour in the Baltic region from 30th June to 11th July 2003. During this period, the team will visit and analyse up to 40 manufacturing organisations in the countries of Estonia, Latvia and Lithuania. The companies to be visited include local and multinational firms. The tour will build on a foundation of research and analysis to be carried out by the team in Cambridge.
Symposium and Report
The detailed findings of the project will be communicated in two ways:
A symposium on the 18th July 2003 providing detailed analysis of the investigation themes
A comprehensive written report.
The group's research focuses around four main themes:
Investigation Themes
Macroeconomics
Issues of trade and investment including:
effects on existing marketstrade routes
relationship between other European countries and the Baltic State
ssupply chains
remaining trade barriers.
Manufacturing best practice
Examples of manufacturing best practice from successful industries operating in the Baltic States, particularly in relation to the influence of nearby Scandinavian countries, technology and human resource factors.
e-Business
The use of e-business solutions by manufacturing industry in terms of:
systems chosen and their benefits and drawbacks
implementation issues
the future perception of e-business solutions.
Sustainability
Sustainable development in the Baltic countries in relation to:
foreign investment
local operations
infrastructure
access to energy
local awareness of legislation
government
community attitudes.
Benefits to Sponsorship
The project will provide the most up-to-date analysis and information on manufacturing industry in the Baltic region including:
Detailed report of the implications for global industry of EU accession by Estonia, Latvia and Lithuania
Comparative analysis of the strengths and weaknesses of the three countries as sites for industry relocation
Commentary on the issues remaining for the Baltic States to accede to the EU
Knowledge of the skill base and resources available in the area
Prominent publicity of sponsoring company both at home and abroad
Sponsors
We would like to thank our generous sponsors in supporting the tour and also those of the MET course (please click logos to go to their website):
Project Main Sponsors

Project Co-Sponsors
Course Sponsors


Other Contributions
IMechE
Frank Denning Memorial Charity
Privileged access to an elite group of manufacturing students for recruitment