Failure Diagnosis and Fault-Data Management for Modern Locomotive Systems
Funded by Hitachi Europe Ltd, this project aims to develop an intelligent, adaptive, self-learning fault data management approach and fault-diagnosis tool for train systems.
Business models where train manufacturers enter into availability-based contracts with train operators are increasingly common. This places a very high emphasis on accelerating the "turnaround" time between the arrival of a train at the maintenance depot and it being put back into service. One of the key challenges faced by the maintenance team when a train arrives at the depot for repair is being able to efficiently and accurately identify the cause of reported failures, be it a faulty component or incorrect operation.
Motivated by the need to tackle these challenges, Hitachi Europe Ltd has funded a research project to develop an intelligent self-learning fault-diagnosis and data management system. The project also has a wider strategic aim of improving the dependability of train systems. Dependability is an umbrella term used in the context of the project to cover the reliability, safety, availability and maintainability of train's systems.
Approach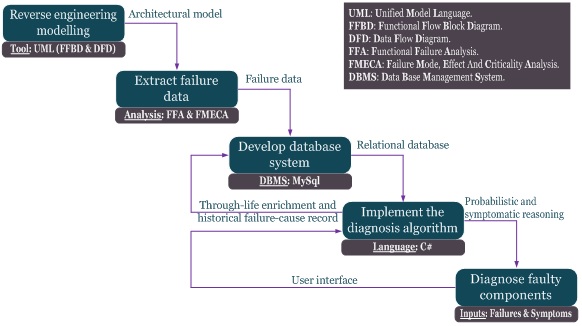 Team