Current Projects
1. Resilient Communication Networks (ResNet)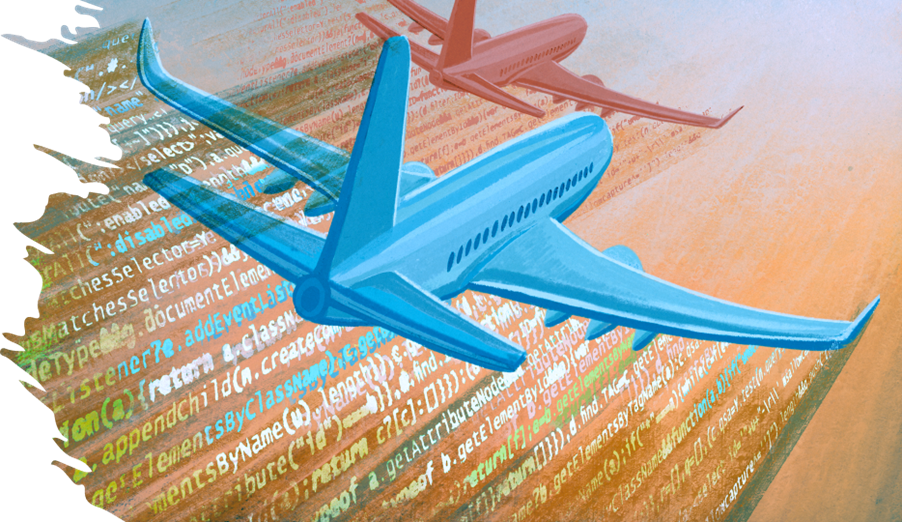 The ResNet project aims to enhance the integrity and resilience of communication networks within highly dynamic operational environments. To achieve this goal, we are leveraging cutting-edge network technology to facilitate anomaly detection and predictive analytics, enabling real-time optimisation in both cyber and physical systems. Our methodology is designed to tackle three key challenges:
Network Performance Diagnostics: We are considering spatiotemporal constraints to develop innovative network modelling techniques.
Predictive Control of Network Maintenance and Operations: We are implementing a distributed decision-making framework to improve the predictive control of network maintenance and operational processes.
Autonomic Control System for Resilient Networks: We are developing agent-based models that autonomously handle diagnostics, prognostics, and predictive control.
Our approach involves a series of tasks aimed at defining the scope of ResNet as well as at creating mathematical models and practical tools for diagnostics and control within specific communication networks at Boeing. We will focus on prioritising critical problem areas and the development and testing of solution prototypes.
People: Prof. Ajith Kumar Parlikad, Dr. Manuel Herrera
Project partner: Boeing Research & Technology
2. Critical Minerals (NICE)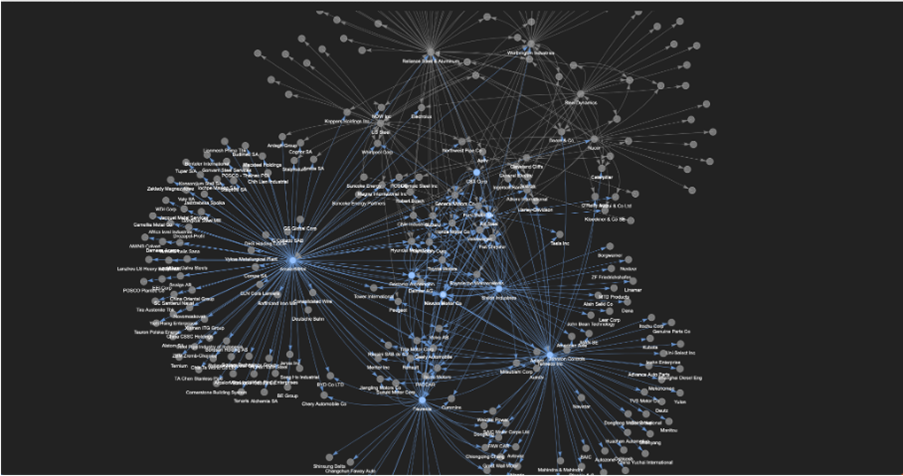 The Supply Chain AI Lab is undertaking a number of different research projects to imrove Citical Mineral (CrM) traceability so that we can help inject resilience to potential disruptions in complex supply chains. One of our exemplar current projects is NICE - Network Insight Collaboration Environment, where our lab is leading the innovation and development of the Critical Minerals Collaboration Environment Platform. Read more about NICE here.
People: Prof. Alexandra Brintrup, Dr. Liming Xu, Sara AlMahri
Funders: Innovate UK, ATRC, Alan Turing Institute
Collaborators: Digital Catapult, Fetch.ai
3. TwinAIR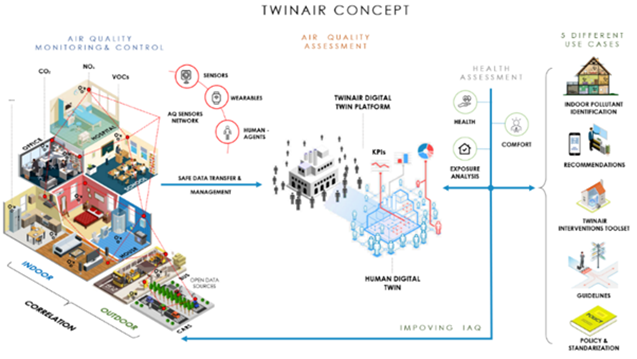 Project TwinAIR is part of the European cluster on indoor air quality and health, with the mission of improving urban life by tackling the challenge of indoor air quality (IAQ) and its interrelationship with external factors. The project aims to introduce a novel toolset for identifying sources and tracing a variety of pollutants and pathogens, to enhance understanding of their effects, to assess their impact on health, and to automate the improvement of air quality in indoor environments.
People: Prof. Ajith Kumar Parlikad, Dr. Jorge Merino, Dr. Alena Puchkova
4. TwinBAS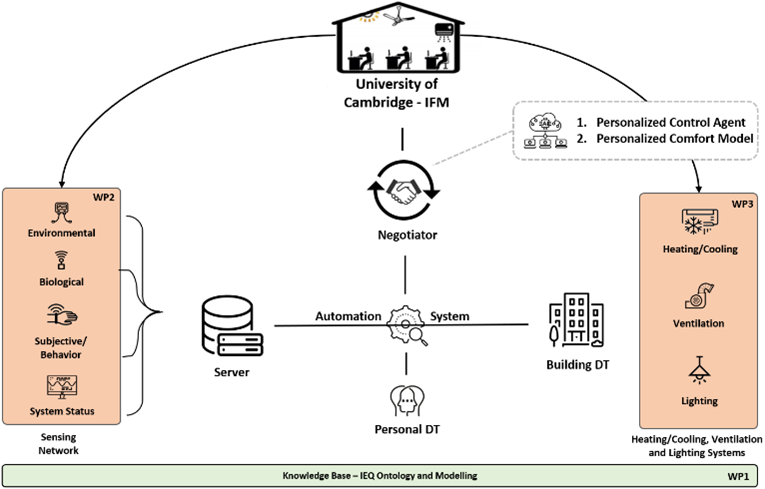 As Europeans spend approximately 90% of their time indoors, the quality of confined spaces is a major concern for healthy indoor environments in Europe and it has a decisive impact on people's health, comfort and productivity. TwinBAS harnesses the potential benefits of recent technological advancements in distributed sensing, pervasive computing, context-awareness and machine learning and proposes a holistic assessment of a cvil building, resting on three main pillars: (i) indoor environmental conditions; (ii) energy performance; and (iii) the smartness of the building. Digital Twins will be developed to improve Indoor Environmental Quality (IEQ) within building spaces based on both individual and collaborative user-preferences, by using real data processing with machine learning techniques and hybrid models that combines physics-based simulations. The Digital Twins enabled system will automatically inform a number of control functions for optimizing building operations, with a long-term objective of creating buildings that are comfortable and healthy for the occupants yet also energy efficient.
TwinAIR is implemented across six diverse pilot sites in Europe (ES, IE, UK, SE, DE, EL) with demonstrations covering residential dwellings, public administration buildings, hospitals and schools, along with selected types of vehicles (buses, vans). It will provide rich evidence to transport planners, facility managers and policymakers about factors influencing IAQ and effective interventions for mitigating its effects on health and wellbeing. The project democratising cutting edge innovation in sensors, digital twinning and visual analytics, TwinAIR will enable better decision-making about future mobility policies, built environment management and incentivisation of citizens.
People: Prof. Ajith Kumar Parlikad, Dr. Stylianos Karatzas
5. Digital Hospitals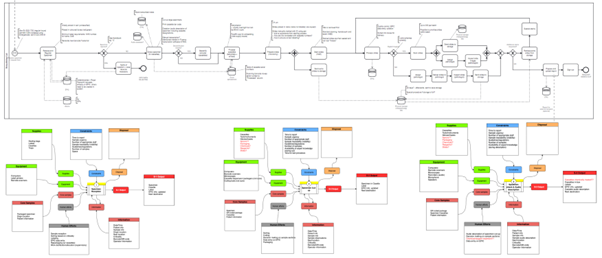 The Digital Hospitals project aims to exploit the potential of digital technologies to address the key challenges in the delivery of effective and efficient healthcare provision at Cambridge University Hospitals (CUH). The project will also provide guidance towards the development of a long-term digital strategy to support its overall objectives of transforming into a world-class provider of healthcare services and maintaining its position as the leading exemplar within the NHS. The aim of this research programme is to enable a step-change to hospital management by devising, implementing, validating and exploiting Digital Hospitals as an integrated concept with the goal of improving hospital performance, combining patient records, processes, equipment monitoring, occupancy and use of the infrastructure. The pilot study is currently being developed with the Histopathology department of the Addenbrooke's Hospital.
People: Prof. Ajith Kumar Parlikad, Prof. Duncan McFarlane, Dr. Nicola Moretti, Dr. Anandarup Mukherjee, Dr. Yin-Chi Chan, Dr. Gokcen Yilmaz, Dr. Manu Sasidharan, Dr. Jorge Merino, Momoko Nakaoka, Luning Li, Dr. Greg Hawkridge
Project partners: NHS Cambridge University Hospitals
6. Collective Supply Chain Resilience (CORES)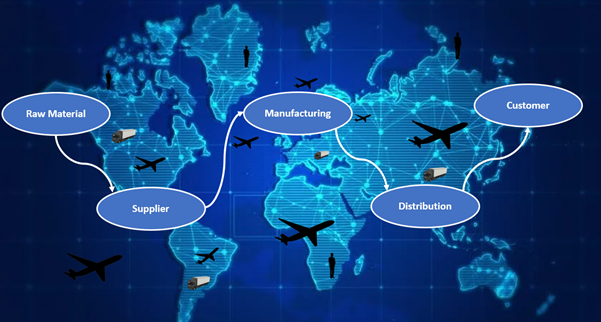 Collective Supply Chain Resilience (CORES) project started from 1st of February 2022 and collaborated with several companies including AML, Enspan.io and MTC. Considering that disruptive events bring big challenges for supply chain management with the target to reduce vulnerability and increase robustness and resilience of supply chains, this project aims to help supply chain members optimise resilience by risk predictions using collective learning.

This project brings together expertise in Artificial Intelligence, Industrial Information Systems, and Supply Chain Management, and draws on practical expertise from our industrial partners who form a multi-tier aerospace supply chain.
People: Prof. Alexandra Brintrup, Lingxuan Kong and Dr. Ge Zheng
Project partners: AML, Enspan.io, MTC
7. "Morphing Factory" Made Smarter Centre
The "Morphing Factory" Made Smarter Centre aims to deliver a platform for next generation resilient connected manufacturing services. It will allow future manufacturing operations to be delivered by ubiquitous production units that can be easily repurposed, relocated and redeployed in response to changing market demand. This vision will be delivered through 3 closely related strands:

(1) An underpinning fundamental research programme to define the principles, methods and models for future morphing factories in terms of architecture, topology, configuration methods, IoT digital awareness, in-process monitoring and AI based autonomous control. (50%).

(2) A dynamic challenge-driven applied research programme to address emerging industrial needs and validate and demonstrate the results through a set of application studies including smart machining, production integrated 3D printing and autonomous assembly integrated into a common hyperconnected morphing factory cloud (45%).

(3) A programme of networking and engagement activities with other ISCF Made Smarter research and innovation centres, industry and the general public to maximise the impact of the research, encourage accelerated technology uptake and increase the public awareness (5%).
8. Elastic Manufacturing Systems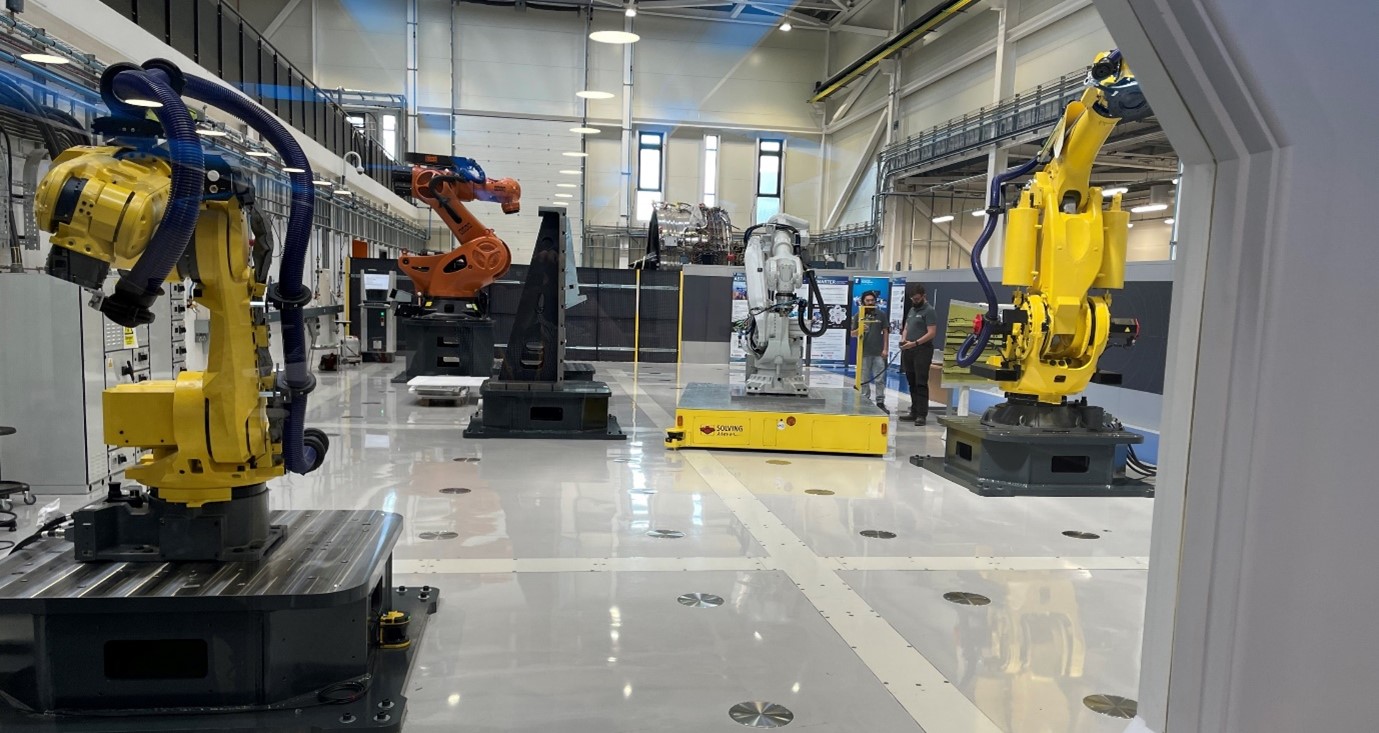 Elastic Manufacturing explores how manufacturing companies can rapidly change their product volume and product mix. A key mechanism of interest is how manufacturing resources can be provisioned and deprovisioned to respond to variations in demand and supply. The project focuses on three sectors – food, automotive, and aerospace. The project also investigates how technology providers can enhance the elasticity of manufacturers in these sectors. The project answers these questions through case studies, laboratory-based testbeds, demonstrators, and industrial pilots.
People: Prof. Duncan McFarlane, Prof. Tim Minshall, Dr. Chander Velu, Dr. Nikolai Kazantsev, Dr. Sudhir Rama Murthy, Darius Danaei
Project partners: University of Nottingham and Imperial College London
9. Digital Logistics on a Shoestring
Many small-and-medium-sized logistics companies perceive digitalisation as complex and financially unattainable. In this regard, the vision of this project, part of the Digital Manufacturing on a Shoestring programme, is to increase the digital capabilities of logistics companies using low-cost, easily accessible "off-the-shelf" components. This will be achieved by investigating the challenges the UK logistics SME sector faces, their key competitive factors, their business constraints, and the low-cost digital solutions required as a priority. Overall, the project aims to develop lab demonstrators and industrial pilots of digital solutions so that logistics SMEs can interact with them and explore their potential benefits.
People: Prof. Duncan McFarlane, Jaime Macias, Liz Salter, Dr. Anandarup Mukherjee, Dr. Greg Hawkridge.
10. Low Cost Automation using Off the Shelf Technologies (LoCOST)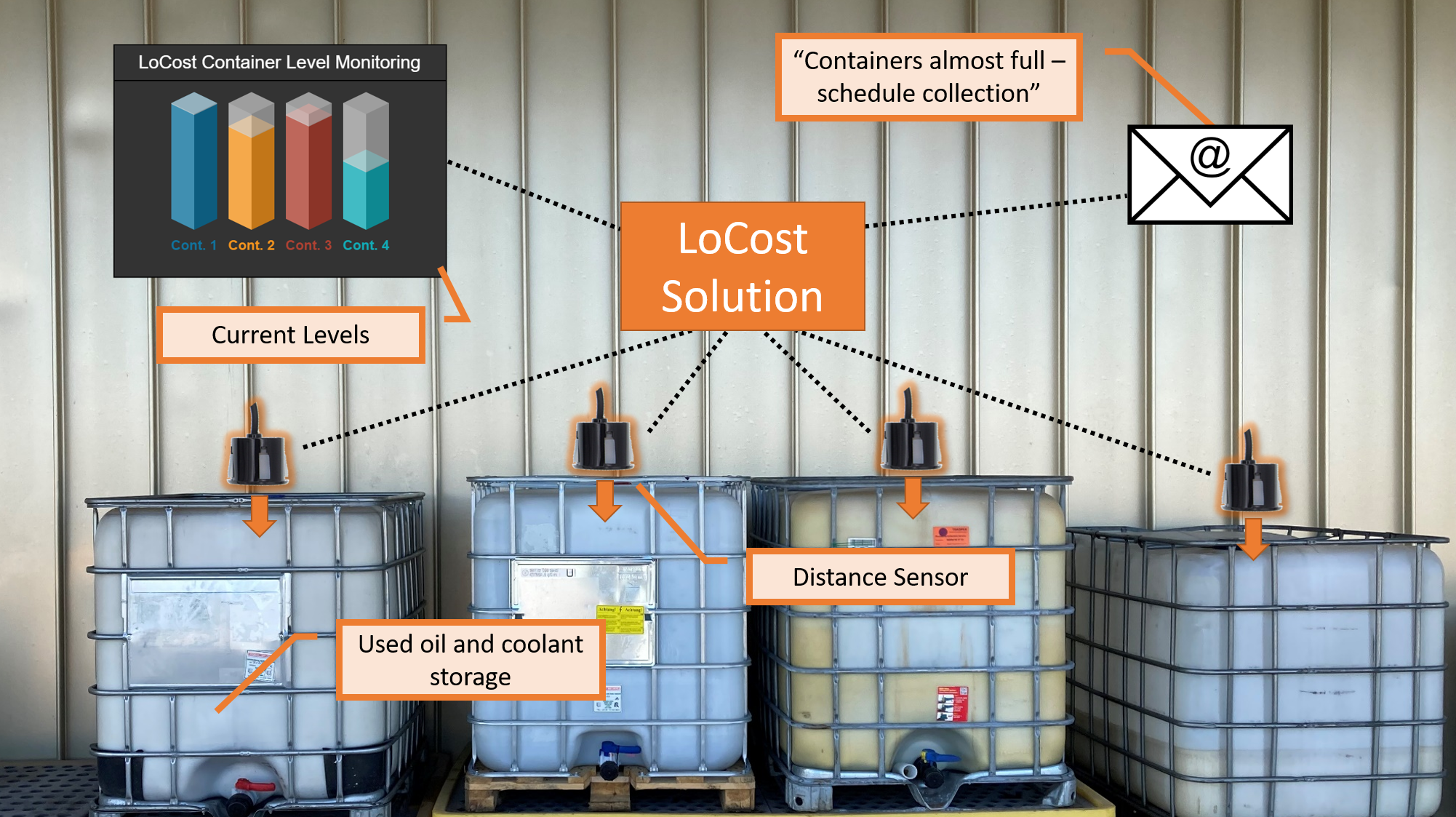 LoCOST (Low Cost Automation using Off the Shelf Technologies) is a research project funded by Boeing with the aim of establishing a pathway, justification and prioritisation for the exploitation of low-cost, off-the-shelf technologies within their operations. The project leverages concepts established in the Digital Manufacturing on a Shoestring project, which focusses on small- and medium-sized manufacturers, and considers how these concepts can be applied within a global manufacturer like Boeing. Focus topics include understanding the common low-cost needs within Boeing, reusable patterns for the secure integration of IoT technologies, simplifying data capture from lab equipment, monitoring consumable stock levels and waste monitoring.
People: Prof. Duncan McFarlane, Liz Salter, Dr. Greg Hawkridge, Dr. Zhengyang Ling, Dr. Anandarup Mukherjee
Project partner: Boeing
One of seven Auto-ID Labs around the world working in the field of automated identification of objects in the supply chain. The Cambridge lab offers state-of-the-art industrial facilities for testing research developments.
1. Research Hub for Decarbonised Adaptable and Resilient Transport Infrastructures (DARe)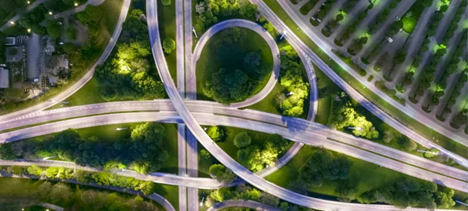 The new Research Hub for Decarbonised Adaptable and Resilient Transport Infrastructures (DARe) is launched to boost innovative measures to decarbonise and improve transport, as the country charts the course to a resilient, net-zero transport system that caters to the needs of our communities and people by 2050. A significant boost to this endeavour comes in the form of a generous £10 million grant from the Department for Transport (DfT), National Highways, Network Rail, HS2 Ltd and UK Research and Innovation (UKRI). DARe is a collaborative effort, uniting the researchers from the Asset Management group and the Cambridge Centre for Smart Infrastructure and Construction with their counterparts at the Universities of Newcastle, Glasgow, and Heriot-Watt.
DARe will take a "system-of-systems" approach to transportation, addressing challenges across three intertwined scales: national, regional, and local. Its core mission revolves around the twin objectives of enhancing resilience and achieving net-zero emissions, spanning both existing and future transport infrastructure, and identify and provide solutions for new vulnerabilities that may occur because of the net zero transition, including critical interdependencies with digital and power infrastructures. It will demonstrate the benefits and opportunities that come from reimagining and rethinking how our transport systems deliver mobility to both people and the goods and services the economy relies on and will offer insight on how governance and policy can enable and drive these changes. The national hub has 30+ partners from the industry including multiple civic partners in North East and North West England, Northumberland, Cambridgeshire & Heartland and Scotland. Read more about DARe on the UKRI and UK government websites.
People: Prof. Ajith Kumar Parlikad, Dr. Manu Sasidharan
Project partners: University of Newcastle, University of Glasgow, Heriot-Watt University, Network Rail, National Highways, Port of Felixstowe, Transport North East, Transport for Greater Manchester, Greater Cambridge Partnership, Cambridgeshire County Council, Cambridgeshire and Peterborough Combined Authority, Department for Business Energy & Industrial Strategy, Department of Business and Trade, England's Economic Heartland, British Telecom, Met Office, Scottish and Southern Energy et al.
2. Whole System Decision Making for Railways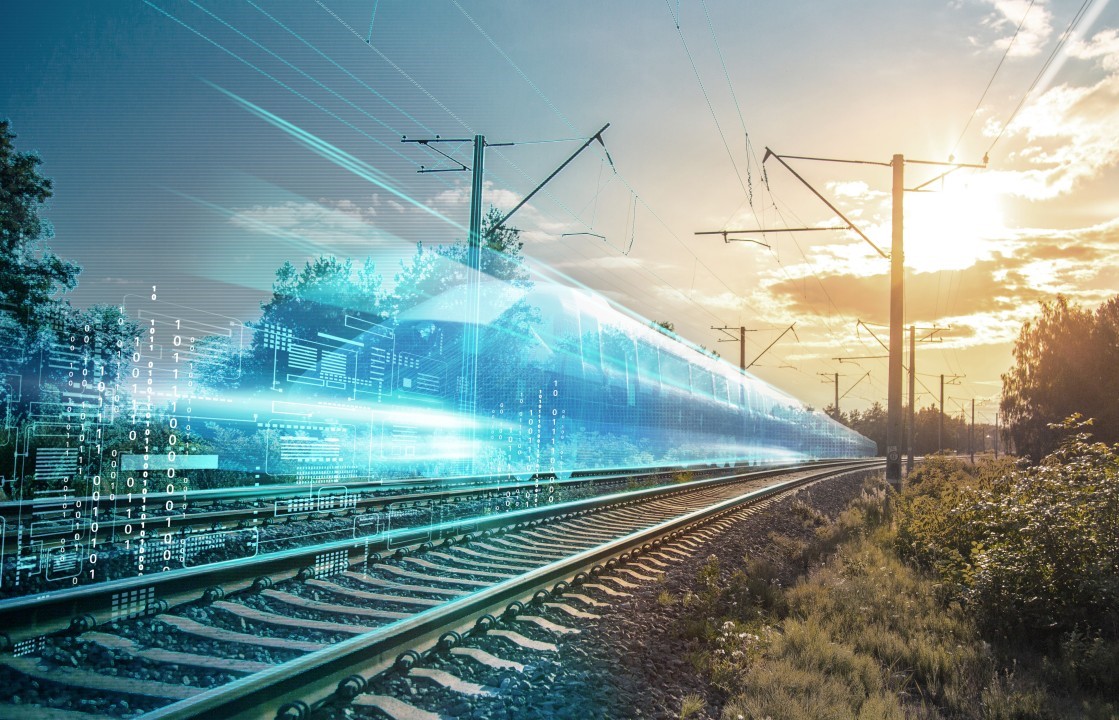 The research aims to develop a practical approach to whole-system and whole-life decision making for railways. A value-based framework to whole system decision making is developed in collaboration with the Asset Management Working Group (AMWG) of the International Union of Railways and AMCL+ to sustainably deliver the desired performance at the lowest whole life cycle cost and risk to all the stakeholders. Ongoing research is focused on (i) reviewing existing whole life models and decision-making tools employed by the railway industry to establish a whole-system modelling framework and (ii) improving the understanding of the interdependencies between different infrastructure systems (e.g., track, drainage, bridges etc.) to effectively model their performance and associated risks. The outcomes of the research will aid the railway industry in identifying cost-effective asset management strategies in a risk-informed manner.
People: Prof Ajith Kumar Parlikad, Dr. Manu Sasidharan, Dr. Manuel Herrera, Sho Okazaki
Project Partners: Network Rail, International Union of Railways, AMCL+