Current Projects
1. Collective Supply Chain Resilience (CORES)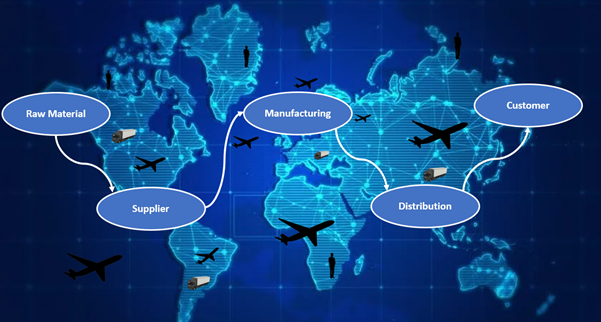 Collective Supply Chain Resilience (CORES) project started from 1st of February 2022 and collaborated with several companies including AML, Enspan.io and MTC. Considering that disruptive events bring big challenges for supply chain management with the target to reduce vulnerability and increase robustness and resilience of supply chains, this project aims to help supply chain members optimise resilience by risk predictions using collective learning.
This project brings together expertise in Artificial Intelligence, Industrial Information Systems, and Supply Chain Management, and draws on practical expertise from our industrial partners who form a multi-tier aerospace supply chain.
People: Associate Prof. Alexandra Brintrup, Lingxuan Kong and Ge Zheng
Project partners: AML, Enspan.io, MTC
2. Enhancing the Port Efficiency Through 5G and Predictive Data Analysis (5G Ports)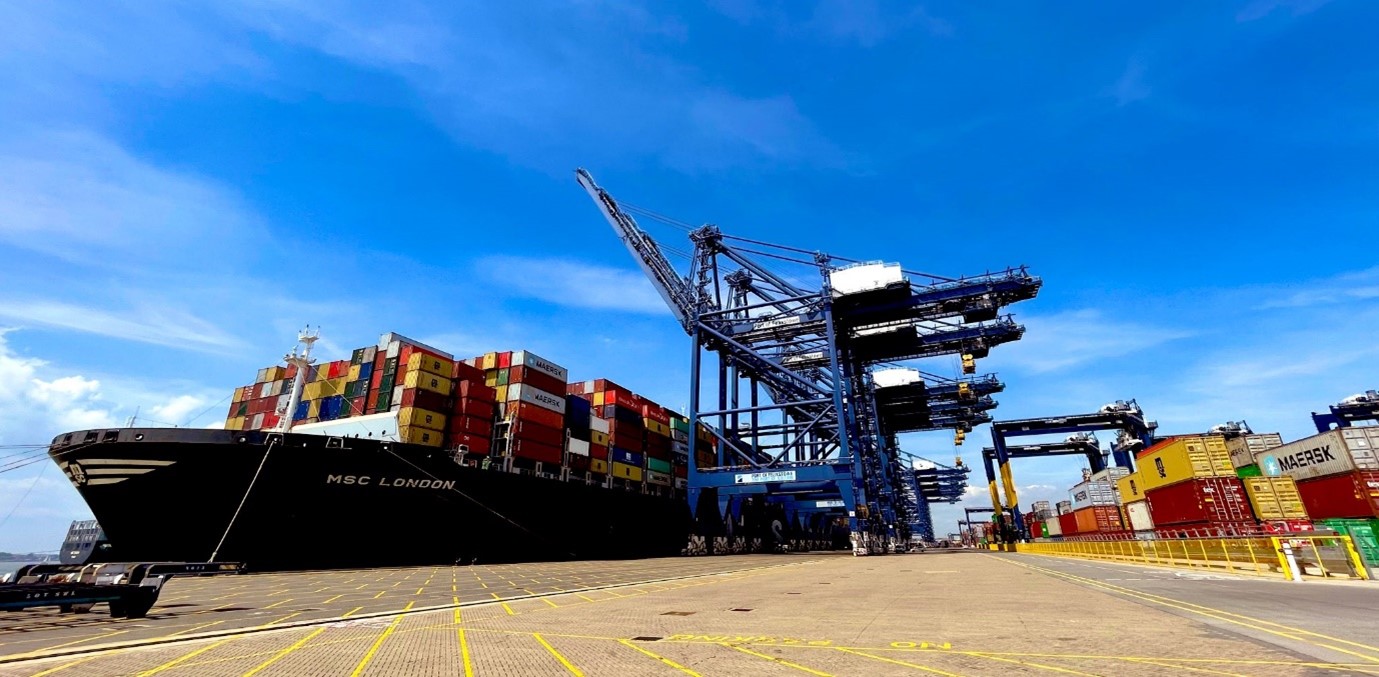 This Department for Culture, Media and Sports funded project under the 5G Testbeds and Trials programme brings together the technological advancements in the fields of 5G, IoT and predictive data analytics to improve the efficiency of the operation of the quay cranes at the Port of Felixstowe. It will also show how the use of 5G technology, replacing fibre optical cable, will improve the performance of remote-control yard cranes enabling the port to increase both efficiency and safety and develop new skills amongst its workforce. The predictive maintenance use case from this project is monitoring the condition of the critical components of the cranes using low-cost IoT sensors to collect information on the vibration, temperature, acoustics etc. The speed, low latency, and high capacity of 5G are harnessed to send high volumes of data generated by the IoT sensors for the artificial intelligence-based predictive maintenance system. This system will be able to detect anomalies in the cranes and alert the operators so that preventive maintenance can be targeted at these areas before the failure happens.
The project will demonstrate the effectiveness of AI using 5G IoT to improve the efficiency of quay cranes by reducing their downtime attributable to component failures and thereby increasing their availability and moves per hour.
People: Prof. Ajith Kumar Parlikad, Dr. Manu Sasidharan, Dr. Manuel Herrera, Dr. Jorge Merino Garcia
Project partners: Hutchison Ports, Bluemesh Solutions Ltd, Three UK
3. CDBB Digital Twin Project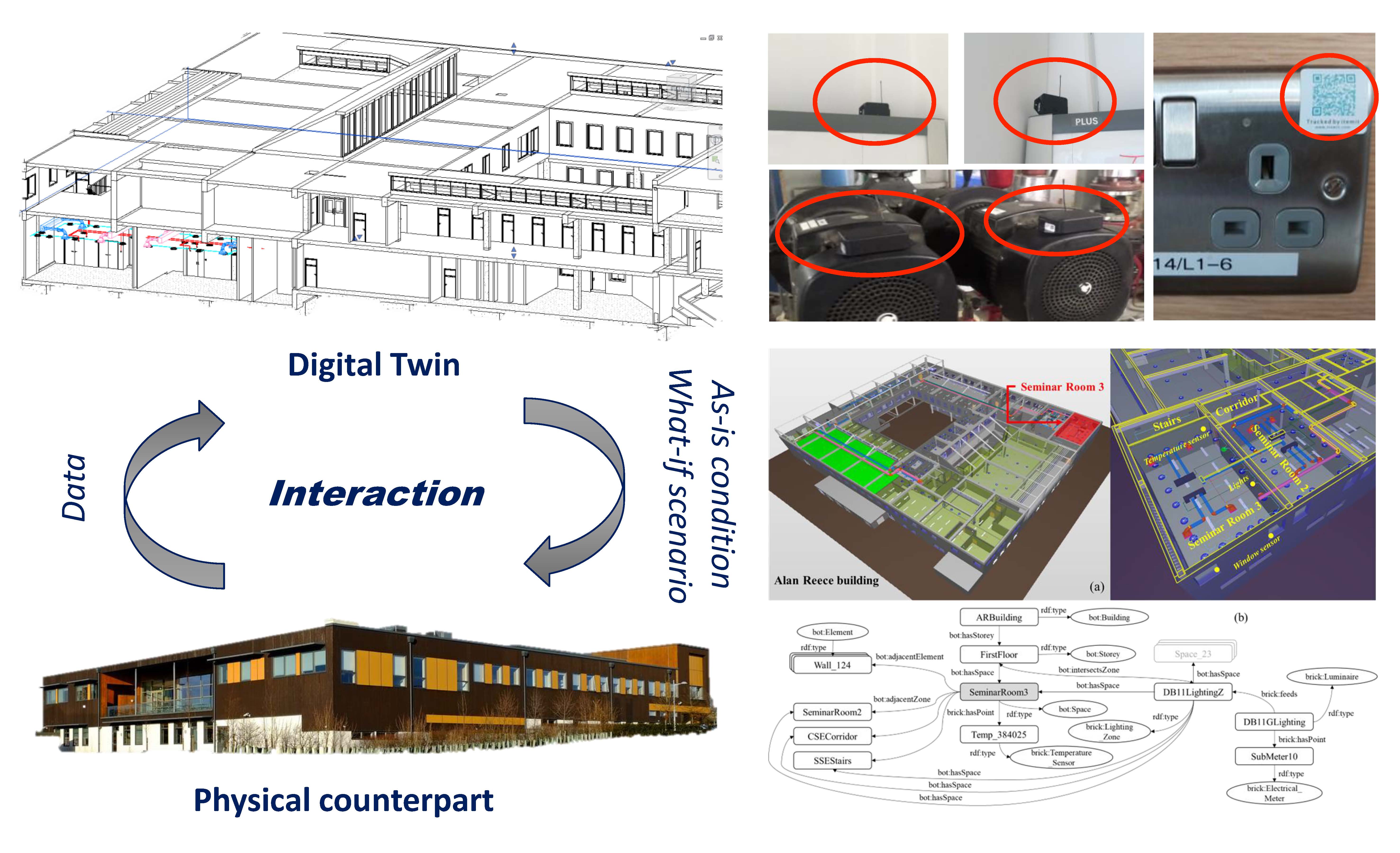 The West Cambridge Digital Twin Research Facility forms part of the Centre for Digital Built Britain's (CDBB) work at the University of Cambridge within the Construction Innovation Hub (CIH). This project aims to provide a demonstrator to address the challenges associated with the production of a National Digital Twin (NDT), an ecosystem of connected digital twins, securely sharing infrastructure and built environment data to support better economic and societal outcomes. Taking the West Cambridge campus of the University of Cambridge as the case, the developed digital twin acts as a realistic digital representation of assets, processes and systems within the buildings, providing a two-way connection between the physical world and the digital counterpart. Data from the physical world informs the digital twin which enables asset owners and operators to make better operational, maintenance, investment and planning decisions to create value, increase resilience and secure sustainability. Leveraging semantically enriched data management framework and digital twin enabled analytical framework, the following goals are pursued, including- a) Sustainability: To achieve the Zero/Neutral Carbon emission in the West Site Cambridge campus via better energy consumption and management, b) Serviceability: To improve the asset performance and ensure the wellbeing of labour in West Cambridge and optimal working environment.
People: Prof. Ajith Parlikad, Dr. Xiang Xie, Dr. Nicola Moretti, Dr. Jorge Merino
Project partners: Computer Laboratory at the University of Cambridge
4. Digitally Optimised Through-Life Engineering Services (DO-TES)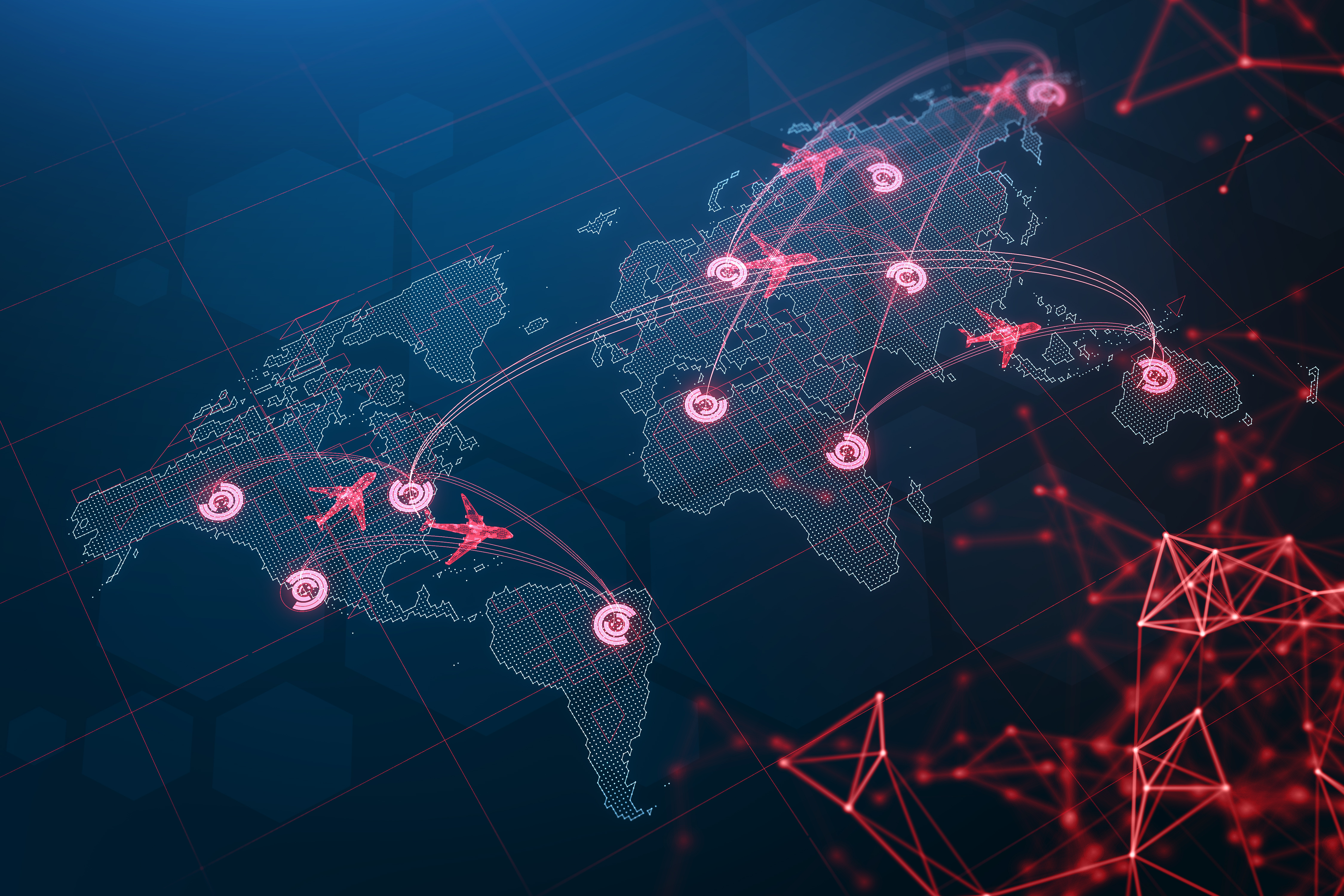 Original Equipment Manufacturers (OEMs) are pursuing Through-life Engineering Services (TES) for their customers while maintaining the product's function over the entire lifecycle. This allows the OEMs to boost low-cost service values as well as ambitious benefits in the competitive global market. This ambitious project is called Digitally Optimised Through-Life Engineering Services (DO-TES) that embrace legacy TES practices with digital technology, including prognostics, and logistics and inventory management. The DO-TES project is led by OEM aerospace partners (Rolls-Royce UK and BAE System), with a consortium of leading universities (University of Cambridge and Cranfield University), software platform providers (ANSYS) and market disseminators (CFMS).
For more information about this project and its outputs, visit the project's website.
People: Associate Prof. Alexandra Brintrup, Dr. Kwangkyu (Alex) Yoo and Dr. Liming Xu
Project partners: Rolls Royce, BAE Systems, ANSYS, CFMS, Cranfield University
5. Next Generation Converged Digital Infrastructure (NG-CDI)

NG-CDI is an EPSRC prosperity partnership project with BT that aims to improve the efficiency of the UK's digital infrastructure. The project's showcase highlights all of the exciting, new applications and services that we'd like to see in the next 5 to 10 years such as industrial automation, smart homes, virtual reality, or self-driving vehicles. This poses huge challenges for the network infrastructure in terms of capacity, latency and resilience, among others, necessitating a shift in the current network management. To this end, the DIAL team working at NG-CDI focuses on the following areas: Network automation on the deployment and operation of physical and virtual devices; optimal network maintenance and service availability; network assurance integrating AI and machine learning tools for enhancing performance, user experience and network security; and network analytics for the overall support of the network decision-making.
For more information about this project and its outputs, visit the project's website.
People: Prof. Ajith Kumar Parlikad, Prof. Duncan McFarlane, Dr. Manuel Herrera, Dr. Alena Puchkova, Maharishi Dhada, Yaniv Proselkov
Project partners: BT, Lancaster University, University of Surrey, University of Bristol
6. Airline Performance & Disruption Management Across Extended Networks (APEMEN)

APEMEN (Airline Performance & Disruption Management) is a research project carried out in collaboration with Boeing. This project is exploring how short term optimisation and disruption management strategies can be better used to cater for within-day airline operational delays. The specific focus of the project is on areas such as fleet, passengers, crew, dispatch and navigation and their interface to other short term adjustments in areas such as maintenance, airspace, ramp and airport operations.
People: Prof. Duncan McFarlane, Dr. Alexandra Brintrup, Dr. Alena Puchkova, Dr. Anna Ledwoch
Project partner: Boeing
One of seven Auto-ID Labs around the world working in the field of automated identification of objects in the supply chain. The Cambridge lab offers state-of-the-art industrial facilities for testing research developments.
1. Risk-Informed Bridge Management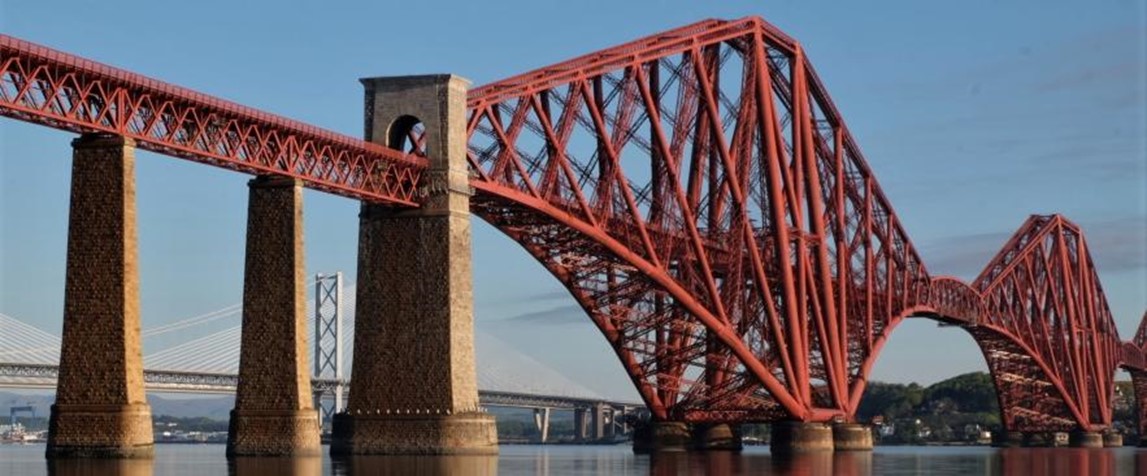 This research project is providing rational means to enable asset managers to evaluate the factors that affect bridge failure risk, select, and prioritise appropriate mitigation measures, and improve the allocation of scare monitoring and maintenance resources. It is developing risk-informed, data-driven, and value-based approaches to better monitor and manage the ageing bridge infrastructure network in the context of constrained budgets and the challenges of climate change. The brings focus to the development of a series of tools that enable bridge owners and managers to better understand the risks associated with bridge monitoring, enabling informed decisions about balancing the cost of monitoring and value of information gained from data capture against the risk of bridge failure and associated socio-economic and environmental effects to the wider transport system.

For more information about this project and its outputs, visit the project's website.
People: Prof Ajith Kumar Parlikad, Dr Manu Sasidharan