Manufacturing fundamentals
MET IIA provides students with a theoretical grounding in the fundamentals of manufacturing, spanning the whole spectrum from designing the product, making components, organising the factory, and managing the business. Students get to apply these fundamentals through the major design project, a CAD/CAM exercise and industrial visits.
Modules
There are ten taught modules. For more details on each module, please click here.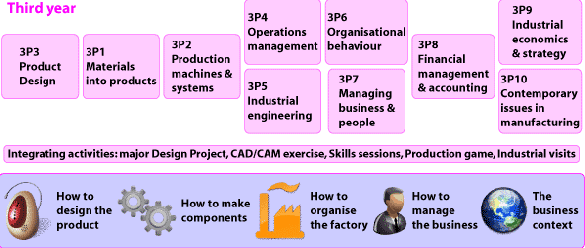 For more information on the examinations structure, click here.
Major Project
Each year teams of three or four students complete a major design project to develop a new product with real business potential. Having first identified a customer need they research the market, develop original design concepts and create a full business plan. For more information click here.
The project culminates in a design show for an invited audience.