IfM Review Issue 10: Capturing value
Welcome to Issue 10 of the Institute for Manufacturing Review. In this issue, you'll find insights into a range of recent IfM work, around the theme of 'capturing value'.
We open with two articles on policy, featuring a recent high-profile IfM report on why manufacturing is significantly underestimated in economic size, as well as a report on the impact of governmental investment in digital manufacturing across developed economies.
We then cover value in terms of resources and sustainability, including a piece on resource efficiency and a feature on creating innovations from waste materials. An interview on e-commerce explores sustainability in the context of the food industry's global supply chains and changing consumer habits.
The issue also includes articles on scalable customisation using inkjet technology, and on intellectual property for growing companies. We hope you enjoy reading these amongst other features.
Best wishes,
Tim Minshall
Dr John C Taylor Professor of Innovation, & Head of the Institute for Manufacturing
Reading the IfM Review
You can read the IfM Review by clicking on the individual articles listed below, downloading the pdf [2MB] of the magazine or viewing on ISSUU via the link at the top of this page.
---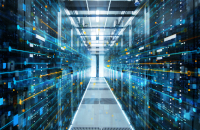 Has manufacturing been underestimated?
How much does manufacturing really matter to the UK's economic prosperity? A report prepared for the UK Department for Business, Energy and Industrial Strategy, by Jostein Hauge and Eoin O'Sullivan.
---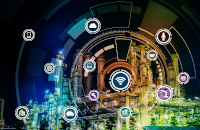 The practical impact of digital manufacturing
Governments in a number of countries have made investments in digital manufacturing. Are there yet signs of resulting upturn in productivity, gross value added, or employment? A new report from Policy Links considers the evidence.
---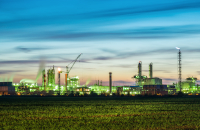 Resource efficiency: Can sustainability and improved profit go hand-in-hand?
Professor Steve Evans shares his insights into how resource efficiency can be good news for your profit margins as well as the environment.
---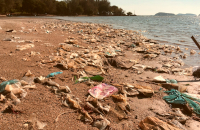 Grass-root circular economy through creative waste innovation
Dr Curie Park explains how recent projects in Thailand have nurtured local entrenpreneurship through the creation of innovative products made with industrial waste and ocean plastic waste.
---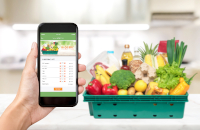 How sustainable are our online food shopping baskets?
E-commerce has completely changed the way we shop. But how sustainable is it? We interviewed Dr Jag Srai to find out more about the impact of online food shopping.
---
Scalable customisation
How can manufacturers develop sophisticated customisable products at scale, which are affordable both for the manufacturer and for the consumer? IfM researchers have been collaborating with NSG Pilkington on late-stage customisation for large curved glass surfaces.
---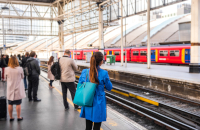 Managing innovation in rail
Rob Munro, Industrial Associate for IfM Education and Consultancy Services, shares some insights into AIR4, a government-funded initiative to bring a more structured approach to making innovation happen in the rail sector.
---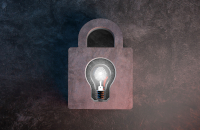 IP strategy: from innovative ideas to viable businesses
Intellectual property (IP) is a major asset for most companies, from entrepreneurial ventures through to multinationals. Dr Frank Tietze unpicks IP strategy development for start-ups and growing companies.
---
Date published
15 July 2019
Related People
Share This