Automation Assessment Tool
A set of guidelines for assessing the automation requirements for an industrial operation, and a method for evaluating candidate solutions.
Automation assessment tool identifies:
Quick and easy first step for a company to undertake when considering implementing automation.
Quickly highlights not just which type of automation would be unfeasible and which require more investigation, but also whether it would be beneficial for a company to implement automation at all.
It turns subjective, qualitative data into quantitative data.
Able to deal with incomplete data set.
Outputs of the tool
The tool highlights and prioritises steps that should be taken to progress companies along the Automation Maturity Path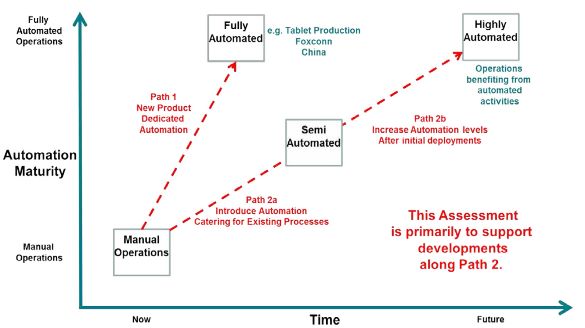 Automation assessment approach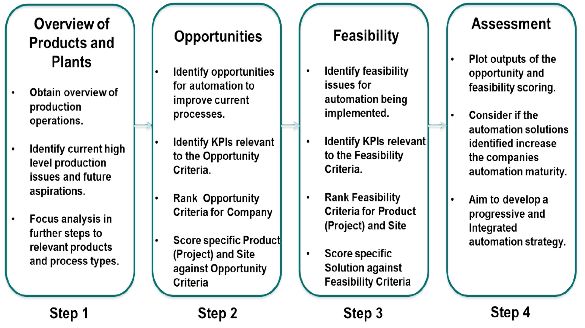 Previous work
The tool has been used at FoxConn and Jaguar LandRover, who had the following view of the Automation Assessment:
useful resource for JLR
first step when considering the implementation of automation
logical and structured way of considering automation opportunities
highlights benefits and drawbacks that were previously unconsidered
Final graphical presentation of data "a good visual method of summarising the findings of the study".
More information
Please contact Alan Thorne, E: ajt28@cam.ac.uk T: +44 (0)1223 338193

For further information please contact:
Alan Thorne
T: +44 (0)1223 338193
Share This