Overview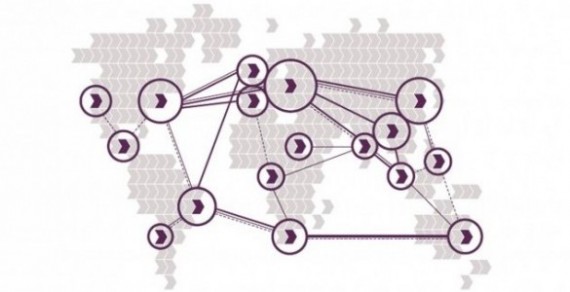 The Centre for International Manufacturing (CIM) is one of the IfM's main research centres. It focuses on strategic and operations management research in close collaboration with industrial partners. The Centre has developed a strong industrial-policymaking-academic community and provides expertise and support to industry and government in the area of international manufacturing and global value networks, with particular focus on capability development and strategic network design.
What we do
Research new approaches to the understanding of industrial systems from a complex network perspective.
Investigate disruptive supply networks that support novel business models.
Develop a strong academic-industrial-institutional community where network design requires both industrial and policy perspectives.
Host the annual Cambridge International Manufacturing Symposium bringing together industry, researchers and policymakers to discuss key themes.
Work with multinational companies across a range of sectors on capturing value from their global operations networks.
Core research themes
Designing a production footprint to reduce cost and increase responsiveness
Global production networks design projects aim to reduce cost, improve access to growing markets and vital resources, and improve agility and resilience in the face of changing market conditions.
Gaining competitive advantage across the end-to-end supply chain
Research addresses the key challenge associated with taking a more extended or even end-to-end supply chain perspective – the alignment of configuration and capability across both internal functions and external partners.
Developing a successful service supply network
A new set of approaches has been developed to help companies configure these complex multi-organisational networks of service partners.
Configuring global value networks
Structured approaches that support the needs of both the corporate strategist and the national policymaker to guide the mapping of complex industrial ecosystems, the configuration of new and disrupted global value networks, and the integration of these networks to enhance performance.
New research themes
Risk and resilience
Sustainable supply networks
E-commerce-driven 'last-mile' logistics
Digital supply chain design
Network integration and (disinter-)mediation
Reshoring-offshoring and distributed manufacturing models
Reconfiguring the UK's pharmaceutical supply chain
REMEDIES
The Centre for International Manufacturing is leading the research in REMEDIES (RE-configuring MEDIcines End-to-end Supply), a £22million UK initiative to reshape the sector's supply chains. The project is headed up by GlaxoSmithKline and brings together other leaders in the pharmaceutical industry, their supply chain partners and researchers along with other important stakeholders such as regulators, knowledge transfer networks and healthcare providers.
The REMEDIES project aims to provide a better service to patients and to help safeguard jobs across the UK by developing innovative ways to tackle pharmaceutical supply chain inefficiencies and capitalise on the opportunities presented by new technologies. The technologies that promise these more 'patient-centric' supply models include: continuous drug production technologies, additive manufacturing to create single doses of a variety of drugs for truly personalised treatment, and printed electronics on packaging to enable real-time 'track and trace'. Together they add up to a digital future in which patients' wellbeing is monitored through wearable devices, informative apps make sure they take the right medicines at the right time, and what they are prescribed directly drives logistics and factory production as part of a connected, digitalised supply chain.
Find out more about REMEDIES here.
Future Continuous Manufacturing and Advanced Crystallisation (CMAC) Hub
CIM is also playing a key role in the Future Continuous Manufacturing and Advanced Crystallisation (CMAC) Hub which has been set up to develop innovative manufacturing processes for medicines and other high value materials new research hub that will transform the are made.
The hub is led by the University of Strathclyde and is funded by the Engineering and Physical Sciences Research Council (EPSRC) industry collaborators, university support for studentships and through key innovation system partners.
Find out more about CMAC here
For further information please contact:
Dr Jag Srai
T: +44 (0) 1223 765601
Share This