Courses and events
The Centre for International Manufacturing offers short courses for supply chain executives and hosts the annual flagship event, the Cambridge International Manufacturing Symposium.

Open course: Developing end-to-end supply chain capability
23 MAY 2018
This course helps attendees develop a strategic approach to identifying, addressing and developing supply chain capabilities, enhancing integration across networks.
Find out more or book your place here
Open course: Making the right things in the right places

Learn how to take a structured approach to developing and exploiting a global manufacturing footprint strategy. This course will help delegates to reconfigure their company's international production network to deliver real business impact.
Date of next course to be announced.
To register your interest, email: ifm-events@ifm.eng.cam.ac.uk
---
Both of these courses can be run in-house, tailored to your organisations's requirements. For more information contact:
Dr Paul Christodoulou
E: pac46@cam.ac.uk
---
The Annual Cambridge International Manufacturing Symposium
27-28 SEPTEMBER 2018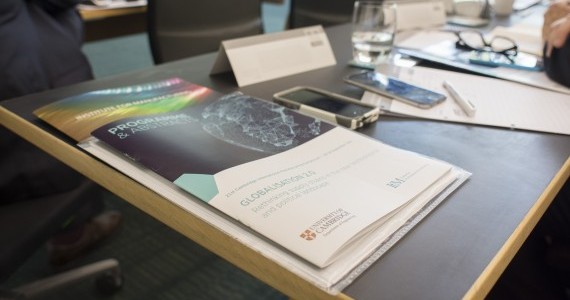 Join us at our annual symposium and hear from world-leading business figures and academics on the supply chain challenges facing global manufacturers.
The Symposium includes keynote speakers from some of the world's leading companies and universities, mixed with informal networking opportunities. It aims to create a growing community of international manufacturing enthusiasts and to inspire thought leadership in this fast-moving field.
Theme for 2018
Supply chain transformation enabled by advanced technologies: implications for producers, consumers and society
Find out more and register your interest here.