IfM key partner in new manufacturing research hub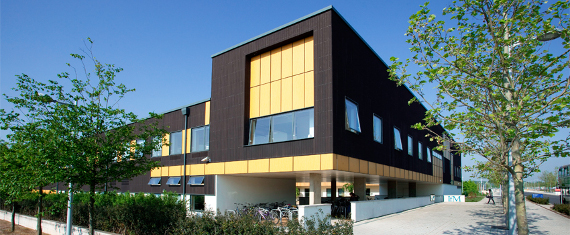 The IfM is part of a new research hub to transform the way medicines and other high value materials are made.
The hub, led by the University of Strathclyde, is one of just six in the UK which it was announced this week are to share £60 million of government funding as part of the government's industrial strategy.

The Future Continuous Manufacturing and Advanced Crystallisation (CMAC) Hub has been set up to develop innovative manufacturing processes for today's high-value products – including medicines – which are estimated to generate £50 billion each year for the UK economy.

One fifth of the hub's £50 million funding comes from the UK Government through the Engineering and Physical Sciences Research Council (EPSRC), while the rest is being funded by industry collaborators, university support for studentships and through key innovation system partners.

Announcing investment in the new hubs, Universities and Science Minister, Jo Johnson, said: "Developing new innovative manufacturing techniques will help UK industry create new products, explore more business opportunities and ensure the UK becomes more competitive and productive.

"This investment will lay the foundations to allow industry and our world-leading universities to thrive for years to come and is exactly the type of project that our upcoming Industrial Strategy will look to support."

The hub's research team is supporting industry in moving from 'batch crystallisation' to 'continuous crystallisation', a more dynamic process which allows manufacturing to take place within smaller, more cost-effective facilities using smaller quantities of expensive ingredients and less energy, with more control over the final product quality and performance.
Under the leadership of Dr Jag Srai, Head of the IfM's Centre for International Manufacturing, University of Cambridge researchers will be looking at how these new technologies and processes will transform the supply chains for medicines and other high value products.
Dr Jag Srai said: "Continuous manufacturing and digital supply chains have the potential to make truly personalised products and medicines a reality. We will be building on our current work looking at how digital supply chains can connect patients and consumers using sensors, diagnostics and smart packaging with the digital factory."

Professor Andy Neely, Head of the IfM, said: "The work that Jag Srai and his team have been doing on pharmaceutical supply chains is genuinely ground-breaking and will play a key role in ensuring that the UK remains at the forefront of pharmaceutical and advanced materials manufacturing and innovative supply."

Professor David Cardwell, Head of the Department of Engineering said: "I am delighted that the Centre for International Manufacturing is playing a pivotal role in this new hub which aligns with many of both the University's and Department's research priorities and with Cambridge's expanding healthcare and pharmaceutical ecosystem."
Date published
7 December 2016
Related People
Share This