1st Cambridge Workshop on Product Intelligence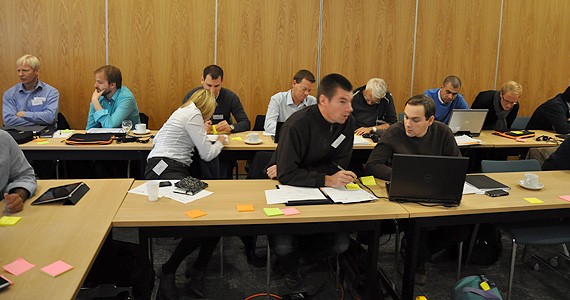 The 1st workshop on Product Intelligence was organised by the Distributed Information and Automation Laboratory at the University of Cambridge bringing together academics and practitioners in a place where they could exchange ideas and discuss the future of this emerging topic in operations management.
Although academic conferences have hosted special sessions on product intelligence in the past, the aim of this workshop was to gather together all major academic institutes with significant experience in the area as well as industrial partners who identify benefits of this approach in their operations. Thus, the participants included leading representatives from the following academic institutions:
Aalto University, Finland
Aix-Marseille University, France
Cranfiled University, United Kingdom
Research Centre for Automatic Control (CRAN), France
Ecole d'Ingenieurs La Rochelle (EIGSI), France
Instituto Politecnico de Braganca, Portugal
Institut de Recherche en Communications et Cybernétique de Nantes, France
Jacobs University Bremen, Germany
Katholieke Universiteit Leuven, Belgium
Université de Valenciennes et du Hainaut-Cambrésis (TEMPO-PSI), France
University of Auckland, New Zealand
University of Cambridge, United Kingdom
University of Groningen, The Netherlands
University of Reims (CReSTIC), France
University Politehnica of Bucharest (CiMR), Romania
As well as the following companies:
Boeing
EDF Energy
ControlThings
Six Works Ltd
During the 2-day workshop, the attendees had the opportunity to meet each other, present their current work but most importantly discuss their views on three major topics around product intelligence: a) concepts and theory, b) practice and deployments and c) benefits.
The outputs of the workshop are available for downloading here.