Management of Asset Portfolios
This research addresses an increasing need in the industry to manage investments across large asset portfolios based on the associated risk of assets.
Overview
This aims at developing a methodology for prioritising maintenance across an asset portfolio considering budgetary constraints and other dependencies between the assets. First, we develop a predictive maintenance plan for each failure mode considering the data available from the asset. Next, an optimal intervention plan that combines the actions for the different faliure modes of the asset is decided. Finally an yearly intervention plan for the different assets in the portfolio is developed considering the investment required, the value generated by these investment and the risk to the organisation.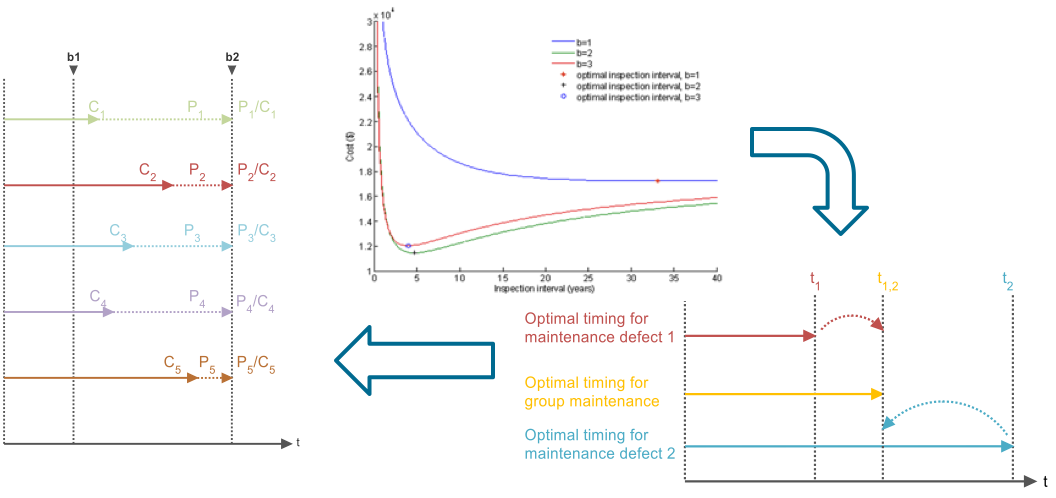 People
Hooman Atefi Aghayan
Nipat Rasmekomen
Project Partners
ExxonMobil
Mott MacDonald
Hertfordshire County Council
Hitachi Rail
Publications
Liang, Z., Parlikad, A.K., "Maintenance prioritisation of a bridge portfolio," Manuscript under preparation.