Criticality based Maintenance
This research addresses an increasing need in the industry to prioritize maintenance activities and investments based on the criticality and associated risk of assets.
Overview
This research focuses on developing a maintenance management tool that exploits the dynamic nature of asset criticality to optimise maintenance decisions and plans. Current criticality analysis techniques consider criticality as more or less a static quantity that is not updated with sufficient frequency as the operating environment changes. There is need to continuously monitor, review and update the criticality of assets to ensure maintenance objectives for the assets are aligned to business needs.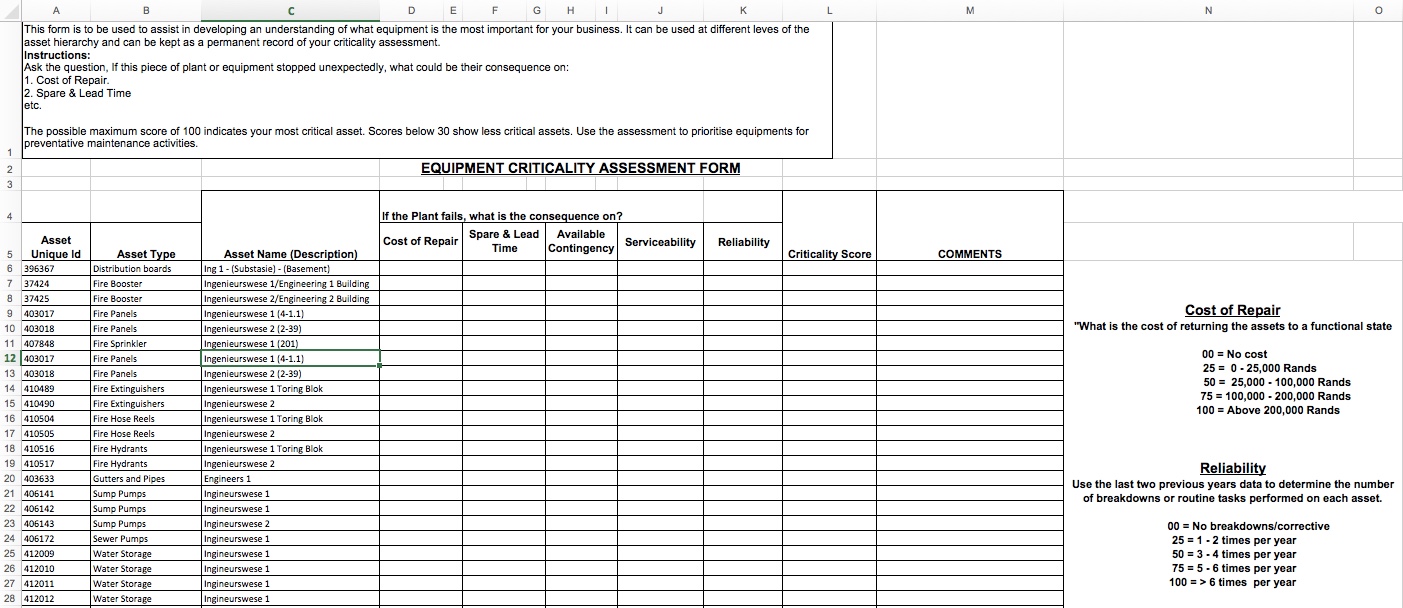 People
Project Partners
EA Technology
ExxonMobil
Bayelsa Electricity
Port Hartcourt Airport
Rutgers State University of New Jersey, USA
Universidad de Sevilla, Spain
University of Pretoria, South Africa
Publications
Adams, J., Parlikad, A.K., Amadi-Echendu, J., "A bibliographic review of trends in the application of 'criticality' towards the management of engineered assets," In Proc. 12th World Congress in Engineering Asset Management, Brisbane, August 2017.
Adams, J., Srinivasan, R., Parlikad, A.K., Gonzalez-Prida, V., Crespo, A.M., "Towards dynamic criticality based maintenance strategy for industrial assets," 3rd IFAC Workshop on Advanced Maintenance Engineering, Service and Technology, Biarritz, Oct 2016.
Adams, J., Parlikad, A.K., "Dynamic maintenance based on criticality in electricity networks," 5th IET/IAM Asset Management Conference, Nov 2015.