Information Requirements for Asset Management
The need to utilise efficiency gains within asset management has never been greater, and effective information management processes are key to uncapping these opportunities.
Objectives
The objectives of this activity are to develop a structured methodology to develop through-life asset information requirements and to develop guidance on how to organise and manage data to support asset management.
Background
The critical importance of information management, processes and strategies is gaining momentum within the wider construction industry. This is being guided by new and emerging technologies, with the support of industry standards solely focused within Building Information Modelling (BIM) and Asset Management. The need to utilise efficiency gains within asset management has never been greater, as most of the developed world is struggling in financially challenging times.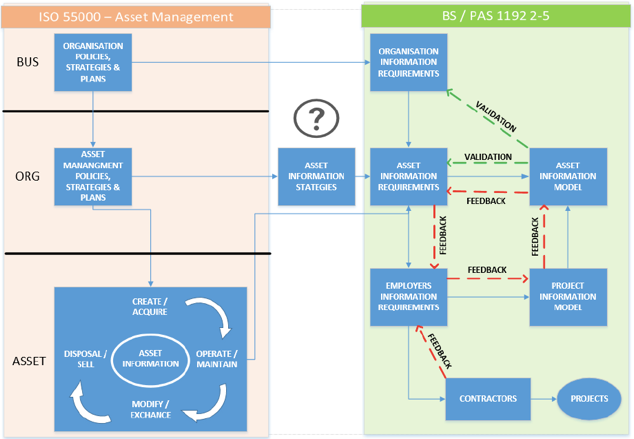 As BIM adoption, implementation and development becomes more prolific in industry, Asset owners are seeking to use the newly found information to achieve whole-life cycle performance efficiencies from their physical assets. However, one of the major challenges for organisations currently is to understand how to develop a clear asset information strategy, define their asset information models, and to ensure the right data is captured at the right time and shared with the right people in an effective manner.
We have developed a systematic methodology to identify the information requirements for effective through-life management of an asset or a system. The novel aspect of this approach is the development of Functional Information Requirements (FIR) to bridge the gap between organisational requirements and Asset Information Requirements.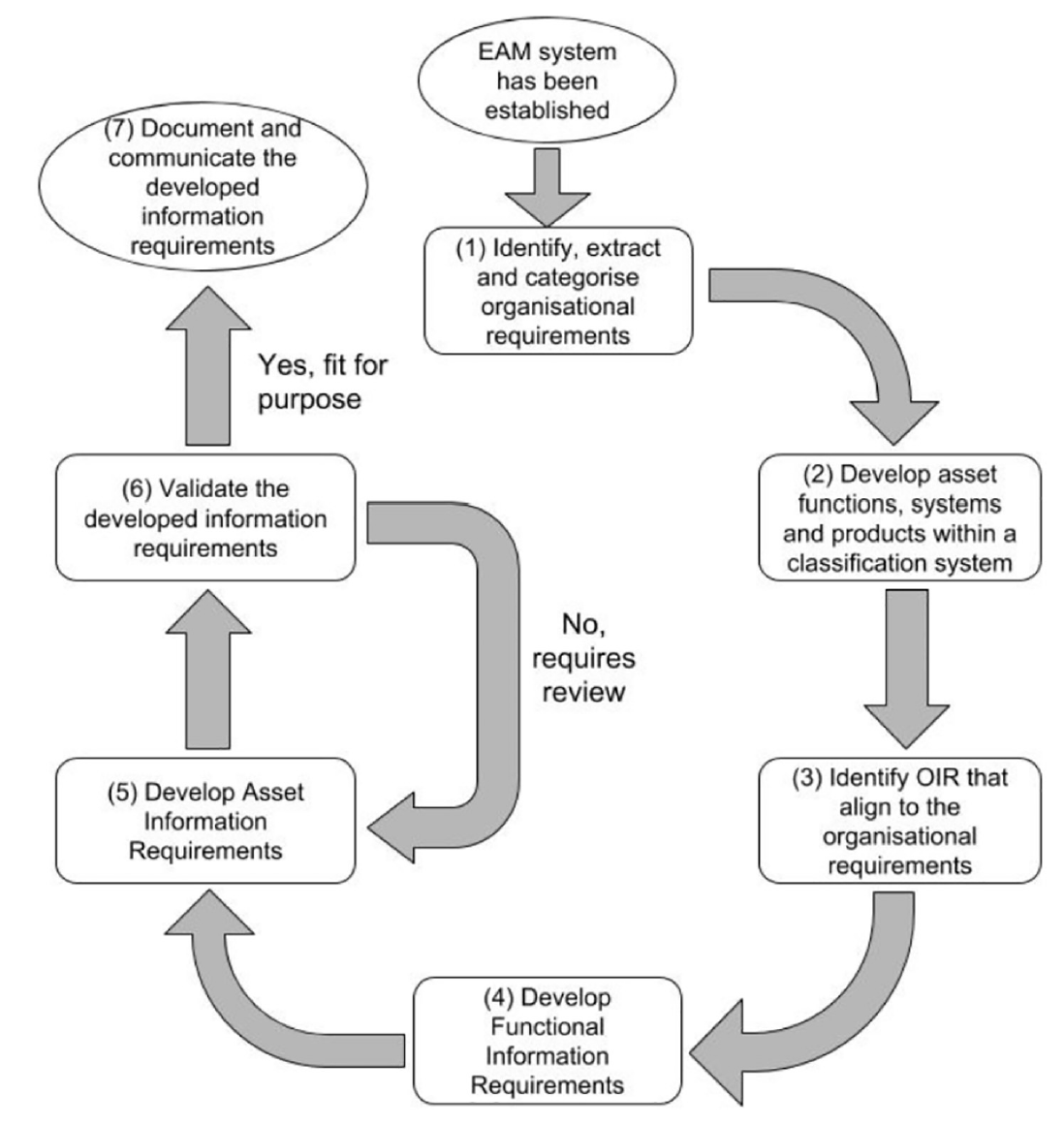 Traditionally Asset Information Requirements (AIR) are generated from the bottom-up, meaning they are more technical operational requirements, as maintenance and operational personnel have developed them for their own requirements. This means that organisational financial, environmental and reputational requirements are often missed within the AIR. The proposed framework provides a direct alignment between the organisation objectives and the information that is captured at an asset level. This is achieved by directly developing Organisational Information Requirements (OIR) from the organisation objectives that generate the AIR via FIR. This has several advantages. Firstly, it supports the capture of organisational requirements at the asset level. Secondly, it means that only information that is relevant to the organisation is captured. Finally, it provides a structured and repeatable framework, no matter the sector or industry.
People
Project Partners
Costain (Funder)
University of Cambridge Estate Management and Building Services
Transport for London
Highways England
English Heritage
Publications
Heaton, J., Parlikad, A.K. Schooling, J., "A Building Information Modelling approach to the alignment of organisational objectives to asset information requirements," Automation in Construction, Volume 104, pp 14-26, 2019
Heaton, J., Parlikad, A.K., Schooling, J., "Design and Development of BIM models to support Operations and Maintenance," Computers in Industry, Volume 111, pp 172-186, 2019.
Heaton, J., Parlikad, A.K., "Top-down Practical Methodology for Defining Asset Information Requirements", In Proc. World Congress on Engineering Asset Management, Stavanger, 2018.