Understanding the customer: new service-based business models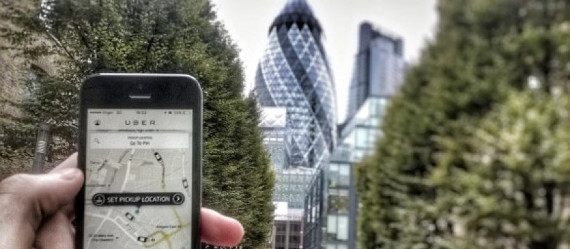 At the Cambridge Service Alliance we are exploring new service-based business models and, in particular, what the business to business (B2B) world needs to learn from consumer-focused companies.

Professor Andy Neely is Head of the Institute for Manufacturing (IfM) at the University of Cambridge and the Director of the Cambridge Service Alliance (CSA). Professor Neely recently succeeded Professor Sir Mike Gregory as Head of the IfM. He is widely recognised for his work on the servitization of manufacturing, as well as his work on performance measurement and management.
B2B firms are being put under increasing pressure by innovations in the business to consumer (B2C) arena. These innovations help us all carry out daily tasks simply and efficiently ­– even enjoyably – and, by doing so, they are raising our expectations of service levels in all areas of our lives. To help B2B companies better understand and adopt these new business models, we have identified five key aspects of B2C innovations: the user experience, augmented resources, platforms, multi-sided markets and ecosystems.
Airbnb, the accommodation website and Uber, the app that calls you a cab, are good examples of these five concepts. Both have created a seamless user experience. Take Uber. You come to the end of a meal in a restaurant. A couple of taps on your mobile and you are told a car will pick you up in two minutes. You leave the restaurant and the car is waiting for you. You know it's the right car because you have its description and registration number. When you get to your destination the fare is automatically charged to your credit card and you can rate the driver – and they can rate you. It's a seamless customer experience. Airbnb is similar. It has an intuitive interface which allows you to find and book holiday accommodation quickly and easily. When your stay is over, you rate the accommodation and the landlord rates you.
One of the major challenges facing manufacturers and B2B service providers is how can they provide these kinds of user experiences to both their customers and to their employees who may be battling with unfriendly internal processes and systems. As expectations are raised by everyday consumer experiences, so the level of frustration with poor service increases.
The second lesson that B2B companies can learn from their B2C counterparts is about leveraging and augmenting resources. Again, Uber and Airbnb are prime examples. They have persuaded other people to provide a resource they can leverage. Uber doesn't own its cars, and Airbnb doesn't own its properties. This is an exceptionally efficient operating model and means they can deliver their business with relatively low levels of capital investment. How can other organisations persuade people to engage in their businesses in a way that allows then to scale rapidly?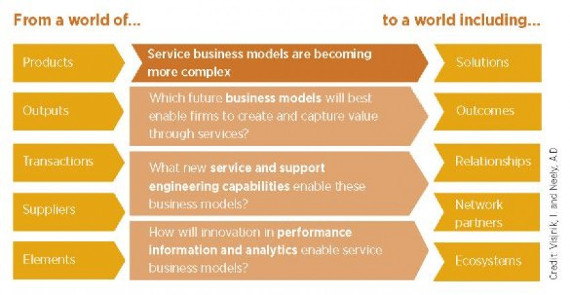 The platforms which allow resources to be accessed are also key to these business models. The company is creating value by designing a user-friendly interface which connects the end-user with the service provider.
Creating multiple revenue streams from one business model is something else many of these innovators are doing. A company like Airbnb, for example, can charge consumers to book their accommodation through its site, landlords to promote their properties on its site and, potentially, other businesses to advertise on its site. We are seeing more and more business models which are not based on a 'bilateral' transaction but are finding ways of creating multi-sided markets which allow them to capture value in a variety of ways – and, if they choose to, charge individual customers lower prices because they are benefiting from multiple revenue streams. Threadless, a t-shirt manufacturer, for example, has created a platform which allows users to design their own t-shirts. Users can post these to the website and other people can 'like' them. When they get enough likes, Threadless manufactures their design. It then generates additional revenue by selling its insights to retailers seeking to understand and predict design trends.
In order to develop and capitalise on multi-sided markets, companies need to understand their ecosystem. They need to think creatively about who else might be their customers – who can they provide value for, what is that value and what resources might those new customers be able to bring?
These are some of the questions we have been addressing at the Cambridge Service Alliance: how can you create a seamless user experience, how can you access and supplement your resource base, what role can platforms play in creating user experiences and in enabling users to access those augmented resources, how can you leverage all that in a multi-sided market and how is that encompassed within the broader ecosystem?
In 2016 and beyond, the pressure on firms will continue to grow particularly around the seamless customer experience because, as consumers, it is something we increasingly expect. Unless the core manufacturing businesses learn these lessons they are going to find their staff and customers becoming more and more frustrated.
But how do you change your current business model to meet the demands of this changing world? A Cambridge Service Alliance Report is about to be published describing the critical success factors that underpin business model transformation. The report, co-authored by Dr Veronica Martinez, Professor Andy Neely and their Cambridge Service Alliance partners, describes the lessons those partners have learnt as they have transformed their business models – often slowly and painfully – and will provide an invaluable 'roadmap' for other organisations embarking on this journey.
The report will be available on the Cambridge Service Alliance Website.
This article first appeared in UK Manufacturing Review 2015 – 2016 published by Stirling Media Ltd.
---
| | |
| --- | --- |
| | Drawing on the latest work from the Cambridge Service Alliance, this thought-provoking and practical two-day workshop considers how to design the shift to services. |
---
Find us on
Date published
18 December 2015
Related People
Share This