Transforming medicines manufacturing: REMEDIES partners meeting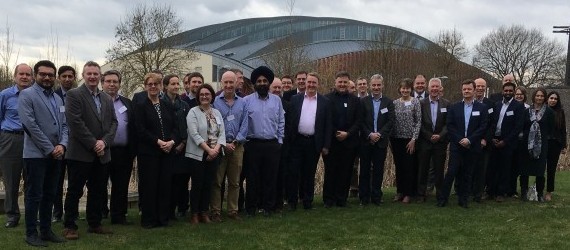 ReMediES (Re-configuring Medicines End-to-End Supply) is an ambitious £23million project that aims to transform the way medicines are made in the UK and, ultimately, the way in which healthcare is delivered to patients.
Headed up by GSK with research led by the IfM's Centre for International Manufacturing, ReMediES is a collaboration between 23 partners including global pharmaceutical manufacturers GSK and AstraZeneca, technology providers, SMEs, Catapult and university collaborators. The project also works closely with industry regulators.
This phase of the project will be completed in June and a full report published in July.
Dr Jag Srai, Research Director for the ReMediES project, said: "Over the past four years we have made excellent progress, building the sector capabilities not only within the global pharmaceutical companies but also of the many specialist companies that play an integral role in the pharmaceutical supply chain. We have been able to do this by bringing together all of these organisations to work together to transform this complex and highly regulated sector. The ReMediES platform has enabled faster development and adoption of manufacturing technologies with proactive engagement from the UK regulator, MHRA.
"And this is a critical task. As a society, we need to bring down the costs of healthcare, deliver better patient care and reduce the impact on the environment as well as ensuring that the sector continues to deliver prosperity and jobs for the UK."
For more information about ReMediES:
Read an article about the ReMediES project in the University of Cambridge's magazine, Research Horizons, here.
Date published
14 March 2018
Related People
Share This