Speakers from Jaguar Land Rover, Coca-Cola Enterprises and Cisco confirmed at Cambridge International Manufacturing Symposium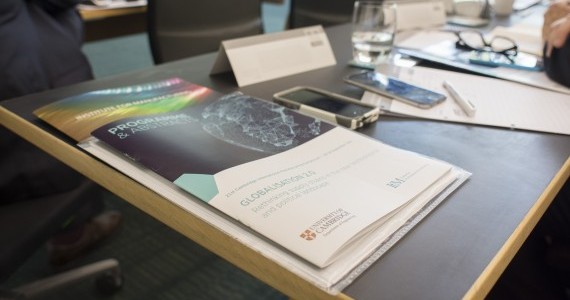 An outstanding line-up of speakers from industry and academia have confirmed their presence at the 19th Cambridge International Manufacturing Symposium, which will be held on Thursday 24 and Friday 25 September.
The annual event represents a chance to hear from world-leading business figures and thinkers on the challenges facing modern manufacturing. This year's theme is 'International Manufacturing - revisited: embracing new technologies, capabilities and markets'.

Confirmed speakers for day one - Industrial Day - of the Symposium include:
Mike Lydon, VP Worldwide SC Management, Cisco
Steve Adams, Director SC Operations, Coca-Cola Enterprises
Dr Ralf Speth, Chief Executive, Jaguar Land Rover
Paul Mayhew, Global SC Director, ECT Division, Johnson Matthey
Vincent Megglé, Senior VP, Global SC Transformation, Schneider
Richard Vallihu, Chief Executive, Transnet Engineering
Mark Lincoln, Global SC Director, Cambridge University Press
Confirmed speakers for day two, or Academic Research Day, include:

Kasra Ferdows, Professor of Global Manufacturing at Georgetown University
Professor Sir Mike Gregory, Head of the IfM, University of Cambridge
Further information about the event can be found here.
Date published
30 April 2015
Related People
Share This