Roadmapping for digital transformation - take part in IfM research
The Centre for Technology Management is offering the opportunity for an organisation to participate in their research programme – specifically helping to plan/enhance digital transformation initiatives through the use of roadmapping.
Roadmapping for digital transformation
Ahmed Al-Ali, a 3rd year PhD student, under the supervision of Dr. Rob Phaal, has developed a roadmapping framework and approach customized to support digital transformation initiatives. Ahmed is looking to work with an organisation as a research engagement, applying the new framework and approach to help them consider, plan and map their digital journey.
This research opportunity has a structured engagement approach and contains a core element of 1 – 2 days digital design sprint workshop. The main outcome of the workshop is a first cut digital transformation roadmap with clear next steps for the participating organisation. The workshop can take place at the IfM or on-site. The diagram below gives information on the collaboration timeline and expected commitment.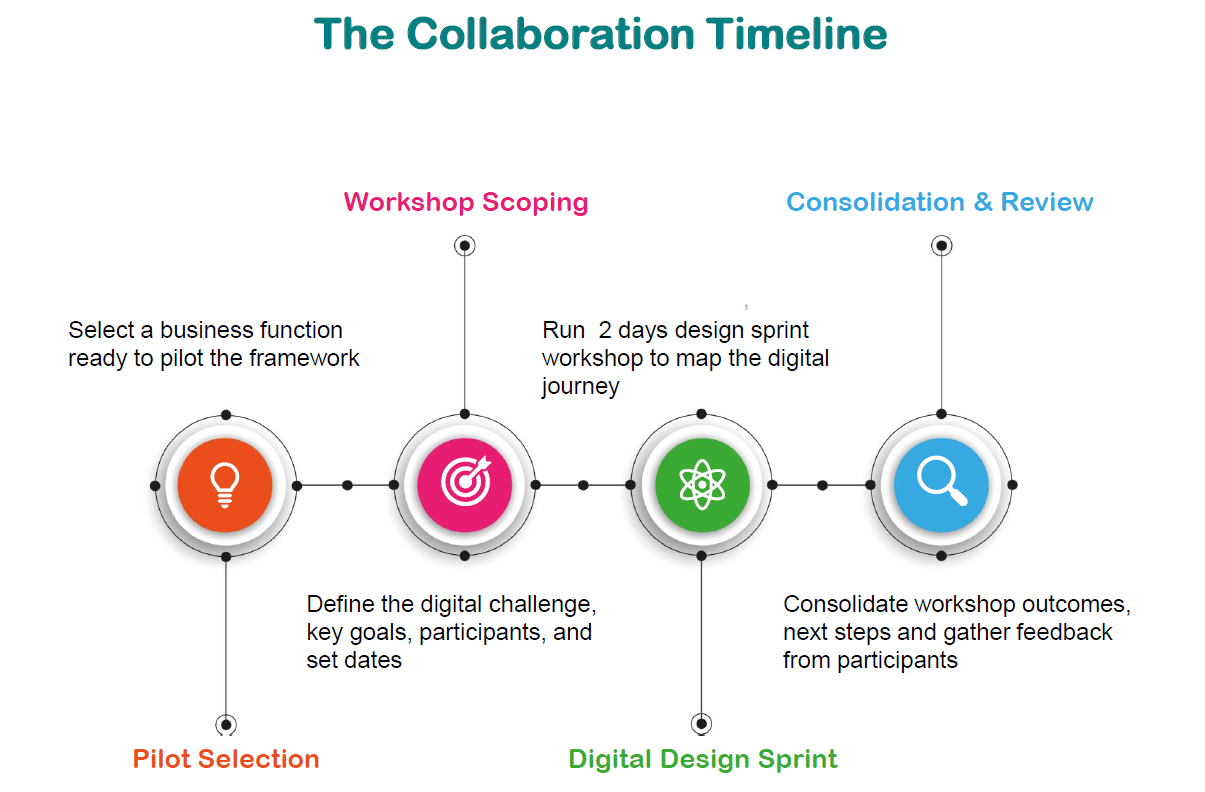 Take part
To be considered for this free research opportunity, please contact Ahmed directly by email (aa970@cam.ac.uk) before 31 January 2019. Ahmed will then select one organisation to take part in this project.
More on Roadmapping
Date published
28 November 2018
For further information please contact:
Related People
Share This