Roadmapping Courses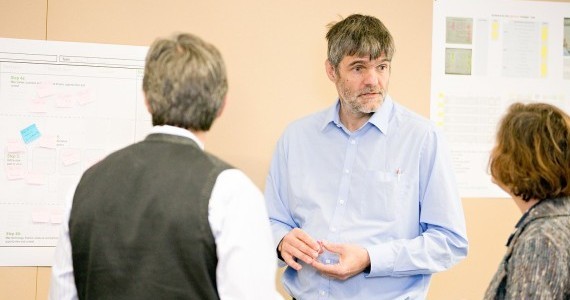 Open Courses
We run a series of training courses in Cambridge throughout the year to support the transfer of roadmapping and related methods to individuals.
Strategic Roadmapping Course - This course is one of the longest running and most popular courses at the IfM. It provides a practical guide to using roadmapping for planning organisational capabilities that support strategic goals. See more information.
Bespoke Courses
We also offer a number of bespoke courses that can be delivered in-company or at the IfM, tailored to your organisations context and needs.
Strategic Technology and Innovation Management Course - A highly bespoke two, three or four-day course, run in-company, helping organisations to embed the tools, knowledge and skills to innovate and invest in technologies that will add significant value to the business. Find out more.
Blended Training and Consultancy to Support Knowledge Transfer - We can deliver roadmapping training aligned with consultancy services, drawing on core modules from the roadmapping course to develop employees' knowledge and skills at the same time as addressing strategic challenges unique to your organisation. Find out more about consultancy.
Training and transfer projects such as this have been held in Australia, Austria, Brazil, Canada, Germany, Hong Kong, Ireland, Italy, Japan, Korea, Malaysia, Mexico, Singapore, South Africa, Spain, Sweden, Taiwan, Thailand, The Netherlands, UK and the USA.
For further information please contact:
Robert Driver
T: +44 (0)1223 748263
Share This