New report from IfM's Decision-Making for Emerging Technologies Group explores the integration of social and digital decision-making processes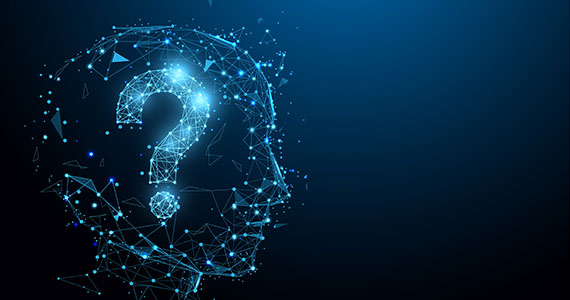 Today, there are numerous digital technologies available that can help us in taking decisions. These technologies encompass a wide range of tools, such as digital meeting platforms, augmented (AR) and virtual reality (VR) technology, simulations, robotics, and artificial intelligence (AI).
These digital technologies offer countless applications and have the potential to significantly improve our lives by simplifying decision-making processes. However, as they become more prevalent in decision-making scenarios, it is crucial to carefully evaluate both their positive contributions and the potential long- and short-term implications of their usage.
The Decision-Making for Emerging Technology group (DM-ET) at the IfM has produced a new report that explores the integration of human and digital decision-making processes. This report, titled '(Best) Practices in the Integration of Social and Digital Decision-Making Approaches Across Industries,' was conducted for the European Union's Horizon 2020 research and innovation programme.
Dr. Letizia Mortara, points out that, as decision-making increasingly moves into the digital realm, the boundary between digital and physical decision-making constantly evolves:
"Researchers from various fields are actively studying the rapid development and deployment of digital technologies. These innovations are revolutionising how we make decisions, impacting our emotions, organisational structures, work patterns, and social interactions.
"The studies on the implications of these advancements has been somewhat fragmented, lacking a unified approach to understanding and anticipating emerging issues. We must consider the consequences of integrating a tool at different stages of the decision-making process and identify any tensions that arise when combining tools with human decision-making. We need effective methods to assess these integrations. With this report we wanted to provide a solid analytical framework to guide in this analysis and to define areas common to all the technological integration and those instead specific to some circumstances."
The report examines real-life case studies and current research efforts, organising them along a spectrum defined by three axes:
Where in the decision-making process does the social-digital integration happen?
Which 'type' of decision is made?
Who makes the decision?
These dimensions help to classify each instance where the integration of digital-social processes in decision-making happens.
The case studies encompass various technologies, such as robots, VR, AR, AI, digital decision-making, collaboration spaces, simulations for efficient collaborative robots, and knowledge graphs for understanding crop and environmental data in the agricultural sector, among others. Each case study focuses on different sector applications, including medical, business, agriculture, and recruitment; and provide valuable insights and learning opportunities in their respective fields.
"Every single case study provides a new perspective and enriches the understanding of a specific area (a specific technological application to a specific problem) and shows where researchers are pushing the boundary of future research for those circumstances. More importantly, altogether, the collection of cases in our report provides a broader picture, a more general appreciation of the issues affecting the overall integration of social and digital decision-making approaches beyond the specificities of the technology and the application field," says lead-author Constanze Leeb.
Insights derived from the case studies build the current understanding on how to promote the:
adoption of the integration of digital technology in decision-making, in terms of enablers and barriers.
assessment of the integration of digital technology in decision-making in terms of effectiveness and appropriateness.
adaptation of the human systems to integrate digital technologies in decision-making, including inward and outward adaptation.
---
This project received funding from the European Union's Horizon 2020 research and innovation programme under the Marie Sklodowska-Curie grant agreement No 956745. Results reflect the author's view only. The European Commission is not responsible for any use that may be made of the information it contains.
Date published
27 July 2023
Related People
Share This