IfM's work with Linde Gases results in prestigious 'Red Dot' award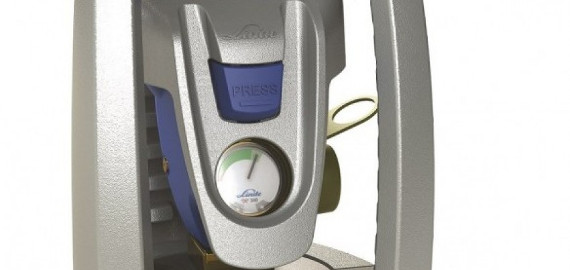 In 2014 IfM helped Linde Gases develop its technologically advanced gas cylinder valve, EVOS™ Ci. On 29 June Linde received the 2015 'Red Dot' award for Product Design, seeing off competition from nearly 5,000 other entries.
Colin Haden, then Head of Centre of Excellence, Packaged Good Products at Linde, described how the Linde team's first encounter with Dr James Moultrie at the IfM revolutionised their thinking: "He inspired us to think in completely new ways about the new valve design specification and to develop new approaches to achieve it." IfM Education and Consultancy Services (IfM ECS) supported Linde throughout the project, until the valve's launch in October 2014.

James Moultrie said: "I am delighted that our approaches were able to guide Linde and its design partners in the creation of a truly innovative product which is safer, more efficient and easier to use than any of its predecessors. This is a fantastic example of design which carefully and thoughtfully integrates excellence in functionality, engineering performance, usability and beautiful aesthetics and is a deserved winner of a Red Dot award."

Read more about the part played by IfM ECS in the development of the award-winning EVOS valve here. Or contact Colin Haden E: cdh35@cam.ac.uk
Date published
21 July 2015
Related People
Share This