IfM researchers recognised in 2021 Vice-Chancellor's Research Impact and Engagement Awards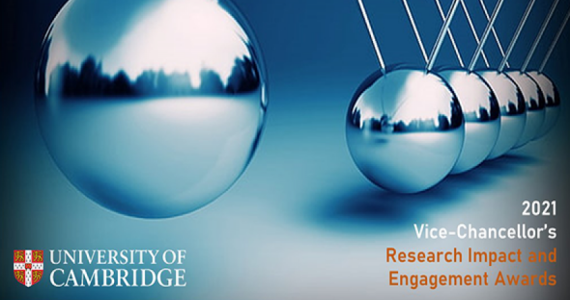 The IfM's Jag Srai and Duncan McFarlane have been recognised in the 2021 Vice Chancellor's Awards for Research Impact and Engagement.
Dr Jag Srai is a team member of the TIGR2ESS research group which won the Collaboration Award. The research group (which spans three schools-biological sciences, technology and humanities and social sciences) seeks to transform India's green revolution by research and empowerment for sustainable food supplies.
Professor Duncan McFarlane was named as a runner-up in recognition of his work with senior clinical and management teams within local hospitals to implement effective and collaborative ways of working during COVID-19.
The Vice-Chancellor's Awards for Research Impact and Engagement recognise outstanding achievement, innovation and creativity in devising and implementing ambitious engagement and impact plans which have the potential to create significant economic, social and cultural impact from, and engagement with, research.
Winners and runners-up were announced live on social media on Thursday 7 October.
Date published
8 October 2021
Related People
Share This