Getting to grips with IP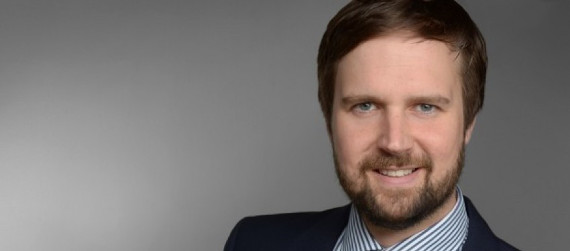 Intellectual property (IP) is clearly fundamental to technology-based companies but Dr Frank Tietze from the IfM's Centre for Technology Management thinks that many firms can benefit from taking a more strategic approach to IP management.
Interestingly, as a country the UK files relatively few patents: China, the US and Japan file the most, with Germany leading the charge for Europe. According to the latest available figures, Samsung files the largest number of patents at the European Patent Office with more than 2,500 in 2014. Intel is at number ten with just over a thousand. The top UK company, by contrast, is Unilever with just 226. This suggests that although the UK has a strong science base there is plenty of room for improvement in how it captures value from its IP.
There are many different ways a company can do that. ARM is one of Cambridge's biggest success stories. Around 80 per cent of people on the planet use devices powered by its chips but it makes nothing itself: it licenses its technology. This kind of open innovation has highlighted the need for clear IP strategies and business models. As technologies have evolved and products have become increasingly complex, firms that once would have developed and manufactured everything themselves now collaborate. A smart phone, for example, is likely to involve around 1,000 patents. How, then, do all these different companies work together and how do those which hold the IP make sure they get the value from it?
An altogether different route companies can take, particularly if they are bringing a new technology to market, is to make their IP freely available in what is called a 'patent pledge'. This might be done in order to establish the technology as an industry standard and thus drive revenues by increasing take-up and then selling complementary products.
Our research aims to help firms understand their options and choose those that will maximise their returns – and support the overall business strategy. We do this by taking a 'relational' approach to innovation and IP, looking at how companies collaborate both with external partners and internally, across functions involved with innovation processes. We also help firms think about the IP assets they already hold.
Companies with large patent portfolios tend to focus on the few which deliver the most value in the here and now. However, they can benefit from tools, frameworks and processes to decide what to do with the tranche which currently has a lower value but a potentially large future value. Even if the company has no interest in developing the product itself there may be others who would be interested in licensing the IP. Trawling through patent data for possible partners is, however, not something to be undertaken lightly. It takes some serious big data analytics to work through the world's 80 million or so patent documents. While there is a plethora of tools and techniques that can help with this – and more being developed all the time – firms often struggle to extract valuable information from them. This is another key area of our research: the use of patent (and other IP) data to support strategic decision-making.
Managing IP, like all other areas of manufacturing, is becoming increasingly complex as new technologies emerge faster than ever before. Developing a clear, strategic view of IP and making the right decisions is going to become more and more critical in bringing these new technologies and products successfully to market.
For more information about the IfM's research into IP or if you would like to join the IP Interest Group or Forum, contact:
Dr Frank Tietze
---
IfM Review Issue 5 Articles
| | |
| --- | --- |
| | |
| | |
| | 'A social network of things' - New approaches to asset management |
| | |
| | |
| | |
| | |
| | |
Date published
24 May 2016
Related People
Share This