Catering at West Cambridge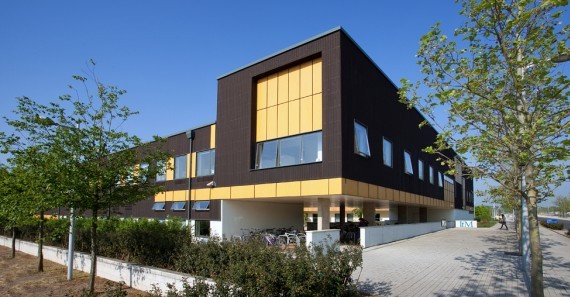 This page contains useful information about food and drink available in the West Cambridge area for staff, students and visitors.
If you have a suggestion of something that should be added to the list below, please email ifm-enquiries@eng.cam.ac.uk with the subject 'IfM website - about West Cambridge suggestion'.
Food - West Cambridge
Food and drink are now available for the West Hub on JJ Thompsson Avenue (from April 2022)
Caffiend of Cambridge, University of Cambridge Sports Centre
Monday to Friday, 08:30 - 14:30
Coffee, cake, sandwiches and snacks.
FoodPark street food market at West Cambridge and Eddington
At West Cambridge on Wednesdays and Fridays 12noon to 2pm.
At Eddington on Wednesdays 5pm to 8pm.
A rotation of Cambridge's best loved independent street food vendors serve the local community at West Cambridge and Eddington market square. Pre-booking is available.
Monday to Friday 8am to 4.00pm

Barista coffees, selection of teas, hot chocolate, cold drinks, hot breakfast baps, hot main meals, sandwiches, hot and cold baguettes, paninis, hot ciabattas, hot focaccias, bagels, wraps, salads, cold desserts, cakes, snacks and confectionary.
Computer Laboratory Café, William Gates Building
Monday to Friday 8.30am to 3.00pm
Filter coffee, selection of teas, cold drinks, sandwiches, paninis, cakes, snacks and confectionary.
Food - Eddington
Dulcedo, Eddington Market Square
Monday-Saturday: 7:30am – 4:30pm, Sunday: 9am – 2pm

Dulcedo Eddington serves freshly baked breads, fresh coffee, chocolates, pastries, lunch options and regular pizza nights from their shop in Eddington market square.
Sainsbury's at Eddington Market Square
Monday – Saturday: 7.30am-10pm, Sunday: 10am-4pm

Supermarket chain providing all your grocery needs and on-the-go lunch options including sandwiches, snacks and hot pizza takeaway.
KOTA Coffee,Turing Locke Hotel
Open daily: 7am-6pm

KOTA coffee features third wave coffee roasted in house by London-based roasters Saint Espresso, fresh juices and smoothies, plus artisanal light bites and delicious cakes to go.
KOTA Restaurant, Turing Locke Hotel
Open daily: Breakfast 7am-11am, Lunch/Dinner 12noon-11pm (midnight on Friday and Saturday)

KOTA specialises in brunches, barbequed flavours, speciality coffee, botanical cocktails and craft beer. The offering will spread throughout the day with fresh, bright brunches leading into light daytime dining, and a chargrilled evening menu complemented by botanical cocktails. KOTA is the new offering by the team behind the much-loved Cambridge institution, NOVI (on Regent Street).
Dutch Cocktail Bar, Turing Locke Hotel (34-37 Eddington Avenue)
Sunday-Thursday 12noon-11pm, Friday & Saturday: 12noon-midnight.
Dutch serves small plates of locally sourced products including British cheeses and cured meats alongside salads, tortillas and tapas-style nibbles. Drinks range from expertly sourced spirits, wines and beers, alongside an extensive cocktail menu. Dutch is the second site for the owners of 196 Cocktail Bar on Mill Road.