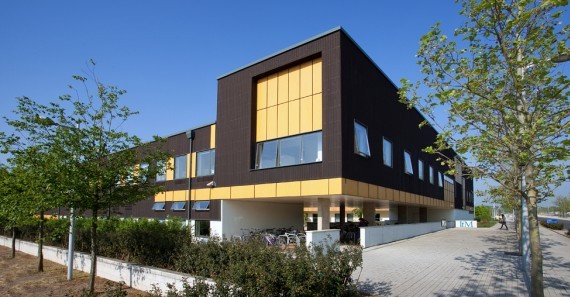 The Institute for Manufacturing has the following vacancies:
Click the vacancy title below for more information
- Content and Communications Officer – Full time 37.5 hours pw
Supervisor Marketplace
- supervision requests and opportunies within Cambridge University Engineering Department.
Details of opportunites for academics and PostDoc / contract researcher level.
---
Supervision of undergradute students at Cambridge Judge Business School
---
Content and Communications Officer – Full time 37.5 hours pw
IfM Engage
IfM Engage is part of the Institute for Manufacturing (IfM) at the University of Cambridge. The IfM is home to a dynamic community of experts working to progress research and impact activities to fulfil its mission: to manufacture a better world.
Our work develops life-changing products and services, helps build better businesses, creates meaningful jobs, and improves the environment for the future. We also help governments foster innovation and enterprise to deliver social and economic benefits.
The IfM has had 50 years of incredible achievement and we want to continue looking forward, pushing boundaries, and doing new and exciting things. We are looking for a Content and Communications Officer to support this ambition by:
Building and enhancing the reputation of IfM and IfM Engage nationally and internationally by supporting a communications strategy to effectively communicate with key target audiences and actively disseminating content to key audiences;
Creating accessible content which delivers real impact, working closely with researchers to identify appropriate ways to disseminate their research, through a range of delivery approaches including written articles and news items, webinars, events, courses and direct industry engagement; and
Developing marketing and communications capabilities across IfM Engage and IfM
This is a permanent role and is full-time. However, we are open to conversations around flexible working and operate a hybrid working policy. The salary band for this role is £30,713-£37,538 plus a generous benefits package, including healthcare.
Role Summary
To help realise the above aims, the Content and Communications Officer will:
Develop high quality content to position IfM as a thought leader and raise awareness of IfM/IfM Engage activities and achievement
Source, write and add news stories and articles to the IfM/IfM Engage websites and proactively distribute these more widely to target audiences
Collect evidence on the reach and impact of communications activity
Build excellent relationships with IfM researchers to gain visibility of activities being carried out across the Institute, using this knowledge to create communications that attract interest and engage key audiences with the IfM and IfM Engage
Provide advice and support to researchers across the IfM on appropriate ways to disseminate their research to increase its reach, visibility and impact
Work with external contractors including designers and mailing companies as required
Source, commission and produce images and video content for use in IfM communications
Develop a social media plan and work with the Marketing and Communications Teams to implement the plan to engage with existing and new target audiences
Use SEO tools to inform content creation to effectively reach key target audiences
Report on engagement across key communications channels including social media accounts and the website
Click here for more information
See here for our privacy policy
To apply for this role, please send your CV and covering letter to: Alison Martin, Senior Office Administrator ifm-engage@eng.cam.ac.uk by the closing date of Monday 12th December @ 5pm