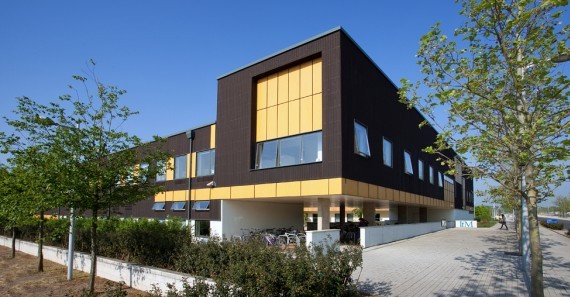 The Institute for Manufacturing has the following vacancies:
Click the vacancy title below for more information
- Digital Solution Engineer - Digital Shoestring Unit
---
Full-time, 37.5 hours per week.
The Digital Manufacturing on a Shoestring Unit was a successful EPSRC funded research programme which devised an affordable, easy-to-implement approach to help manufacturers try out small-scale digital solutions that will not disrupt core operations, but which can provide immediate benefits.
A Digital Shoestring Unit has now been established to oversee the transition of the Digital Manufacturing on a Shoestring research project into a viable, self-sustaining industrial programme. The formation of the Unit is being funded by the Gatsby Charitable Foundation.
In order for the Shoestring programme to transition from research into industry use, a number of key objectives have been identified:
In order for the Shoestring programme to transition from research into industry use, a number of key objectives have been identified:
The establishment of a Digital Shoestring Unit to develop key offerings (training, membership etc) and support regions in developing their own local Shoestring programme
An online portal giving access to the Shoestring configuration platform, pre-configured solutions, training and how-to guides, a community platform and installer directory
Shoestring training programmes for SME manufacturers, service providers and apprentices
Train-the-trainer programmes for teachers in FE colleges, apprentice training centres and similar, to allow at-scale UK wide dissemination of the Shoestring platform and approach.
Enabling regional and international bodies to lead on Shoestring in their local region or country, including local pilot deployments
The Digital Shoestring Unit works directly with the IfM's Distributed Information and Automation Laboratory (DIAL) to achieve these key objectives.
The Digital Shoestring Unit is incorporated into IfM Engage, a company which is wholly-owned by the University of Cambridge. Profits from IfM Engage are gifted to the University of Cambridge to fund future research activities.
This is a 1-year fixed term contract role and is full-time. However, we are open to conversations around flexible working and operate a hybrid working policy. The salary band for this role is circa £39,000 plus a generous benefits package, including healthcare.
Role Summary
The Digital Solution Engineer has the following main responsibilities:
Solution design and build
Design and build of low cost digital solutions, following the Shoestring technical architecture and design principles
Industrial deployment
Working closely with businesses in the design and implementation of Shoestring solutions
Standard solution development
Supporting the development of standard Shoestring solutions which can be deployed in multiple companies.
Reporting and Support
The Digital Solution Engineer will report to the Shoestring Business and Operations Lead for all line management and human resource purposes and on the delivery of Shoestring activities.
The role will work very closely with Shoestring Technical Development Lead and with the Research Programme Lead (within DIAL).
More Information can be found here
To apply for this role, please send your CV and covering letter to: Alison Martin, Senior Office Administrator ifm-engage@eng.cam.ac.uk
Closing date: Sunday 16 April 2023
Applicants must have the right to work in the UK.
Click here to view our privacy policy.
---
Supervisor Marketplace
- supervision requests and opportunies within Cambridge University Engineering Department.
Details of opportunites for academics and PostDoc / contract researcher level.
---
Supervision of undergradute students at Cambridge Judge Business School