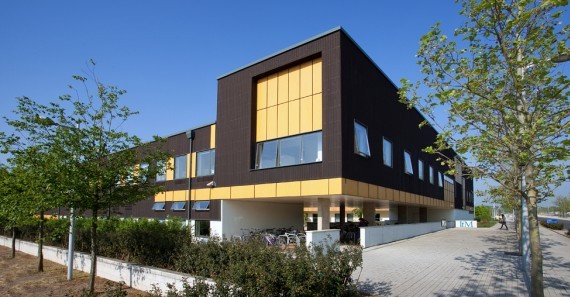 The Institute for Manufacturing has the following vacancies:
---
---
POLICY ANALYST / SENIOR POLICY ANALYST – INDUSTRIAL ECONOMICS & INNOVATION POLICY (Full-time, 37.5 hours per week)
Cambridge UK
Based at the University of Cambridge, Policy Links is a global not-for-profit innovation policy consultancy unit that helps governments develop effective industrial innovation policies. We provide consultancy and capacity building services to national governments and international organisations, with a track record delivering high-impact projects in both developing and developed countries around the world.
We are seeking a Policy Analyst/Senior Policy Analyst who can support delivery of our consulting projects, including evidence gathering, data analysis and drafting of briefs and reports. This role would report to the Head of Policy Links and work in conjunction with the rest of the Policy Links team and academic colleagues, helping to deliver high-impact policy projects around the world.
This role will support the delivery of the UK Innovation Report, an independent resource being developed with academic colleagues to inform policy and business thinking on the topics of innovation, value added, and competitiveness.
Policy Links is based at the University of Cambridge, and is part of IfM Education and Consultancy Services Ltd (IfM ECS), the consulting arm of the Institute for Manufacturing. It also forms part of Cambridge Industrial Innovation Policy.
For more details about the position view here
Due to COVID-19, most of our employees are working from home. We've implemented a virtual hiring process and continue to interview candidates by phone or video and are onboarding new hires remotely
To apply for this role, please send your CV and covering letter to: Alison Martin, Senior Office Administrator aem91@cam.ac.uk

Closing date: Wednesday 19th August 2020
---
Supervisor Marketplace
- supervision requests and opportunies within CUED.
Please click this link for more details of opportunites for academics and PostDoc / contract researcher level
---
Supervision of undergradute students at Cambridge Judge Business School
Undergraduate students' supervisions typically entail one-hour sessions with a small group of undergraduate students, who are asked to prepare a given task (for example, a question taken from a past exam) in advance. The purpose of the sessions is to support, encourage and challenge students during the course of their studies.
MST students are expected to meet a supervisor four times during the course of each module, and supervisors are expected to look after (at least) four or five groups of students at a time. In line with this, candidates to this job need to be ready to commit to (at least) 16 hours per term to hold supervisions plus preparation time. Supervisors are briefed by the relevant module leader and given access to the course materials for planning purposes, ahead of the supervision sessions. At the end of the term, the students' colleges remunerate the supervisors for each supervision report submitted.
If you would like to supervise Management Studies Tripos students at CJBS, please check the eligibility criteria per module given below. Note that this opportunity is only open to University of Cambridge PhD students (and PostDocs). Previous experience is desirable but not essential, as training is available from the Cambridge Centre for Teaching and Learning (CCTL). You may contact the Management Studies Tripos programme team at tripos@jbs.cam.ac.uk if you have any queries.
If you meet any of the eligibility criteria below and are interested in this opportunity, please apply via the link above.
---
Opportunities for research students
The IfM integrates research and education across the spectrum from production technologies through management to policy, with practical application in industry. We are always keen to hear from outstanding students for our MPhil and three-year PhD Research Degrees. Grants may be available.
Find out more online or contact us:
___________________________________________________________________