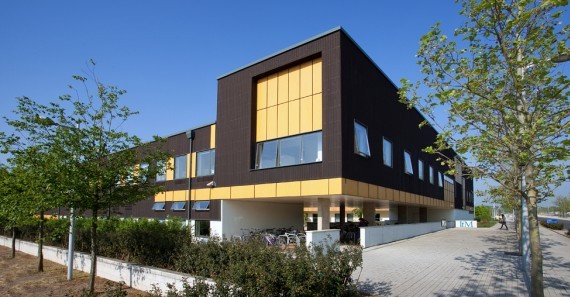 The Institute for Manufacturing has the following vacancies:
Click the vacancy title below for more information


---
W.D Armstrong Studentship in 3D Printed Exoskeletons
Department/Location: Department of Engineering, Cambridge

Reference: NM26159

Closing date: 09 April 2021

3D printing offers virtually limitless opportunities to manufacture personalized devices by controlling geometry, material composition, and processing conditions at every point in an object. In the same way that biological materials are able to achieve properties far beyond those of their constituents through complex and locally varying structure, novel 3D printed braces could feature unprecedented combinations of properties and functionality.

This project will use these capabilities to develop new 3D printed exoskeletons, which use artificial muscles to support the limbs and improve motion. In particular, it will aim to use biomimetic structures enabled by 3D printing to produce more comfortable and effective exoskeletons to aid people with neurological conditions such as cerebral palsy.

The student will develop new structures and materials that enable exoskeletons to provide support yet feel like natural parts of a patient's body. They will gain experience in a broad range of areas including computational design, biomechanics, materials science, and medical devices. There will also be diverse opportunities to realize devices through clinical collaborations including at the Cambridge University Hospitals and in developing countries.

This studentship will cover University fees at the home rate and a maintenance allowance of at least £14,777 per year for UK/EU/Overseas students.

Applicants should have (or expect to obtain by the start date) at least a good 2.1 degree in an Engineering or related subject.
For full details including how to apply for this position please see:
---
Early Stage Researcher (PhD candidate) – Marie Sklodowska-Curie Action Integration of "digitally-" and "socially-" driven decision-making approaches in contemporary industries
Position Title: ESR Project #7 - Integration of "digitally-" and "socially-" driven decision making approaches in contemporary industries
Project: European Training Network for InduStry Digital Transformation across Innovation Ecosystems – EINST4INE (funded by the European Union's Horizon 2020 research and innovation programme under the Marie Sklodowska-Curie grant agreement No 956745).
Field of Expertise: Engineering, management, psychology
Faculty / Research Group: Institute for manufacturing, Department of Engineering, University of Cambridge
Employment type: Full-time, fixed-term (36 months)
Gross annual salary: Equivalent to 52,095.96 euros, paid in GBP – additional family allowance based on personal circumstances may apply.
Starting date: 1st September 2021 Location: Cambridge (UK)
Full-time, 36-months fixed-term contract based at the University of Cambridge but may be required to work remotely • International mobility: various short and long-term travel foreseen, including industry and academic secondments • Open to any nationality (requires a UK work permit) • Research activities focusing on different domains (engineering, psychology, management)
Enrolment as a PhD candidate
Opportunities to conduct innovative research activities in collaboration with high level academic and industrial partners • Competitive remuneration
https://www.einst4ine.eu/apply/
https://www.einst4ine.eu/wp-content/uploads/2021/03/ESR7_UCAM.pdf
Closing date for applications: 25th April 2021
---
Supervisor Marketplace
- supervision requests and opportunies within Cambridge University Engineering Department.
Details of opportunites for academics and PostDoc / contract researcher level.
---
Supervision of undergradute students at Cambridge Judge Business School
---