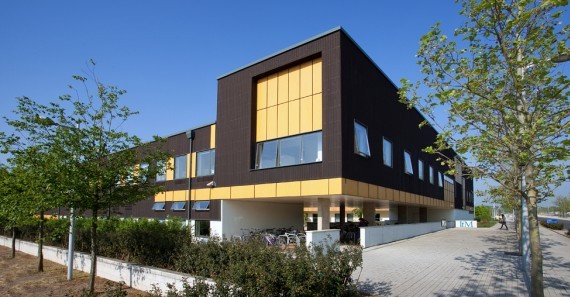 The Institute for Manufacturing has the following vacancies:
---
A position exists, for a Research Assistant/Associate in the Department of Engineering, to work on 3D Printed Orthoses. The post holder will be located in West Cambridge, Cambridgeshire, UK.
The key responsibilities and duties are prototyping new 3D printed structures and materials, as well as assisting with pilot trials of the devices. The skills, qualifications and experience required to perform the role are finite element modelling, biomechanical analysis, medical device design, clinical trials, 3D printing, and research.
This post can be held at either the Research Associate or Research Assistant level, depending on the candidate, though preference will be given to PhD holders. Appointment at Research Associate level is dependent on having a PhD or equivalent experience. Those who have submitted but not yet received their PhD will be appointed at Research Assistant level, which will be amended to Research Associate once the PhD has been awarded.
The closing date for applications is 4th October.
For full details, including how to apply, click the link above.
---
Executive Education Learning and Development Specialist (IfM ECS)
IfM ECS is looking to appoint a Learning and Development Specialist in the Executive and Professional Development business unit.
The main purpose of the role it to facilitate the development and delivery of excellent executive and professional development courses based on the research outputs from the Institute for Manufacturing (IfM) and Department of Engineering at University of Cambridge.

The person we are seeking is likely to
have an education background in two of the following three areas: science or engineering, business and management, education or learning and development with a post-graduate qualification in one
have experience of managing and facilitating either inter-disciplinary post-graduate programmes in an academic environment or multiple-unit, learning and development programmes for industry
have a passion for and expertise in learning and development
have experience of working in a technology-based and/or manufacturing business
Download the full job specification.
To apply for this position, please send your CV and a covering letter to:
Alison Martin, Senior Office Administrator
Email: aem91@cam.ac.uk
Tel: 01223 768211
The closing date for applications is: Tuesday 17 September 2019
Link to privacy policy for applicants
---
Supervision of undergradute students at Cambridge Judge Business School
Undergraduate students' supervisions typically entail one-hour sessions with a small group of undergraduate students, who are asked to prepare a given task (for example, a question taken from a past exam) in advance. The purpose of the sessions is to support, encourage and challenge students during the course of their studies.
MST students are expected to meet a supervisor four times during the course of each module, and supervisors are expected to look after (at least) four or five groups of students at a time. In line with this, candidates to this job need to be ready to commit to (at least) 16 hours per term to hold supervisions plus preparation time. Supervisors are briefed by the relevant module leader and given access to the course materials for planning purposes, ahead of the supervision sessions. At the end of the term, the students' colleges remunerate the supervisors for each supervision report submitted.
If you would like to supervise Management Studies Tripos students at CJBS, please check the eligibility criteria per module given below. Note that this opportunity is only open to University of Cambridge PhD students (and PostDocs). Previous experience is desirable but not essential, as training is available from the Cambridge Centre for Teaching and Learning (CCTL). You may contact the Management Studies Tripos programme team at tripos@jbs.cam.ac.uk if you have any queries.
If you meet any of the eligibility criteria below and are interested in this opportunity, please apply via the link above.
---
Opportunities for research students
The IfM integrates research and education across the spectrum from production technologies through management to policy, with practical application in industry. We are always keen to hear from outstanding students for our MPhil and three-year PhD Research Degrees. Grants may be available.
Find out more online or contact us:
___________________________________________________________________