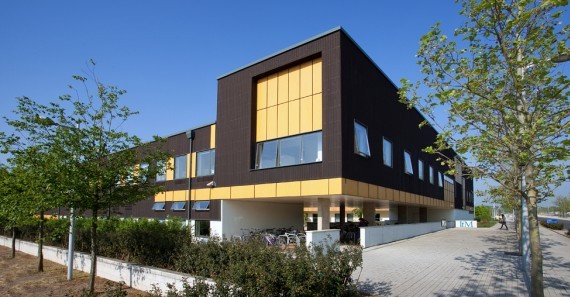 The Institute for Manufacturing has the following vacancies:
---
EPSRC DTP Studentship - Autonomous Material Discovery and Manufacture by Learning 3D Printers
3D printing offers virtually limitless opportunities to design materials because it enables the control of geometry, material composition, and processing conditions at every point in an object. In the same way that biological materials are able to achieve properties far beyond those of their constituents through complex and locally varying structure, novel 3D printed materials could therefore feature unprecedented combinations of properties and functionality. Such new materials could enable whole new classes of applications including medical devices that feel like natural parts of a patient's body, wearable robots, or even 3D printed houses.
However, realising this potential requires us to understand the complex interactions that govern material properties in these systems. To address this challenge, this project will develop 3D printers that can learn how to make a desired material. The project will include building 3D printers and working with them to develop new materials and devices. The student will gain experience in a broad range of areas including machine design, materials science, and machine learning. There will also be diverse opportunities for collaboration to realise applications in, for example, wearable and medical devices.
Please contact Dr Sebastian Pattinson if you would like to discuss this studentship opportunity.
Find out more and apply on jobs.cam.ac.uk.
---
EPSRC PhD Studentship - Digital Technology in the Service Design and Lifecycle
Applications are invited for an EPSRC-funded Doctoral Training Grant in Digital technology in the service design and lifecycle to start in January/February 2019.
Digital technologies such as Digital Twins, Industry 4.0, Blockchain, and Artificial Intelligence among others are changing the way industrial firms operate and communicate. The Digital Twin is one of the newest and most promising technologies that will change the way we operate and live. We know that real-time data is crucial for proactive and effective feedback into better delivery of products and services that enhance users' experience.
To date, we don't know to what extent the Digital Twin could improve on the design, making and sustainability of products and services and the effects on end-users. In response to this need, the objective of this doctoral project is to create a living digital twin of an aerospace engine to monitor the engine in-use and understand the effects on conceptual design and users' behaviours (including end-uses). By getting the data coming from the asset in real-time use, it informs how the asset is behaving in action, some of the aspects to be studied are the efficiencies, times, etc. And concurrently it feeds information to improve the conceptual designs of engines and their services provided to users.
This proposal fits under the DTP's umbrella particularly on the area of 'Emerging technologies, human behaviour and productivity'.
Please contact Dr Veronica Martinez if you would like to discuss this studentship opportunity.
Find out more and apply on jobs.cam.ac.uk
---
PhD Studentship - Distributed Intelligence and Asset Management
A PhD studentship is available to work on the Next Generation Converged Digital Infrastructure project funded by EPSRC and BT.
The student Associate will work with the Distributed Information and Automation Laboratory (DIAL) at the Institute for Manufacturing. One of the key areas of focus for the project is the development of autonomic system in which software agents mirror or twin with physical nodes. This focusses on the development of the 'knowledge layer' - an architecture for control of the network of service and communications nodes.
Find out more and apply on jobs.cam.ac.uk.
---
EPSRC iCASE Studentship - Digital Manufacturing (x2 positions available)
Two PhD studentships are available to work in the area of digital manufacturing. These PhD positions will examine research issues of interest to both Siemens and Cambridge and might include (for example) development of low cost industrial automation solutions ("Digital Manufacturing on a Shoestring"); the application of internet of things (IoT) in an industrial context; development and use of digital models of processes and products (so called digital twins); automation systems as a service offering; and digital applications in maintenance and asset management ("Digital Manufacturing on a Shoestring").
Find out more and apply on jobs.cam.ac.uk.
---
Opportunities for research students
Institute for Manufacturing, Department of Engineering
The IfM integrates research and education across the spectrum from production technologies through management to policy, with practical application in industry. We are always keen to hear from outstanding students for our MPhil and three-year PhD Research Degrees. Grants may be available.
Click here for more details or contact us: