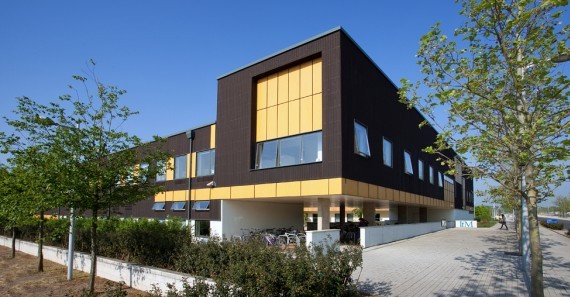 The Institute for Manufacturing has the following vacancies:
---
Supervision of undergradute students at Cambridge Judge Business School
Undergraduate students' supervisions typically entail one-hour sessions with a small group of undergraduate students, who are asked to prepare a given task (for example, a question taken from a past exam) in advance. The purpose of the sessions is to support, encourage and challenge students during the course of their studies.
MST students are expected to meet a supervisor four times during the course of each module, and supervisors are expected to look after (at least) four or five groups of students at a time. In line with this, candidates to this job need to be ready to commit to (at least) 16 hours per term to hold supervisions plus preparation time. Supervisors are briefed by the relevant module leader and given access to the course materials for planning purposes, ahead of the supervision sessions. At the end of the term, the students' colleges remunerate the supervisors for each supervision report submitted.
If you would like to supervise Management Studies Tripos students at CJBS, please check the eligibility criteria per module given below. Note that this opportunity is only open to University of Cambridge PhD students (and PostDocs). Previous experience is desirable but not essential, as training is available from the Cambridge Centre for Teaching and Learning (CCTL). You may contact the Management Studies Tripos programme team at tripos@jbs.cam.ac.uk if you have any queries.
If you meet any of the eligibility criteria below and are interested in this opportunity, please apply via the link above.
---
Research Centre Administrator (part time ) (secondment cover)
Applications are invited for the post of Research Centre Administrator based at the Institute for Manufacturing (IfM) in West Cambridge. The IfM runs a wide range of teaching, research and industrial engagement activities spanning multiple, growing areas within the domains of production technologies, business management, and national and internal manufacturing policy.
The Research Centre Administrator will provide day-to-day administrative support for four manufacturing research centres; Fluids, Nano, Photonics and Business Model Innovation. These centres consist of Principal Investigators, Senior Research Associates, Research Associates, Graduate students and visitors. You will coordinate and support research programmes within these centres in order to ensure the smooth and efficient running of research and related activities.
___________________________________________________________________
Opportunities for research students
Institute for Manufacturing, Department of Engineering
The IfM integrates research and education across the spectrum from production technologies through management to policy, with practical application in industry. We are always keen to hear from outstanding students for our MPhil and three-year PhD Research Degrees. Grants may be available.
Click here for more details or contact us:
___________________________________________________________________
At IfM ECS, we are committed to being transparent about how we collect and use your data and ensure that we meet our data protection obligations. For a more detailed view of the information we collect and how we process it please check out our Privacy Notice for Job Applicants. https://www.ifm.eng.cam.ac.uk/privacy-policy-ecs-job-applicants/