Sustainability Cohort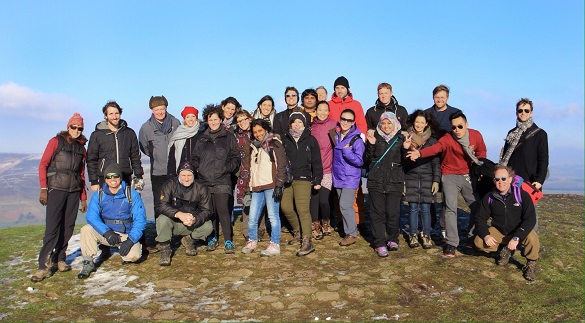 What is the Sustainability Cohort?
The Sustainability Cohort is a group of researchers and practitioners working on industrial sustainability from a variety of angles, including design, engineering and manufacturing. The Cohort's aim is to encourage peer-to-peer learning and sharing support mechanisms among doctoral researchers in their PhD journey as well as practitioners and senior academics. The Sustainability Cohort is created for researchers/practitioners by researchers/practitioners.
Objectives
To bring together a group of researchers and practitioners with interests in sustainability and industry (design, engineering, manufacturing, factories) to seed an environment in which a community (and communities) can emerge.
To enable researchers to share knowledge and ideas in the spirit of knowledge enhancement and personal development rather than to solve any particular problem.
Enquiries
For more information about the Sustainability Cohort and its activities, please contact the cohort coordinator Dr Daniel Summerbell (dls43@cam.ac.uk).
How to join
If you are interested in joining please email the Centre for Industrial Sustainability Administrator (cis-admin@eng.cam.ac.uk) describing your research and your motivation to join the Sustainability Cohort.
---
The Peak Programme is the largest gathering of the Sustainability Cohort during the year, where members come together to look at emerging themes in sustainable manufacturing and explore their role in navigating them.
For further information please contact:
Dr Daniel Summerbell
T: +44(0)1223 766402
Share This