A game-changing approach to depression in young people - Invitation for project participants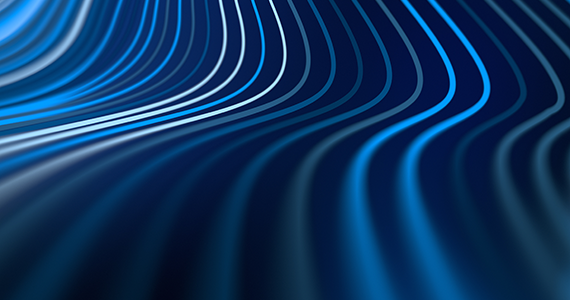 Participate in a University of Cambridge project looking to innovate preventative and early interventions for depression in young people.
The Centre for Technology Management, part of the Institute for Manufacturing (IfM), is inviting researchers, healthcare managers, clinicians, industrial specialists, schools and universities, charities, and young people aged up to 25 and parents, to take part in a project progressing innovations for the prevention of depression, and early interventions addressing depression in young people.
The information below gives an overview of the project and how you can get involved. Alternatively you can go straight to the registration page.
The context
More young people than ever are suffering from depression, which may recur repeatedly in adulthood. Unfortunately, current treatments are not sufficient and between 50-75% of young people receiving care experience a relapse.
Responding to new thinking
An increasing body of research suggests depression is not 'all in the mind'. Rather, it arises from a complex set of interactions – across the life course – within and between our:
Body's biological systems.
Underlying health conditions.
Choices regarding exercise, diet, sleep, and substance use.
Psychological factors such as stress and our coping strategies.
Social, emotional, physical and economic environments.
This research offers opportunities to intervene early in the cycle – while depression is a largely physical condition, and before it becomes a mental health condition.
In 2021, IfM applied engineering and innovation management methods to identify the pathways by which depression develops, and generated 200 ideas for innovation. For more information about the project, see Changing Hearts, Changing Minds.
The current 'game-changing approaches to depression' project is building on this work using IfM's innovation management methods to work together with health and social care, the wider ecosystem (including education institutions, employers and charities), innovators, and individuals to:
Evaluate, prioritise and select promising ideas for prevention and early intervention.
Decide what needs to be done to translate promising ideas for innovations into practice, and develop roadmaps to guide this translation.
Identify stakeholders to begin to develop and pilot innovations
Key project aims are to:
Develop a portfolio of interventions that begin to enable prevention of first-episode depression; recovery from depression; and individuals to stay in remission.
Identify how these innovations can be used by individuals and their families; the health and social care system; and communities including schools, universities, employers and charities.
Contribute your insights and expertise
To support this game-changing study, we are looking for participants from a wide range of backgrounds including:
- Innovative companies developing and delivering products and services in each of the theme areas
- The health and social care system, including
Public health strategy, information and services
Primary care, including GPs, Integrated Care Systems, and community mental health support
Specialists including clinical psychologists, psychiatrists and dieticians
Maternity care.
Professional bodies, including Royal Colleges.
- Young people up to age 25 with one or more of the following: an interest in young people's mental health; lived experience of depression; how the body works; psychiatry.
- Parents, carers, and family members supporting children and young people

- The wider ecosystem including:
Schools, further education colleges and universities
Employers
Charities directly and indirectly supporting young people's mental health

Register your interest
Register your interest in participating in the consultations.
What you will be signing up for
This project will explore six themes identified as opportunities for prevention and early intervention. You may participate in one or more of the following themes:
Early life – from pre-conception to 2 years
Food and nutrition, including education, access, selection, preparation and consumption, together with food development and supply
Diagnostics, and individual and community screening
Exercise, including education, promotion, access and engagement
Education & training & support, including information, tools and techniques.
Psychological aspects, including assessment and interventions, together with integrated exercise and psychological therapies
Activities we hope participants will engage in include:
- Consultations of 1.5-2 hours to:
Assess ideas for impact potential & feasibility
Identify barriers and enablers
Help select 3-4 priority ideas from each theme for further development in workshops, based on impact potential and feasibility.
- Workshops of ~2 hours to develop for each priority idea a 'chosen future' and a roadmap to achieve it.
Timescales
Consultations will take place between May 16th and July 21st, 2022.
Workshops will take place from week commencing September 12th, 2022.
How your time will help support solutions for depression in young people
Test innovations with stakeholders to explore how the most promising ideas may be best deployed to help individuals and to create resilient communities.
Facilitate the formation of consortia to develop, pilot and implement the most promising innovations.
Project team
The Institute for Manufacturing has extensive experience and expertise in applying manufacturing science, technology, management and digitalisation techniques to address challenges facing healthcare organisations and systems.

The Centre for Technology Management researches processes and practices for enabling effective strategic technology, innovation and IP management, and technology enterprise, across a wide range of sectors.

IfM Engage provides consultancy and professional development services to help organisations across all sectors including healthcare to create, deliver and capture value more effectively.

The Foundation for Young People's Mental Health (YPMH) is a charitable foundation working to improve the lives of young people by facilitating innovative approaches to resolve mental health conditions.
Contact
To find out moreabout this project, please contact Peter Templeton, Executive Director, Strategic Development, IfM Engage: