Accelerating Innovation in Healthcare - Invitation for project participants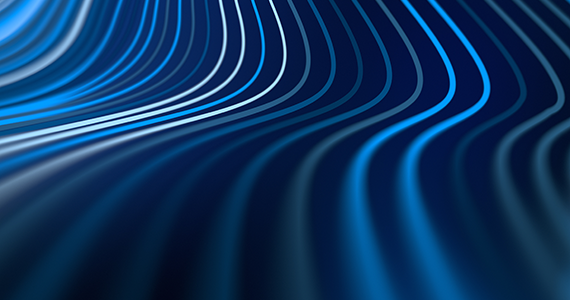 Participate in a University of Cambridge project, looking to innovate early interventions for depression in young people.
The Centre for Technology Management, part of the Institute for Manufacturing, is inviting researchers, clinicians, research translation specialists, industrial specialists and young people aged between 18-25, to take part in a project to progress innovations for the early detection and prevention of depression in young people.
The context
More young people than ever are suffering from depression, which may recur repeatedly in adulthood. Unfortunately current treatments are not sufficient and between 50-75% of patients experience a relapse.

This project will bring together experts from across different fields to innovate and develop ideas for innovations that support the early detection, treatment and prevention of depression in young people.
Responding to new thinking
An increasing body of research suggests that depression is not 'all in the mind'. Rather, it arises from a complex set of interactions – across the life course – within and between:
Our body's biological systems, in particular, our nervous, endocrine and immune systems, our gut microbiota; and our genes and how they are turned on or off.
Underlying health conditions we might have.
The choices we make about exercise, diet, sleep, and substance use.
Our social, emotional, physical and economic environments.
Psychological factors such as our perceptions of stress and the effectiveness of our coping strategies.
This new knowledge offers significant opportunities for intervention early in the cycle – while depression is a physical condition, and before it becomes a mental health condition.
Causual pathways of depression in young people
A key project partner for this study, the Foundation for Young People's Mental
Health (YPMH), has used engineering methods, such as root cause analysis, to
'join up' research from biological, psychological and social disciplines to identify
pathways by which depression develops in young people (available at www.ypmh.org/ChangingMinds).

This project will explore five focus areas identified by YPMH as opportunities for
early intervention.

The five focus areas are:

A: Genes and epigenetics
B: Gut-microbiota-brain axis
C: HPA axis and glucocorticoid receptor resistance
D: Inflammation, IDO, tryptophan and the kynurenine pathway
E: Individual's diet and nutrition, exercise and sleep
Who should take part

We are looking for participants from a wide range of backgrounds and with specific expertise:
Researchers with expertise in one (or more) of the five focus areas; development of focus area(s) over the life course; adjacent areas, e.g. neuroscience, social and environmental factors; psychology and cognition; imaging, diagnostics
Clinicians including GPs, clinical psychologists and psychiatrists with interest in young people's mental health; one (or more) of the five focus areas; interest in integrated physical / mental health
Research translation specialists with an interest in integrated physical and mental health
Industrial specialists with the following expertise are sought: diagnostics; exercise; gut microbiota; health insurance; nutrition; pharmaceutical; pre and probiotics; sports; wearables; wellbeing
Young people aged 18-25 with one or more of the following: an interest in young people's mental health; lived experience of depression; medical biology; psychiatry


What's involved
Participants will be involved in the following project steps:

1. Webinar (one for each focus area) - November 2020
Exploring opportunities for early intervention in one (or more, if desired) parts of the causal pathways for depression in young people.

2. Online workshop (one for each focus area) - December 2020
Present and explore ideas for early identification, diagnosis (of causes), treatment and prevention of depression.

3. Online workshop - January 2020
Review, evaluate and prioritise ideas, developing topic roadmaps for each priority idea.

4. Report - February 2020
Participants will get visibility of a draft report and will be welcome to review, validate and feedback on project outputs before the report is published in February 2020.
Project team
The Institute for Manufacturing has extensive experience and expertise in
applying manufacturing science, technology, management and digitalisation
techniques to address challenges facing healthcare organisations and systems.
www.ifm.eng.cam.ac.uk

The Centre for Technology Management researches processes and practices
for enabling effective strategic technology, innovation and IP management,
and technology enterprise, across a wide range of sectors.

IfM Education and Consultancy Services provides consultancy and professional
development services to help organisations across all sectors including
healthcare to create, deliver and capture value more effectively.

The Foundation for Young People's Mental Health (YPMH) is a charitable
foundation working to improve the lives of young people by facilitating
innovative approaches to resolve mental health conditions.
Get involved
To find out more or register an interest in taking part in this project, please
contact Peter Templeton, Executive Director, Strategic Development: