IfM researchers create miniature winter landscape with lasers and inkjet printing
---
This year the IfM really is having a Merry Little Christmas...
For the 2019 IfM Christmas Card, researchers from the Fluids in Advanced Manufacturing Research Group have created a miniature winter landscape. Dr Ronan Daly and James Macdonald have created the scene using lasers and inkjet printing. Both of which are technologies the team use to support their research in to self-cleaning materials, bioprinting and 3D printing.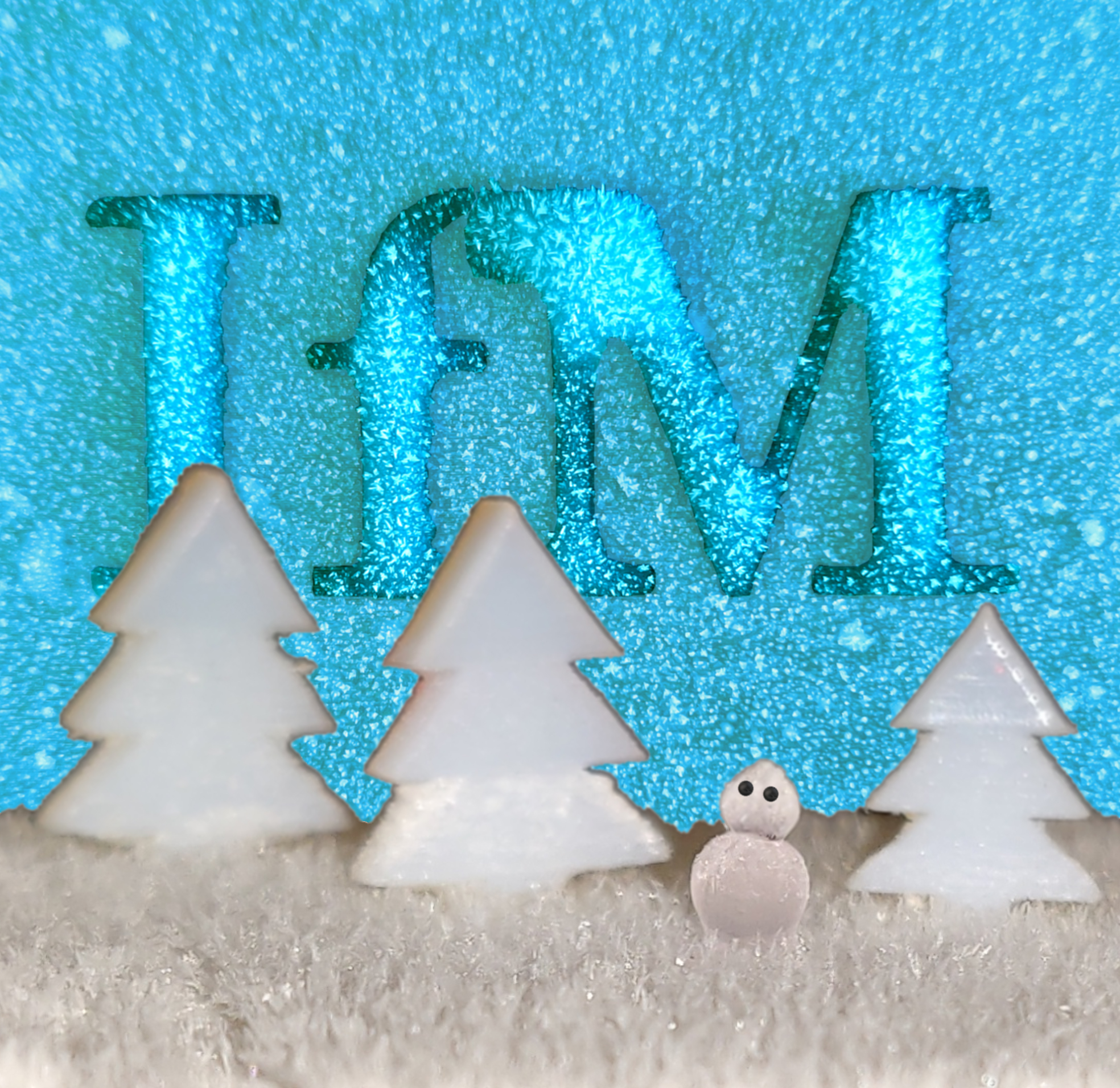 How has it been made?
The Christmas trees are made with a 3D printer that uses inkjet printing, the tallest tree you see is just 10mm high.
The background is made from stainless steel and is patterned with a laser. IfM PhD student, James Macdonald uses lasers to treat surfaces and make them hydrophilic (water spreads easily) or hydrophobic (water bounces off easily). Here the 'IfM' logo is hydrophilic and water has been spread across the pattern before freezing, while avoiding the area outside the letters.
The snowman is made using a controlled dose of small water droplets with a micropipette, with each droplet less than 100th of a millilitre.
The ice on the ground has been grown naturally through condensation and freezing of water when the glass surface is cooled to -20C. This temperature control was built to cool surfaces for experiments in bioprinting and 3D printing.
Find out more about Dr Ronan Daly and James Macdonald, and the work conducted by the Fluids in Advanced Manufacturing Group.


---
Season's Greeting from the Institute for Manufacturing
Date published
12 December 2019
For further information please contact:
IfM Communications Team
T: +44 (0)1223 766141
Related People
Share This