Understanding roadmapping from the customer's perspective
As part of a research project in the Digitalisation of Roadmapping, by the IfM's Centre for Innovation and Technology Management, we are seeking to understand more about the customers' perspectives of roadmapping.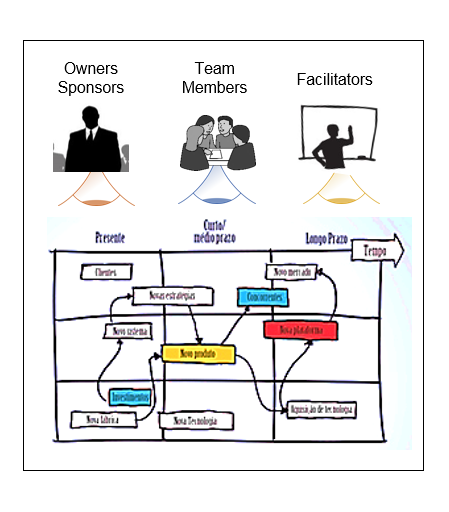 Different roles can be played in a roadmapping process, we are addressing three perspectives in our study: roadmapping owners and sponsors, roadmapping team members and roadmapping facilitators.
We are looking for individuals to who have previous experience of roadmapping workshops from a customer perspective to contribute to our research by completing a short online survey (10-15 minutes).
This study will allow us to identify the most important needs, difficulties and advantages of using roadmapping and, therefore, plan properly the transition to digitalised roadmapping processes.
All of your responses will be treated confidentially and data will be presented in an aggregate and anonymous form. A report of the results will be shared with the participants at the end of the project.
If you have any further queries or are interested in knowing more about the Research in the Digitalisation of Roadmapping, do not hesitate to contact Dr Maicon Oliveira.
The deadline for completing the survey is 25 February 2019.
Date published
11 January 2019
For further information please contact:
Related People
Share This