UK semiconductor study tour comes to an end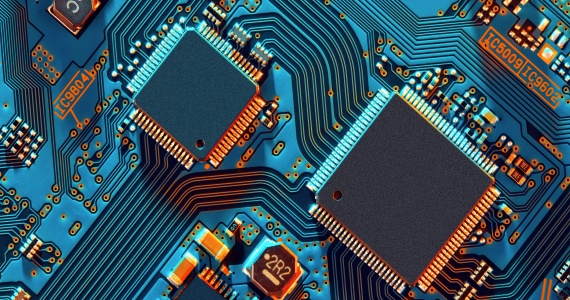 The IfM Engage Consortium semiconductor clusters UK tour has come to a successful close with the final event hosted at the Division of Electrical Engineering, University of Cambridge.
The tour marks the end of a series of events during which the IfM Engage Consortium shared emerging insights from the Department for Science, Innovation and Technology study that will help shape the future of the UK semiconductor landscape.
Starting in September, the tour engaged with over 180 organisations, involving 400 individuals, providing valuable insights into the capabilities and activities of UK companies and creating a platform for individuals from both industry and academia to contribute their thoughts and suggestions.
"This collaborative effort has enabled the Consortium to make recommendations more robust, practical, and validated," said IfM Engage's Dr Nicky Athanassopoulou.
UK Semiconductor Infrastructure Initiative Feasibility Study
The IfM Engage consortium was commissioned by the Department for Science, Innovation and Technology (DSIT) to undertake a study into infrastructure to grow the UK semiconductor industry and a new strategic coordination function for the sector. Five capabilities are being considered as part of the proposed initiative:
Silicon manufacturing capability to support prototyping
Advanced packaging capability
Compound open-access foundry capability
Design IP/tooling capability
Strategic coordination capability that would provide an institutional framework around the infrastructure components
The emerging findings were presented in six key semiconductor clusters around the UK: Northern Ireland, Scotland, the North East, Bristol, South Wales and Cambridge to:
Present and discuss the current outputs from the work so far
Discuss the emerging potential interventions
Confirm the identified barriers and how those interventions can help address those
Where possible, discuss with current infrastructure providers on the existing infrastructure utilised and where the gaps are (if any).
A summary of findings of the UK semiconductor infrastructure initiative feasbility study can be downloaded here.
Thank you to everyone for their participation and valuable contributions during the tour. Key comments will be incorporated into the final recommendations, which will be presented to DSIT in December 2023.
---
Please email Dr Nicky Athanassopoulou (naa14@cam.ac.uk) for more information.
Consortium Partners
The project is led by IfM Engage in collaboration with CSA Catapult, TechWorks NMI, Silicon Catalyst, Photonics Leadership Group, Cambridge Econometrics, Semiwise Ltd, Imperial Consultants, Future Horizons and the University of Leeds.
Date published
3 November 2023
Related People
Share This