Research into organisational creativity wins award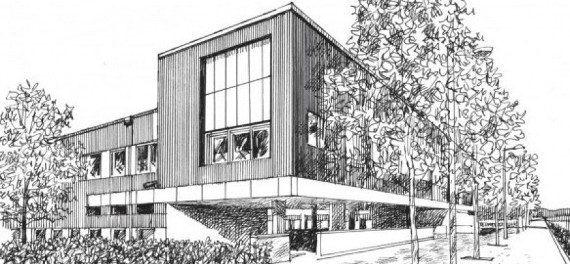 The study specifically sought to compare two dominant models used to explain organisational creativity.
Dr James Moultrie's paper 'Exploratory Study of Organisational Creativity in Creative Organisations', published in Creativity and Innovation Management Journal last year, has been awarded the Tudor Rickards Award for the best paper published in the journal during 2009, as voted for by the editorial panel. The research was originally conducted by one of James' MPhil students as part of his dissertation project on the MPhil in Industrial Systems, Manufacture and Management course. It was later submitted to the 2008 Creativity and Innovation Management community workshop in Buffalo where it was selected for publication in the journal.
Many researchers have aimed to understand what it is that makes an organisation creative. The results of these studies indicate that organisations adopt a number of strategies to enhance their creativity. Research suggests that there are nearly 30 of these strategies, including; making time for creativity, providing staff with freedom from bureaucracy, providing an open and trusting culture, and encouraging playfulness. But, this research has been conducted mostly in firms where creativity is not necessarily central to the success of the organisation.
In contrast, this study sought to explore whether the same strategies apply in firms which are inherently creative. A simple assessment tool was developed, based on the outputs of previous research, and used to explore the creative climate in firms that by their very nature are creative: design agencies. The study specifically sought to compare two dominant models used to explain organisational creativity.
The results suggest that the existing models used to understand creativity are independently effective, but when combined provide a more effective set of strategies. Some of the strategies are less relevant in creative firms, including the availability of materials to enhance creativity (e.g. model making materials), training (to enable creativity), structured management systems and the avoidance of conflict. This represents an important contribution, suggesting that there is no 'one size fits all' set of strategies, but that they need to be tailored to the specific context. In addition, the assessment tool developed for this research provides a practical contribution, to enable organisations to easily and simply assess their creative climate.
The paper: James Moultrie and Alasdair Young, (2009), Exploratory Study of Organisational Creativity in Creative Organisations, Creativity and Innovation Management Journal, Volume 18, Issue 4, is free to access from wiley.com
Click here to download
Date published
9 June 2010
Related People
Share This