Record number of pitches at OI Forum's annual competition for food sector innovation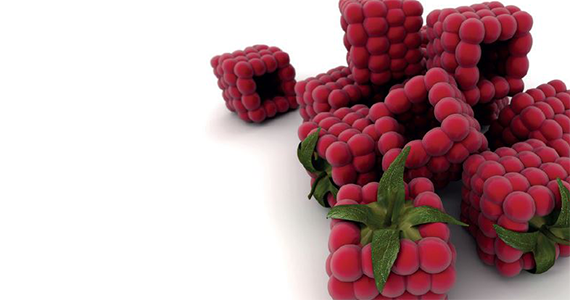 An innovative new technology to make bioplastics and other sustainable plant-based materials and a method to industrialise photosynthesis to expand the world's food supply were the winning ideas at the Open Innovation (OI) Forum's annual Food, Drink and FMCG pitching competition.
The competition took place online for the first time on 24 November, with a record 23 entrepreneurs from around the world pitching in two categories to an audience of influential decision makers from major companies across the food, drink and fast-moving consumer goods (FMCG) sector.
New for this year was the Sustainable Packaging Challenge, followed by the more varied Innovation Needs category, which focused on important priorities as identified by OI Forum members.
The shift to a virtual event meant there were innovations in the format as well, as the Forum organised 'speed dates' between pitchers and Forum members, as well as a follow-up session the next day where invited pitchers participated in 'hackathons' with Forum members to plot out routes to scale and leverage their solutions.
'The engagement with leading players in the value chain is exactly what we need at this stage in our development,' enthused a founder of a packaging start-up who participated.
Members of the audience were also impressed by the pitches. 'The selected start-ups were of high quality and we will follow-up with some of them directly,' said the group head of sustainability of an ingredients company.
Sustainable Packaging Challenge
Winner

The winner of the Sustainable Packaging round was Cambond, a biomaterials company that has patented plant-based resin technology for making biocomposites from resin, biomass, plastics and minerals.
The technology can be used with post-consumer wastes obtained directly from stores, offering a better option than bioplastics that rely on expensive food-grade inputs.
Cambond now want to work with partners to develop a circular bio-economy and drive the 'upcycling' of low- and no value waste into valuable bioplastic logistics products. Use of wastes within the logistics system would have a beneficial effect of producing cheaper logistics supplies, reducing the carbon footprint of supply chains and turning post-consumer plastic wastes into part of the solution for climate change.
Two pitchers were awarded 'highly commended':

Mi Terro, for biotechnology that upcycles and reengineers protein food waste into plastic and cotton alternative fibres for the fashion, medical and packaging industries.

NextLOOPP, for a multi-client project to close the loop on the world's third-largest plastic, polypropylene (PP).
Innovation Needs
Winner

The winner of the Innovation Needs round was Arborea, which industrialises photosynthesis to expand the world's food supply.
Arborea's breathing-photobioreactor® technology mimics the functioning mechanisms of a real leaf to enable hyper-efficient gas transfer and self-maintenance of optimal growth conditions – a capital-light, scalable solution which slashes the costs of fermentation. This will allow hitherto expensive nutritional ingredients and proteins to be produced sustainably, efficiently, and affordably.
Furthermore, the technology has the unique ability to sequester CO2 from process exhaust gases at atmospheric pressure and low concentrations without the need to compress or concentrate that gas, increasing versatility and lowering integration costs.
Two pitchers were awarded 'highly commended':

Cellular Agriculture, for a novel bioreactor technology designed specifically for the cultured protein industry.

LOEWI, for a combination of science and technology in an end-to-end concept of personalized nutrition supplements based on different data streams.
Finalists
The other 2020 finalists were:
---
With special thanks to the following organisations in promoting the pitching event through their networks:
---
About the OI Forum and how to join
Established in October 2010, the Open Innovation (OI) Forum was created to offer a programme of structured support and opportunity for companies from all stages of the Food and FMCG value chain, from ingredients and packaging, through brand-owner, manufacturing and the final link: retail.
The Forum offers the opportunity to learn from experienced practitioners whilst networking with other members of the Food and FMCG business community. Understand strengths and weaknesses related to your business and develop insights into OI opportunities in FMCG. Receive exclusive access to the OI annual report, links with past and ongoing IfM research and the opportunity for real spin off OI collaborations.
A central focus for the Forum is to support members in harnessing external innovations from outside their organisations, including by highlighting exciting new ventures, ideas and emerging technologies from start-ups and innovators. Often this presents an ideal symbiotic relationship with creative start-ups needing to grow by building relationships with bigger clients.
To facilitate these connections, the OI Forum hosts regular pitching competitions like this to provide an opportunity for innovators and technology spin-outs, start-ups and SMEs to pitch their ideas or business to large companies.
Interested in joining us?
For large companies interested in membership, please contact Dominic Oughton at do251@cam.ac.uk
For startups interested in our next pitching event, please contact ifm-events@eng.cam.ac.uk
Related links
Date published
3 December 2020
Related People
Share This