Programme for growth and sustainability in the East of England helps 47 local firms improve their business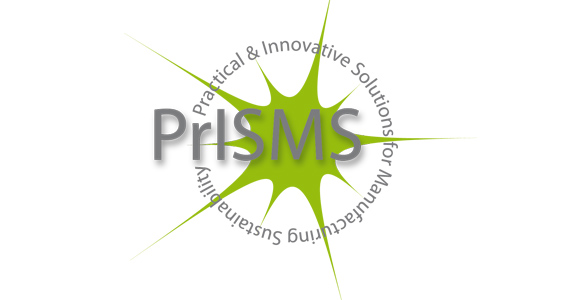 A year after its launch, the PrISMS programme has already helped 47 companies in the East of England develop their business.
Part-funded by the European Regional Development Fund (ERDF) and managed by IfM Education and Consultancy Services (IfM ECS), the programme is aimed at helping local SMEs and start-ups to grow, become more sustainable and create new jobs.

Local SMEs have been helped in a number of ways, including developing their business strategy, making their production and operations more sustainable, and determining the most appropriate markets and products for their business.
Success stories

Tony Savill, founder of Newmarket-based Molecular Dimensions, one of the companies supported by the PrISMS programme, explains what was achieved:
"During the past year, we have assessed the competences and priorities for the business. This has led to a roadmap for business development, the adoption of a formal project management system, increased production efficiency, a marketing plan focused on highest reward activities and we are now completing a plan for product development."
Molecular Dimensions currently has 12 members of staff and develops and commercialises innovative protein crystallography product ideas from research institutes such as Imperial College, MRC Laboratory of Molecular Biology and Netherland Cancer Institute, which it then supplies to researchers around the world.

Another company to have benefitted from the PrISMS programmes is dB Broadcast Ltd, which designs, manufactures and installs complete systems for the broadcasting industry. David Bird, Managing Director, says of the programme:
"An important benefit of engaging with the PrISMS programme was being able to use recognised business tools underpinned by years of research, which increased overall efficiency of the procedures adopted.

I was very surprised by the speed of the process – it didn't take several months and many hours of people's time, as I had heard from other companies which undertook similar initiatives. Instead, I felt there has been a very efficient use of people's time. Having an independent person chairing the sessions was definitely an advantage; both the assessment and agreed improvement work felt more objective compared with doing it ourselves."
The company is headquartered in Ely, Cambridgeshire and currently has 50 employees.
An impressive first year
PrISMS started in July 2012 as a three-year programme to create sustainable growth among SMEs and start-ups in the East of England. Managed and delivered by IfM ECS, which bases its methods on the outcome of research undertaken by the University of Cambridge Institute for Manufacturing (IfM), it aims to provide up to 70 SMEs and 50 start-ups with fully-funded support.

The programme is jointly funded by ERDF, the EPSRC Centre for Innovative Manufacturing in Industrial Sustainability, ideaSpace, IfM ECS and local councils. A year on, it has already successfully met or exceeded several of its targets. In particular, it has surpassed the number of innovation and non-innovation initiatives it aimed to take up with regional companies – these include strategy development, business process improvements, reduction of energy and water consumption and helping to create strategies for product innovation. As a result, PrISMS has become one of ERDF's flagship programmes.

George Keiffer, Chair of the ERDF Local Management Committee and of the Haven Gateway Partnership, commented:
"I am very pleased that this programme of business support and mentoring for small manufacturing businesses is progressing well to help them to develop better business strategies and capabilities, to adopt low carbon practices and to then expand to create more jobs."

For more information visit this link.
Date published
25 July 2013
Related People
Share This