PrISMS programme publishes preliminary results of its work with UK SMEs

The preliminary results of IfM Education and Consultancy Services' (IfM ECS) three-year work helping SMEs through the PrISMS programme have just been released.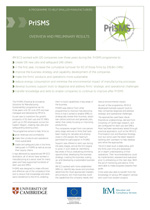 IfM ECS worked with 120 companies to:
help create 126 new jobs and safeguard 246 others
in the first year, increase the cumulative turnover for 60 of those firms by £18.8m (14%)
improve the business strategy and capability development of the companies
make the firms' products and operations more sustainable
reduce energy consumption and minimise the environmental impact of manufacturing processes
develop business support tools to diagnose and address firms' strategic and operational challenges
transfer knowledge and skills to enable companies to continue to improve after PrISMS
The 'Practical & Innovative Solutions for Manufacturing Sustainability' (PrISMS) programme was aimed at helping 50 start-ups and 70 SMEs based in the East of England grow and become more sustainable, whilst creating new jobs and safeguarding existing posts. Unlike other programmes for SMEs, the final goal was not simply to improve productivity but to enable firms to strategically review their business, adopt low-carbon practices and generate jobs in the longer term.

Experienced IfM ECS facilitators used approaches with robust theoretical underpinnings, derived from University of Cambridge research, to guide firms in developing a business strategy, identifying key issues and priorities, scaling up and reducing environmental impact among others. The three-year ERDF programme ended on 30 June 2015.

View the report here.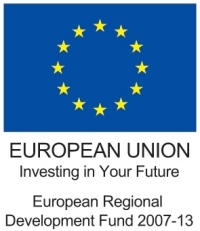 ---
Case studies
Read case studies on a number of the companies involved in the PrISMS programme.

Happy Academy aims to deliver meaningful products to children which nurture their positive emotions. It first product line is a series of activity greeting cards, entitled 'We all have Superpowers', which offers children the opportunity to identify their friends' strengths and qualities.

dB Broadcast is one of the UK's largest independent systems integrators. It manages complex projects, solutions design, systems build and integration, configuration and commissioning, and support services for both traditional and new technology broadcast systems.

Ecotile manufactures and installs unique, hard-wearing interlocking floor tiles for factory, warehouse and commercial premises. The sustainably-produced tiles are injection moulded to provide excellent wear characteristics.

Newton Commercial is a leading supplier of original specification interior trim for a range of classic cars such as the Mini, making each part to the original design. It supplies markets worldwide, as well as offering new modern seats, trim and other accessories.

Milbank Concrete Products manufactures high-quality precast concrete products, including floors, staircases and ground beams. It works with contractors in the civil engineering, rail, road and environmental sectors, offering services including design, manufacturing, installation and technical support.

Harlow Group is a precision sheet metal manufacturer offering a complete range of fabrication services from laser cutting and CNC punching through to welding, fabrication, finishing and assembly. It operates across sectors including automotive, construction, electronics, medical, retail, transport and telecommunications.

Colour Marketing Services develops, produces and markets colour cards and other high-quality sampling and colour marketing aids, including swatches, point-of-sale displays and major colour system libraries, for customers ranging from multinational blue chip companies to local independent retailers.

Molecular Dimensions is a leading supplier of screens, reagents and instrumentation for protein structure determination by X-ray crystallography. Its customers are research-based establishments – academic, institutional and pharmaceutical companies – that wish to grow well diffracting crystals.

Photofabrication is a specialist photochemical machining company that produces metal products including filters, gaskets and laminations for the aerospace, defence, life sciences and other sectors.
Date published
3 December 2015
Related People
Share This