New head for Institute for Manufacturing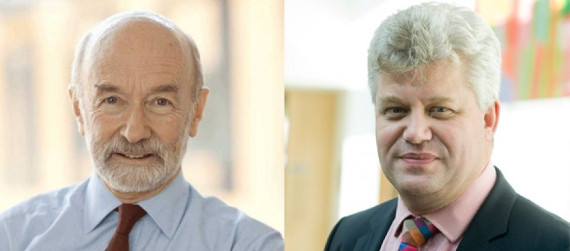 Professor Andy Neely has been appointed as the new head of the University of Cambridge Institute for Manufacturing (IfM) and Professor of Manufacturing on the retirement of Professor Sir Mike Gregory on 30 September.
Andy is the founding director of the Cambridge Service Alliance and is currently Royal Academy of Engineering Professor of Complex Services. He is internationally recognised for his work on the servitization of manufacturing, organisational performance measurement and management.

Andy has previously held appointments at Cranfield University, London Business School and the Universities of Cambridge and Nottingham. He was Deputy Director of the Advanced Institute of Management (AIM) Research and elected a Fellow and then President of the European Operations Management Association. He has written more than 100 books and articles, including Measuring Business Performance and The Performance Prism, and has won numerous awards for his research.

Andy will be taking over as Head of the IfM from Professor Sir Mike Gregory. Mike has been the driving force behind the IfM, creating an environment in which world-class researchers work closely with industry and governments to understand the challenges facing manufacturers around the world, and to educate new generations of manufacturing leaders. This included setting up IfM Education and Consultancy Services Limited (IfM ECS) to help transfer new ideas and approaches developed at the IfM to companies and policymakers. All IfM ECS profits are used to fund future research.

Andy comments: "I am delighted to have been given the opportunity to lead the IfM and to build on the foundation laid by Professor Sir Mike Gregory and all of our colleagues. It is a real honour to be asked to help further develop our portfolio of research, education and practice."
Mike said: "I am pleased to welcome Andy Neely to his new role. He knows IfM well and is highly regarded in the wider manufacturing community. He is ideally placed to lead the next stage of development at the IfM."
Date published
15 June 2015
Related People
Share This