IfM Knowledge Partners at UK's largest manufacturing event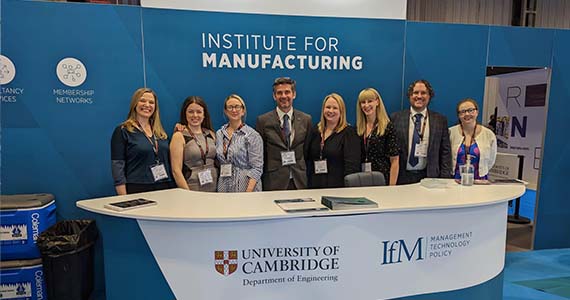 Manufacturing and Engineering Week took place in Birmingham 7 to 8 June this year and brought the British manufacturing industry together for two days of talks, awards and demonstrations of new technologies. An IfM delegation participated and offered masterclasses and opportunities for members of the sector to learn about what the IfM is and what we do.
The IfM was chosen as this year's official Knowledge Partner by The Manufacturer and provided guided sessions on the uses of some of the IfM's solutions, including strategic roadmapping, technology innovation management (TIM) and supply chain digitalisation.
With an exhibition space and the dedicated IfM Theatre, the IfM team, accompanied by experienced industrial associates and researchers, were on hand to provide expertise on the latest research and insights into digital and sustainability challenges.
Five IfM strategic masterclasses were hosted by IfM Engage in the IfM Theatre:
Developing a digital supply chain strategy
Sustainable continuous improvement
How good is your organisation at managing innovation?
Your roadmap to innovation improvement
Innovate with the right partners to unlock new value in your ecosystem
David Lott, IfM Engage CEO said: "M and E week attracts thousands of manufacturers, industry leaders and technology providers, so it has been fantastic to have so many interactions with those who are at the forefront of innovation and change. I am confident our expert-led strategic Masterclasses will have provided delegates with practical guidance and a fresh perspective on some of today's most pressing business issues."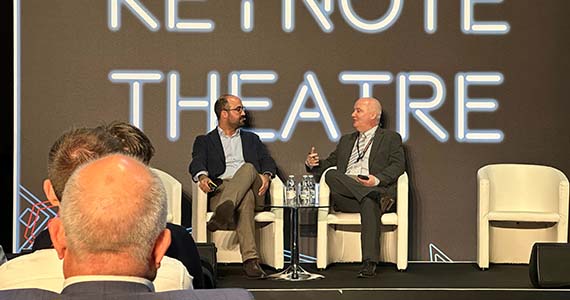 David Leal-Ayala from the IfM's Cambridge Industrial Innovation Policy team presented the findings of this year's Innovation Report on the main event stage, Kate Price Thomas introduced the work of Digital Shoestring at the SME Growth Summit and co-led a session on its applications with John McManus in the IfM theatre, and Zoi Roupakia participated in a panel discussion on gender and digital technologies as part of the Women in Manufacturing initiative.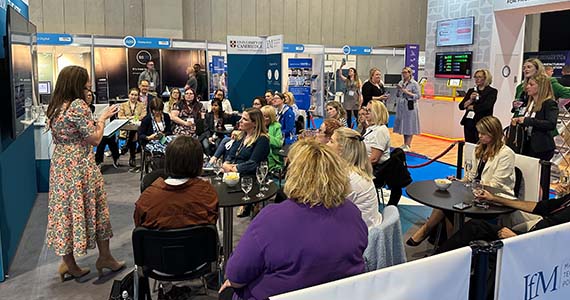 We would like to extend a heartfelt 'thank you' to everyone who attended our sessions, expressed interest in what we do, and taught us about the many positive things that are happening to make UK manufacturing even better, more sustainable and more inclusive.
Date published
13 June 2023
Related People
Share This