Covid-19 and CTM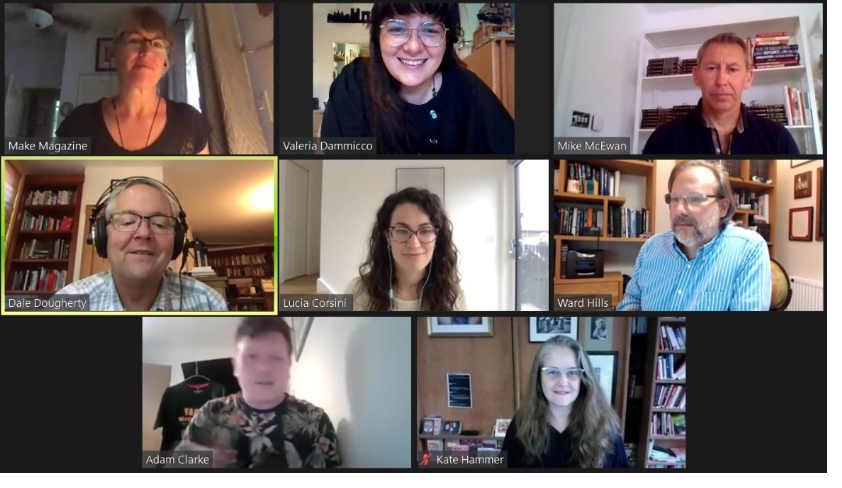 Valeria Dammicco (CTM) and Lucia Corsini (Design Management) have been working together with two former IfM master's students (Lin Bowker-Lonnecker and Robbie Blythe) to compile a database on Makers' responses to COVID-19 crisis. Between March and June 2020, the authors have attempted to map the emergence of the various open source projects which spurred out of the maker-ecosystem (peer to peer hobbyists, digital fabrication manufacturing services, NGOs, research institutes, fabrication spaces) in response to the COVID-19 crisis. This was done by monitoring and scraping social media posting, to stay as close to the data as they emerged over time. With this knowledge of how the Maker community has responded to COVID-19 around the world, the authors decided to focus on the implications of these findings for the UK Maker community and collaboratively organised and hosted a webinar "Plan C Live: Maker Response to COVID-19 in the UK" with Dale Dougherty of Make: Community (available here).

The webinar took the form of a panel talk, with four speakers representing seminal members of the UK maker response to COVID-19. The speakers included: Ward Hills, one of the directors of Cambridge Makespace – the community's inventing shed in Cambridge which has been actively involved in producing PPE for the local NHS centre; Adam Clarke, Marketing Director of 3Dcrowd UK – a coordinating platform for the production and distribution of PPE/Face shields to NHS workers; Mike McEwan, board member of Shield Collaborative – a cooperative of thirteen initiatives for the production and distribution of PPE for health workers; and Kate Hammer, founder of CareSleeves, a project seeded within Shield Collaborative. During the panel talk and discussion, several cross-cutting themes were identified, pointing out areas for further attention in order to more effectively coordinate the Maker Movement response to crisis.

The authors are now working towards publishing a working paper summarising the initial findings. If you are interested in the project, please contact Valeria Dammicco or Lucia Corsini.
Date published
21 August 2020
Related People
Share This