Leadership in the age of digital disruption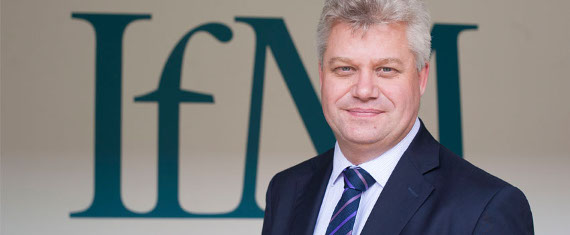 Professor Andy Neely discusses five key issues manufacturing industry leaders should focus on if they want to survive in the age of digital disruption in the February issue of The Manufacturer.
Professor Neely, head of the University of Cambridge's Institute for Manufacturing & Director of the Cambridge Service Alliance, says manufacturing leaders need to be able to evaluate the operational and organisational implications of evolving digital technologies and how they align with their company's vision.
"As we stand on the brink of a new manufacturing revolution, manufacturers are facing both a huge challenge and an opportunity. Digital technology and underlying data infrastructures are growing in maturity and opening up new opportunities for manufacturers.
"We see new business models being adopted on the back of advances in data connectivity, while government and policy makers are also keen to drive digitalisation forward across all sectors.
"In my own area, the Cambridge Service Alliance has been looking at the internet of things and big data analytics and their effect on service businesses. Firms are looking for new digitally-enabled business models that deliver customised solutions whether its smart health services, smart transport solutions or guaranteeing uptime, availability and output from complex equipment."
Read the full article on The Manufacturer website.
Drawing on the latest work from the Cambridge Service Alliance, Professor Neely and his colleagues are presenting a two-day course on how to design new services and improve existing ones and support the successful integration of services into an organisation.
The course, Making the Shift to Services, will be held 4-5 April 2017.
Date published
19 May 2017
Related People
Share This