IfM Review Issue 7: Manufacturing a better world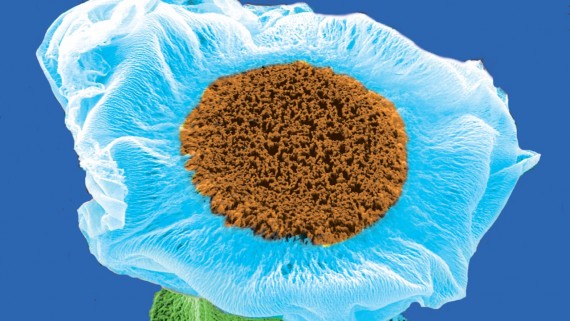 IfM research is helping to contribute to global industrial sustainability - economic, environmental and societal - by addressing global "Grand Challenges". Read about some of the high-impact research being undertaken through IfM's research-meets-practice model.
The world is facing many challenges. By 2050 we are likely to have 9 billion people on this planet. How can we ensure that every one of those people has clean water, enough food to eat and access to decent healthcare? How can we ensure that we will have sufficient – and clean – energy? And how can we increase the availability of rewarding jobs and improve standards of living across both developing and
developed societies?
There are some clear ways in which IfM research is helping to address some of these challenges. In the 7th issue of the IfM Review, for example, you can read about how innovative biotechnology and manufacturing technologies can help diagnose deadly diseases (page 16), and how nanomanufacturing is helping to develop more energy efficient batteries and more effective water filtration devices (page 22). The IfM's work on supply chains is directly supporting global food safety and food security (page 13). And, of course, the IfM Centre for Industrial Sustainability (page 8) is focused on developing practical ways in which industry can become more efficient and less resource hungry and, in the process, more sustainable.
We hope you enjoy this issue of the Review. If you are interested in exploring any of the topics in more detail, please do get in touch. We would be delighted to hear from you.
Best wishes,
Sarah Fell
Editor, IfM Review


Read the IfM Review Issue 7 in ISSUU below or download the pdf
Date published
15 May 2017
For further information please contact:
Sarah Fell
T: +44 (0)1223 748267
Related People
Share This