IfM Head, Professor Andy Neely to speak at Financial Times Future of Manufacturing Summit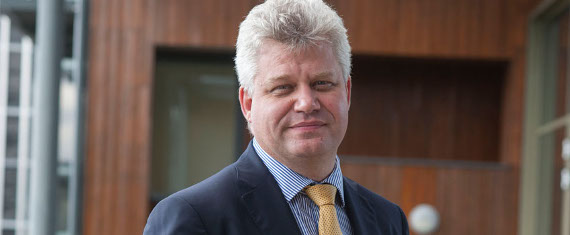 Professor Andy Neely, Head of the IfM and Founding Director of the Cambridge Service Alliance, has been invited to be a panellist at the Financial Times Future of Manufacturing Summit on Tuesday 4 October in London.
The Summit brings together senior business leaders and policy makers for a unique, high-level discussion on the latest developments that are shaping manufacturing into the future. The experts will share insights on the key areas impacting the sector, including drivers and megatrends, technological advancements, new forms of collaboration and the renewed role of the workforce.

Andy will take part in the discussion: 'Clusters, Knowledge and Innovation - Bringing Key Players Together'. The panel will explore case studies, best practices and frameworks that create environments conducive to innovation in the manufacturing sector.
The panel also includes: Greg Conary, Senior Vice President, Strategy, Industry Business, Schneider Electric; Mark Gilligan, Chairman and CEO, Blacktrace Holdings; Bardia Pezeshki, President & Chief Executive Officer, Kaiam; and Zoe Webster, Head of High Value Manufacturing, Innovate UK.

The discussion will be moderated by Peggy Hollinger, Industry Editor, Financial Times.

For more information click here.
Date published
28 September 2016
Related People
Share This