IfM graduate wins James Dyson design award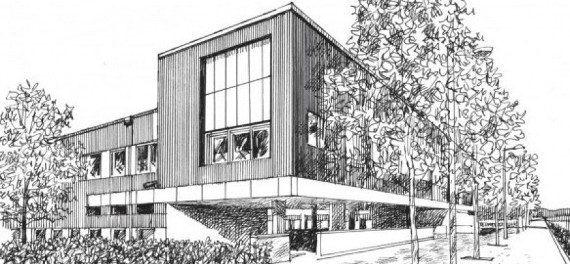 A former IfM student, Michael Korn, is the UK winner of the James Dyson Award – an international design competition run across 18 countries.
Michael won the award – and a prize of £1,000 – for his product KwickScreen, a portable room divider, designed principally for use in hospitals to isolate infected patients, as well as give them more dignity and privacy.
The screens enable hospitals to make more effective use of their accommodation as infected patients do not need to be moved into a private room. "In hospitals, there is a huge opportunity to optimise utilisation of bedstock and overall productivity whilst also improving the patient care environment," said Michael.
The 2m high, bendable screens can be pulled out to anything up to 3.5m wide and retract back into a compact vertical compartment. They use a technology, the RolaTube, invented with NASA for use in space.
Michael gained inspiration from nature, including a frog's tongue, to design the retractable KwickScreens. "I was interested in the way a frog's tongue rolls out, which led me to prototyping with children's slap-on bracelets and tape measures, which then led me to RolaTube – a materials technology company affiliated with the Cambridge Engineering Department."
Michael used what he learned as a student on the IfM's Manufacturing Engineering (MET) course to help him to develop his product. "MET gave me a broad understanding of business and the importance of appropriate management strategies – combined with a grounding in technology and engineering. This prepared me perfectly for a future in design, manufacture and entrepreneurship."
Further information about KwickScreen
Read the press release here.
Date published
8 September 2011
Related People
Share This