Entrepreneur full of praise for i-Teams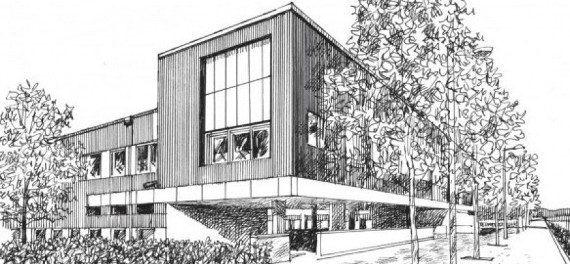 "It is always a pleasure to meet students who are enthusiastic about commercialising technology, and who are clearly getting a lot out of the experience." - Dr Robert Brady, founder of financial software firm Brady Plc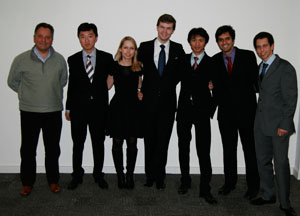 Members of the motion sensor i-Team
with their mentor Adrian Swinburne (far left)
One of the UK's most successful digital entrepreneurs has praised a programme which aims to help turn scientific breakthroughs into business success stories.
Dr Robert Brady, founder of financial software firm Brady Plc, was one of the guests at the Cambridge i-Teams end of term presentations.
I-Teams provide students with real-life experience of turning ideas into business opportunities. Set up in Cambridge in 2006 by Amy Mokady, a local entrepreneur and business angel, the scheme is a collaboration between the Institute for Manufacturing (IfM) and the Cambridge University Technology and Enterprise Club.
The teams presented ideas for innovative new products before an audience of business experts at the Institute for Manufacturing. Also among the invited guests were Jon Bradford, founder of Springboard business incubator, local business experts and representatives of Cambridge Enterprise.
Dr Brady said he was impressed with the endeavour of the teams: "The quality of the presentations just keeps getting better and better."
"It is always a pleasure to meet students who are enthusiastic about commercialising technology, and who are clearly getting a lot out of the experience.
"From a personal point of view, the presentations are also an opportunity to meet like minded mentors and sponsors, and they give a great insight into some of the early stage ideas coming out of the university." Among the radical innovations presented at the event was a new motion sensing technology, robots capable of accurately representing human non-verbal emotions and a new carbon capture technology.
To find out more about i-Teams contact Amy Mokady am678@cam.ac.uk or visit the website
Date published
21 December 2010
Related People
Share This