Empowering women in manufacturing: Highlights from the Changing Perceptions conference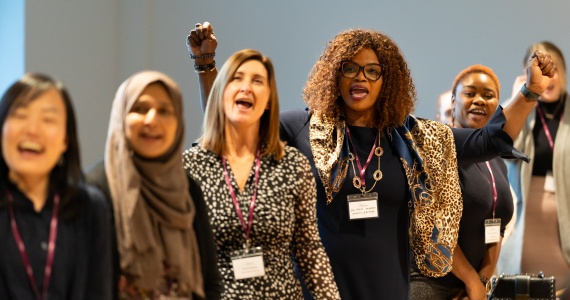 On October 31st, the inaugural conference of the Women in Manufacturing initiative, organised by the IfM and Innovate UK's Made Smarter Programme, sought to challenge traditional gender norms and promote diversity in the manufacturing sector. The conference provided an inspiring platform for attendees, offering a day filled with enlightening talks, collaborative workshops, and valuable networking opportunities.
With more than 160 delegates from diverse manufacturing backgrounds, the event at the Manufacturing Technology Centre in Coventry was a testament to the widespread support for gender equality within the sector. Attendees represented a broad spectrum of experience levels, from eager apprentices embarking on their journey to seasoned industry leaders who have significantly shaped their fields.
The Changing Perceptions conference was the flagship event for the Women in Manufacturing (WiM) initiative, established in 2022. Led by a dedicated network of academics, practitioners, and industry professionals, WiM's mission encompasses networking opportunities, peer support, thought leadership, industry expertise, and policy advocacy to create a more inclusive manufacturing landscape.
Challenging the status quo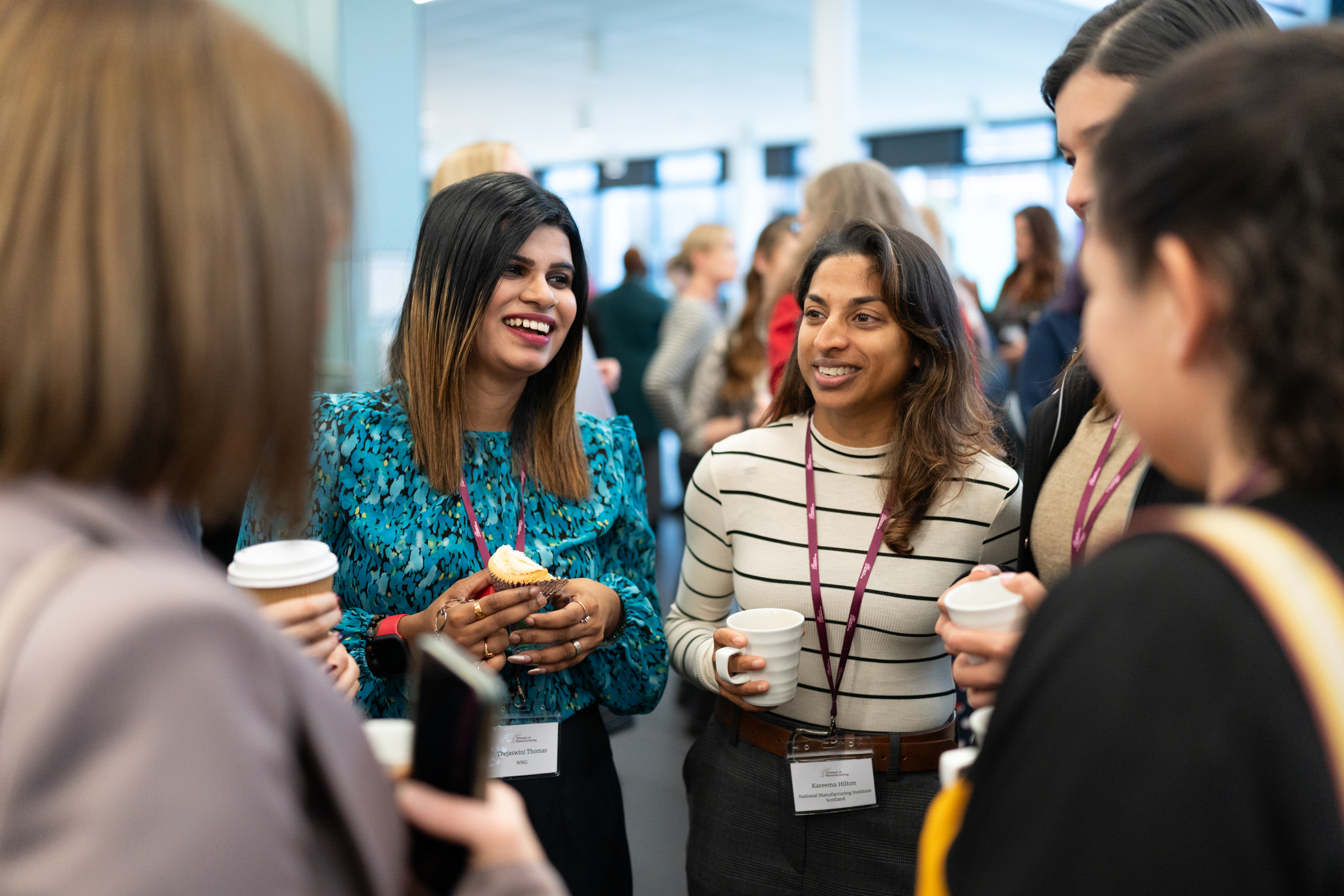 The gender imbalance in the manufacturing sector is stark: although women comprise nearly half of the UK's workforce, they only represent 26% of the manufacturing industry. Deep-seated stereotypes and norms have perpetuated this divide.
Against this backdrop, the conference's agenda was thoughtfully tailored to address the concerns and desires expressed by women working in manufacturing. It drew inspiration from feedback gathered during Manufacturing and Engineering Week, revealing that women working in the manufacturing industry want more opportunities to network and build confidence and visibility in the workplace. The conference agenda also drew on the IfM's Dr Jennifer Castañeda-Navarrete's InterAct-funded work, which raises awareness of challenges faced by women in manufacturing.
CO-chair of the event, IfM Engage COO Kate Willsher said: "The event aimed to cultivate a supportive environment, enabling participants to expand their skills for personal career growth and contribute meaningfully to the collective progress of the manufacturing sector."
"We wanted to empower conference delegates to return to their respective roles and organisations with newfound confidence, firmly believing in their ability to influence and shape the industry," said Innovate KTN's Dr Megan Ronayne.
"This empowerment encompasses refining their social media presence, enhancing their daily interactions in the workplace, advocating for change within their companies, and even effecting shifts in recruitment practices. These collective actions can potentially influence women's representation and advancement in manufacturing significantly."
Inspiring conversations and insights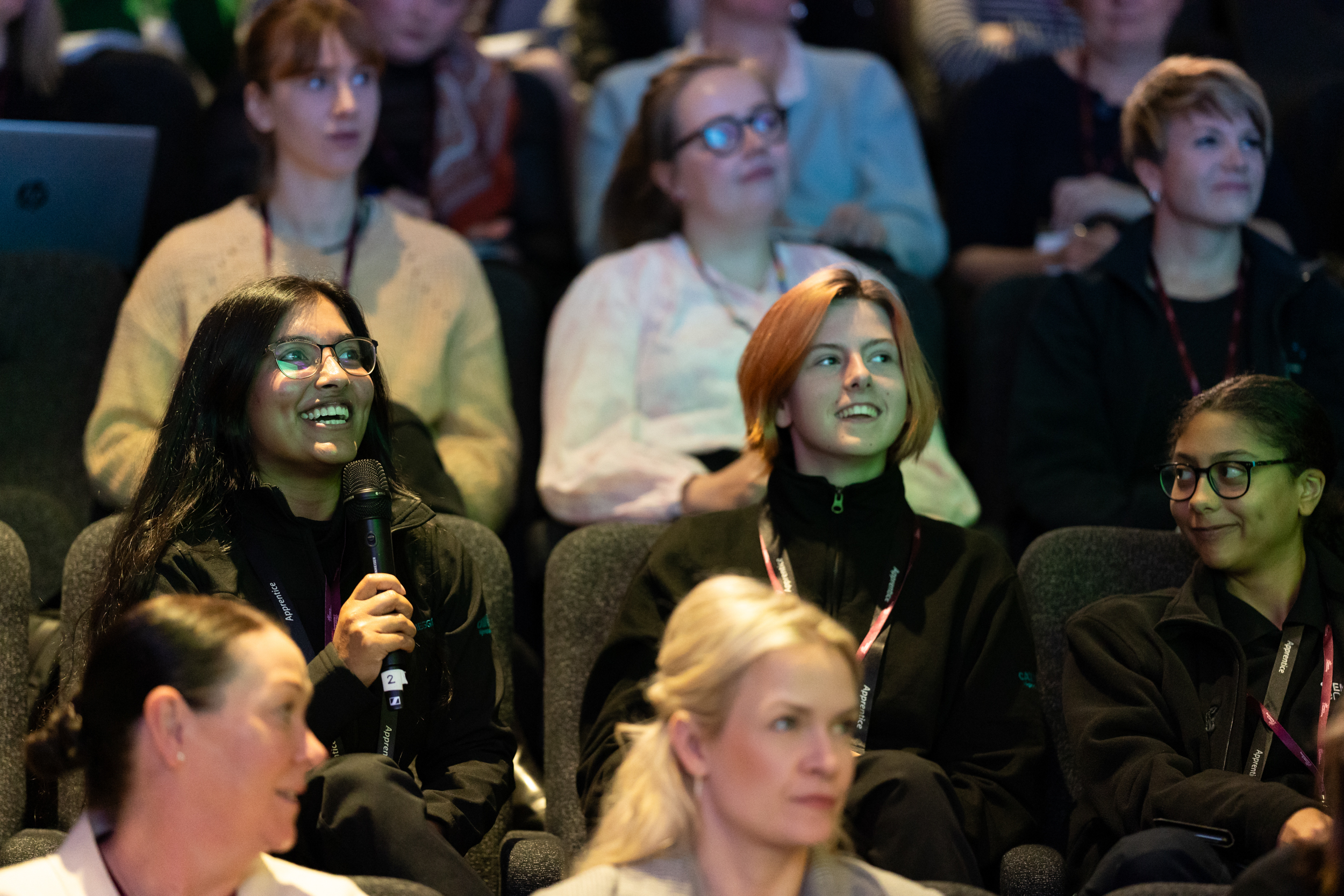 The event featured participation from manufacturing leaders from both industry and academia.
Jennifer Castañeda-Navarrete (IfM) and Dr Dalila Ribaudo from Aston University gave the keynote talk on gender representation in UK manufacturing and international viewpoints on the sector's challenges. Jennifer shared her study on Women in manufacturing: the case for a gender-transformative digitalisation, which revealed that only 26% of people employed in the UK manufacturing sector are women, only 11% of C-Suite roles are filled by women, and that women are paid 17% less than men on average. The session set the tone for the day, prompting reflection on the hurdles faced by the industry.
This thread was built upon and discussed in a panel with manufacturing leaders from Rolls Royce, OMRON, Siemens Digital Industries, Nachural, and Lloyds Banking Group. In their conversation, they reflected on how to promote diversity in UK manufacturing. They observed that the modern manufacturing sector is often misunderstood by the public, viewed as a dirty and unsafe environment and how these misconceptions act as a barrier for women to pursue careers in manufacturing. They also discussed some of the main challenges of the sector – attracting and retaining talent and the challenge of adopting new technologies.
The rest of the event was filled with practical workshops focused on building networking skills, boosting confidence, and encouraging authenticity. Topics ranged from exploring women's diverse roles in manufacturing (Jennifer Castañeda-Navarrete, IfM), combating imposter syndrome (Elizabeth Bonfield, Skills4), harnessing social media for career growth (Megan Ronayne, Innovate UK, Sarah black-Smith, Siemens, Neo Chatyoka and Uhuru Botanicals), to effectively showcasing talents (Carolyn Hobdey, the Broad Room and Jo Britton, PACE Development). The conference also delved into the potential of digital technologies designed to promote diversity (Zoe Roupakia, IfM and Nicole Ballantyne, MESTEC) and how digital technologies can make jobs more attractive to women (Jill MacBryde, University of Strathclyde).
The conference was intentionally designed to be inclusive, welcoming all individuals regardless of gender or background. Male speakers were included to ensure a broader audience. Ninder Johal, CEO of Nachural, and Simon Yarwood from Innovate UK KTN actively participated in discussions, breaking down barriers and promoting diversity.

Pushing boundaries in the manufacturing sector
"The Women in Manufacturing Conference was not only a testament to the growing momentum for inclusivity in the manufacturing sector but also a testament to the power of thought leadership and meaningful engagement in driving industry change," said Jennifer. "The event is a pivotal moment in the journey toward a more diverse and representative manufacturing industry. Its positive impact has set the stage for an even more promising future in the field."
Claire, one of the conference attendees, shared her enthusiasm for the event, saying, "The event was so informative – a really good mix of scene setting but also helping us to think about how we change our own situations. It's challenged me to take ownership of what I do. I'm not good at pushing myself out of my comfort zone, so I'm glad I came today! It's given me more confidence to shout about how amazing manufacturing is!"
Nikita, an MTC Apprentice, emphasised the importance of connecting with women from various manufacturing sectors, stating, "The event has been so insightful. I've had the opportunity to meet women working in all areas of manufacturing that I would never have done before. I particularly liked the tips and help on overcoming imposter syndrome."
Kate, an Engineer Apprentice at Britvic, was encouraged by the realisation that imposter syndrome is a shared experience, even among senior figures in manufacturing. She said, "Hearing that senior people in manufacturing also suffer from imposter syndrome has been really eye-opening for me. Meeting other women working in manufacturing has reminded me that everyone has to start somewhere and encouraged me to think positively about my role and my right to be an engineer."
Another delegate, Thejaswani, expressed her determination, saying, "I've learned that we can do more to set an example to attract more women into manufacturing."
The conference was also praised for its authenticity and relatability. One attendee noted, "This wasn't your usual generic conference but was relatable and authentic. The speakers were so engaging."
Helen from the University of Birmingham echoed this sentiment: "Having attended the Changing Perceptions conference, I can truly vouch for its transformative impact. The collaboration and unity I witnessed were nothing short of inspiring. I'm eagerly looking forward to WiM 2024!"

The event was successful in bringing people together and breaking down boundaries within the industry, as Kate Willsher concluded: "The event achieved its goal of inspiring and motivating women in manufacturing to push their boundaries and redefine their roles within the industry. The success of this year's conference has left attendees eagerly anticipating the next chapter in 2024."
---
The conference was made possible through the support of the High-Value Manufacturing Catapult, InterAct Hub, and Lloyds Banking Group. It is part of a series of activities organised by the Women in Manufacturing initiative, a network of industrial and academic professionals dedicated to promoting diversity and inclusion in the manufacturing sector.
Date published
9 November 2023
Related People
Share This