A vision for multidisciplinary engineering research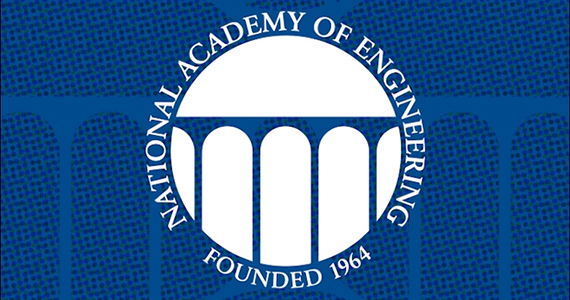 A new study, commissioned by the US National Academy of Engineering and written by IfM's Dr Eoin O'Sullivan, will inform discussion and stimulate debate about the future design and management for the next generation of National Science Foundation's (NSF) Engineering Research Centers.
The recently published US National Academies book Future Vision for Multidisciplinary Engineering Research Centers includes a commissioned paper by Dr O'Sullivan, Director of the IfM Centre for Science, Technology & Innovation Policy titled 'A Review of International Approaches to Center-based Multidisciplinary Engineering Research'.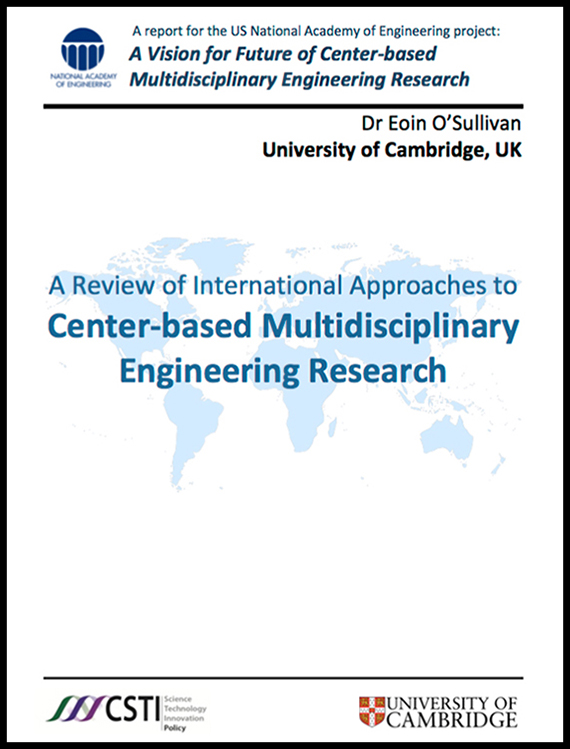 The study 'A Vision for the Future of Center-Based, Multidisciplinary Engineering Research' was carried out in support of the National Academy of Engineering (NAE) project. The NAE project aims to develop a vision and strategic recommendations for the future of National Science Foundation-supported "center-scale, multidisciplinary engineering research". The study focused on the forces that are likely to shape engineering research, education, and technological innovation in the future, the associated challenges and opportunities.
Dr O'Sullivan's paper contributes to the broader project by reviewing a selection of international models for center-based engineering research. In particular, this study aims to highlight features or practices of international center programs which may inform the discussion and stimulate debate about the future design and management of NFS's Engineering Research Centers.
Date published
30 May 2017
For further information please contact:
Dr Eoin O'Sullivan
T: +44 (0) 1223 764737
Related People
Share This