Why ISMM?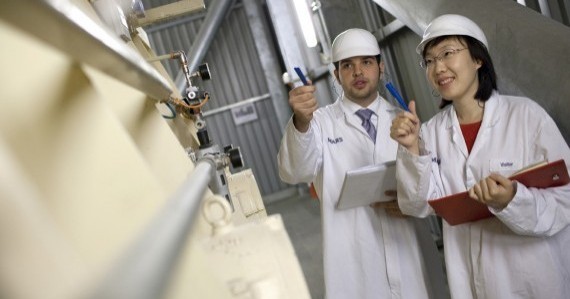 ISMM is very different to any other academic course: it has no fixed location, the project and visit periods may take place anywhere in Europe and the course members work a full industrial week and conform to business dress codes. The intensive life on the road gives direct experience of many different industries, cultures and working environments and the projects present real challenges in genuine industrial and business environments.
ISMM will broaden your perspective and experience and open the door to a wide range of industrial careers. Many blue chip companies recognise the value of the course and target our graduates. Equally, for those who want to work in a smaller company, ISMM gives the confidence to start directly in a manufacturing engineering or management role. Those with entrepreneurial flair go on to set up their own companies.
Knowledge
During the year you will acquire a working understanding of the fundamentals of a business enterprise.
You will visit up to forty companies, large and small, chosen to cover all industrial sectors; you will absorb the different cultures and learn to identify strengths and weaknesses. By the end of the course you will be in a perfect position to choose your career direction.
Skills
Problem solving
You will be taught how to use a range of problem analysis tools and will have the opportunity to apply them during project assignments.
Data gathering and analysis
You will learn how to search for, and logically analyse, hard data.
Presentation
All the projects end with a formal presentation and you will be coached to achieve a professional standard. You will learn the importance not only of finding good solutions, but of selling them to senior management.
Report writing
We help you develop an effective and economical style for written reports, an important element of each project.
Professional attitude
'Can do'
A 'can do' attitude invariably leads to success in industry. It develops on the course as confidence builds during project work. You will arrive at a strange company with a one-page brief and, within two weeks, you will be making recommendations to the company's management.
Teamwork
Project teams will only achieve their objectives if they can work effectively with relevant people at all levels in the company.
Balancing theory with practice
You will learn to tackle problems by developing understanding based on any existing theoretical knowledge, balanced with whatever rules of thumb there are available.
Responsibilities of leadership
You will take the lead in all dealings with outside companies as well as in the organisation of internal course activities.
Commitment
ISMM is not a traditional academic course. It concentrates on developing the individual and requires a high level of courage and commitment. In return you will experience the most memorable year of your career.