US Ambassador visits the IfM

Matthew Barzun, the US Ambassador to the UK, visited the IfM and was impressed by what he termed "great cutting-edge technology".
Hosted by Tim Minshall, the visit on 18 November started with a series of short presentations, the first by Shirley Jamieson, of Cambridge Enterprise, on the Cambridge Cluster of technology-based organisations.
Sina Habibi, president of the Cambridge University Entrepreneurs and a recent IfM PhD graduate, gave an overview of its activities to Mr Barzun, himself an entrepreneur and an internet pioneer at CNET Networks before his diplomatic career started.
Tim introduced the Bit by Bit project and Ian Hutchings gave a presentation on inkjet printing and its applications before Kai Hsaio gave Mr Barzun a tour of the Inkjet Research Centre and its labs.
The final part of his trip saw Mr Barzun meet some MET IIB students in the robot lab under the supervision of Alan Thorne and he inspected a gearbox they had produced.
Talking about his visit to the city in a BBC radio interview, Mr Barzun said: "We started the day at the Institute for Manufacturing, and got to see some great cutting-edge technology."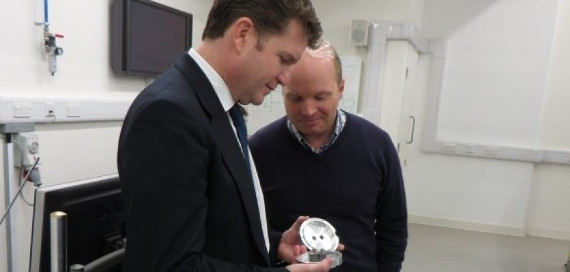 Date published
25 November 2013
Related People
Share This