Tim Minshall and a group of MET students help CBeebies' Nina and the Neurons explain engineering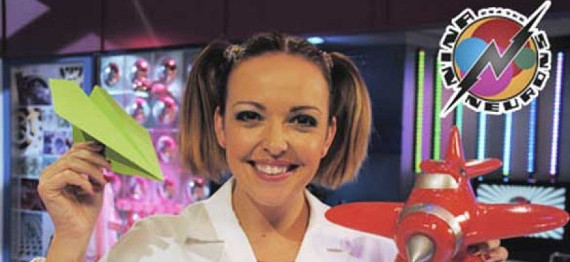 Dr Tim Minshall, Senior Lecturer in Technology Management at the University of Cambridge Institute for Manufacturing (IfM), was contacted last year by producers of Nina and the Neurons, a BBC programme aired on children's channel CBeebies.
In the show, a group of four to six-year-old children asks scientist Nina questions such as 'How does a vacuum cleaner work?' and find out the answer through active experiments.
The new series, Nina and the Neurons Go Engineering, is focused on explaining often challenging engineering concepts to children, which prompted the producers to approach someone who has engaged in a lot of outreach activities to help children get interested in engineering – Dr Tim Minshall.

The producers decided to contact Tim after seeing a video of his inspiring TEDx talk, in which he spoke about the poor perception many children have of engineering and the general lack of awareness of the absolutely critical role that engineers play in our current and future worlds. This was based on his experience of giving public talks, and engaging with children at local schools and at the Cambridge Science Festival.

Tim was asked to pose some engineering questions such as how computer and mobile phones work to a group of Manufacturing Engineering Tripos (MET) students based at the IfM, all in their early twenties, who in a brainstorm-like session had to try and work out how to explain the concepts to a five-year-old. Their answers were then submitted to the show's producers to hopefully help the programme continue to achieve its teaching goals and keep its educational standards high.

The show has been extremely successful, and has been included in a feature on what the BBC are doing on science and technology for children issued last week in The Observer, in which Tim Minshall has also been interviewed as someone who has provided advice to the programme.

To find out more about Nina and the Neurons visit this link.

Read the article on The Observer here.
Date published
22 January 2013
Related People
Share This